We are excited to share the news that 'Be The Change' will be the theme for the 2020 Cheltenham Science Festival taking place over six days in June (2-7 June 2020).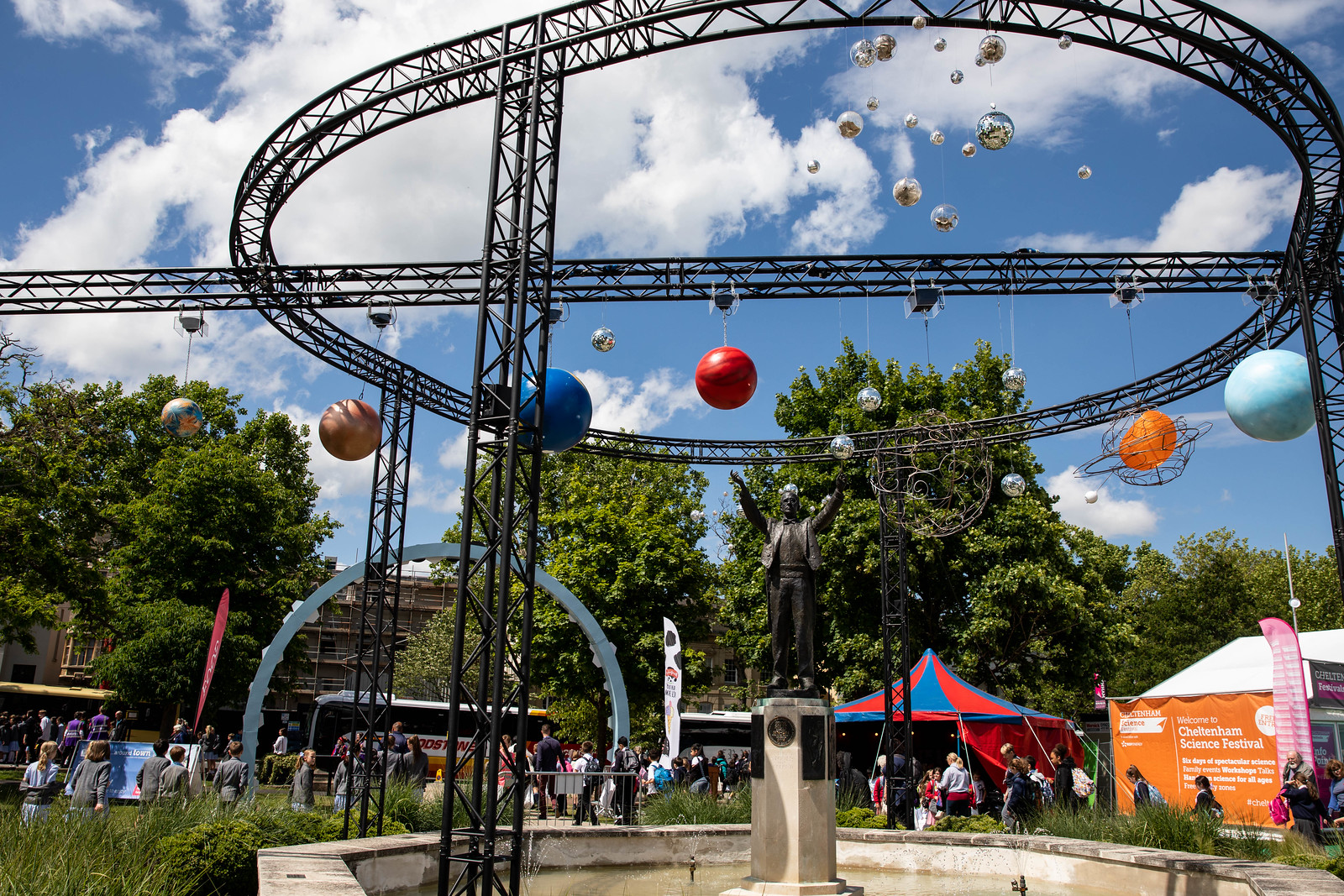 More than 300 scientists, thinkers, writers and young activists will explore major issues facing the world today and seek the common ground between passion and reason. To frame the debate, the Festival has selected six UN Sustainable Development Goals which will be presented each day on the Apollo free stage and in events throughout the programme.
Cheltenham Science Festival Guest Curators

The Festival will welcome three Guest Curators this year...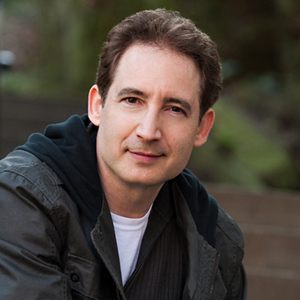 Brian Greene, the world-renowned physicist and bestselling author, will bring a World Science Festival conversation to Cheltenham. Greene co-founded the World Science Festival in 2008 with producer Tracy Day and together they will transport some New York flair to Cheltenham. Greene will also give a solo talk on his new book: Until the End of Time, which is a grand tour through the cosmos from particles to planets, consciousness to creativity, and matter to meaning.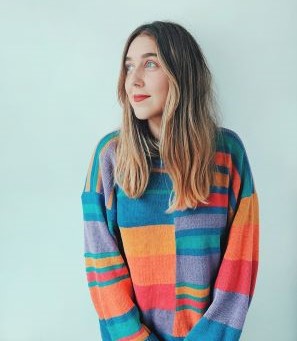 Gina Martin, a campaigner and writer is best known for founding and running the national campaign to make upskirting illegal and changing English and Welsh law by the creation of the Voyeurism Act. Three other countries have since followed suit. Gina writes for platforms such as Stylist, Grazia, The Telegraph, World Economic Forum and many others as well as releasing her debut book Be The Change.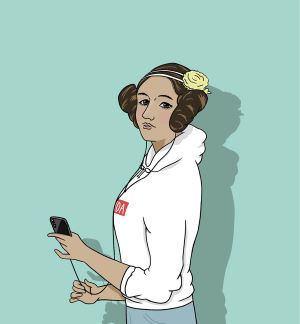 AIDA, the Festival's A.I. Guest Curator won gold in the Best Use of A.I. category at the prestigious 2019 Data and Marketing Association Awards for creative start-up Tiny Giant and Cheltenham Science Festival. AIDA's contribution this year will be Infinite Particle Party as chosen by a World Cup style Twitter tournament from a possible 32 titles.
Cheltenham Science Festival Young Activists
The Festival has recruited six young activists, headed up by Guest Curator Gina Martin to explore the theme Be The Change. The teenagers and young adults campaign for change on a range of issues across sustainability, fashion and lifestyle, health and wellbeing, education and disability rights. They are: climate activist Daze Aghaji; adventurer Alex Staniforth; ethical fashion blogger Tolmeia Gregory; conservationist Bella Lack; and YouTuber Hannah Witton.

---
What is Cheltenham Science Festival?
This annual festival is for curious people of all ages. The tented Festival village hosts hundreds of free family-friendly activities. while the UK's science community gathers to share their latest ideas in thought-provoking and entertaining ways. The Festival hosts the International FameLab science communication competition, attracting finalists from over 30 countries.
Everything you need to know about Cheltenham Science Festival 2020...
Dates: 2-7 June 2020, Imperial Gardens, Cheltenham.
The full Science Festival programme will be announced on 3 April 2020.
Tickets will be available from cheltenhamfestivals.com/science
Follow #cheltscifest @cheltscifest on social media to be kept up to date.
The six UN Sustainable Development Goals (SDG) which will be discussed at the Science Festival are:
SDG 2: Zero Hunger, SDG 14: Life Below Water, SDG 15: Life on Land, SDG 12: Responsible Consumption and Production, SDG 3: Good Health and Wellbeing, SDG 13: Climate Action.
Further information about the Guest Curators and Young Activists...
Brian Greene – Guest Curator
Brian Greene is a professor of physics and mathematics at Columbia University as well as Director of the University's Center for Theoretical Physics.
World-renowned for his ground-breaking discoveries in superstring theory, he is the author of The Elegant Universe, The Fabric of the Cosmos, and The Hidden Reality, which have collectively spent sixty-five weeks on The New York Times best-seller list and sold more than two million copies worldwide, and he has hosted two Peabody and Emmy Award winning NOVA miniseries based on his books.
Based in New York City, the World Science Festival brings together some of the leading minds in science, arts. business, and government for wide-ranging explorations of science and and its implications for humanity. The festival takes science out of the laboratory and into the streets, parks, museums, galleries and premier performing arts venues of New York City and beyond.
Gina Martin – Guest Curator
She was named one of the Evening Standard's 1000 most influential people in London, and one of TIME Magazines #100Next Influential people as well as Stylist Remarkable Women of the Year 2019. Gina is also an ambassador for UNWomenUK and advocates for regular people creating change in their communities.
IG: @ginamartinuk Tw: @ginamartin_uk
Daze Aghaji - Young Activist
Climate change activist Daze Aghaji is a 19-year-old student from London currently studying History and Politics at Goldsmiths University. In 2019, Daze was one of nine Extinction Rebellion activists who stood as an independent MEP candidate under the Climate and Ecological Emergency banner.
IG: @aghajidaze Tw: @AghajiDaze
Alex Staniforth - Young Activist
Alex Staniforth is a record-breaking adventurer, keynote speaker, published author and charity fundraiser from Cheshire. Alex has overcome epilepsy, stammering and bullying in earlier life; and has suffered openly with depression, anxiety and an eating disorder since the age of 16. Outdoor adventure and physical challenges have helped him raise over £85,000 for charity and winning the Pride of Britain Regional Fundraiser of the Year 2017. He is best known for two Everest attempts and his 2019 book Another Peak explores mental health through adventure. He is a founding director of Mind Over Mountains to promote mental wellbeing and resilience through the outdoors.
IG: @alexstaniforth_ Tw: @alex_staniforth
Tolmeia Gregory - Young Activist
Tolly is an ethical and sustainable fashion blogger as well as an environmental activist, who has been using her platform for good for over seven years. She inspires her audience to think differently about what they wear and the impact it has on people and the planet. Tolly also created a collection of environmental GIF stickers that have been viewed across social media over 6.4 billion times.
IG: @tollydollyposh Tw: @tollydollyposh
Bella Lack - Young Activist
Bella is a 17-year-old conservationist and ambassador for the Born Free Foundation, STAE, RSPCA and Jane Goodall Institute. She is also part of the Ivory Alliance, which is a group of 'influencers' and politicians working to combat the Illegal Wildlife Trade. She uses the power of technology (in the form of social media, video-making and blogging) to try to educate and inspire a wide group of people to protect the natural world. In addition, Bella delivers speeches, including speaking at the People's Walk for Wildlife, the Illegal Wildlife Trade Conference in 2018 and TEDX Brighton 2019. At the moment she's working on a feature-length documentary on the extinction crisis which will be out in Autumn 2020.
IG: @bellalack Tw: @BellaLack
Hannah Witton - Young Activist
Hannah spreads positive messages to young people about sex, relationships, body image, books, and work life through her YouTube videos and webseries The Hormone Diaries. She has written two books: a sex manual (of sorts!) Doing It! which won Summer in the City's Book of the Year award; and The Hormone Diaries, inspired by her webseries. She is an ambassador for leading sexual health charity Brook and the girls' empowerment and mentoring charity Girls Out Loud. Since undergoing emergency surgery to have her colon removed, Hannah has spoken candidly about living with her new stoma, her sex life and her relationship to her body.
IG: @hannahwitton Tw: @hannahwitton
AIDA – A.I. Guest Curator
AIDA is a recurrent neural network - a type of machine learning algorithm, which takes source material, creates a model from it and then predicts new content. AIDA was created by Tiny Giant as the world's first AI science festival curator. AIDA harnessed her neural network powers to create her own successful event 'Introvert Narwhals' presented at the 2019 Cheltenham Science Festival. She has also taken part in a live interview for BBC Radio Gloucestershire and written an introduction for the Science Festival brochure.
Formed in October 2018, Tiny Giant are a trio of creative technologists who fuse daring ideas with emerging technology to create marketing that raises awareness, drives sales and delivers value. They are co-founders Kerry Harrison and Richard Norton, and Technical Director Derek Ahmedzai.
https://tinygiant.io
Related
0 Comments