Halloween in Cheltenham seems to get bigger each year. From frightful events to spooky family fun we have you covered in this helpful guide to the best Halloween events in Cheltenham over the October half term school holidays.
We've also selected a few ghostly goings on taking place a short drive from Cheltenham to help you make the most of your short break in our Regency town by exploring our local area.
We've divided the events into Halloween events in Cheltenham for kids and Halloween events in Cheltenham for adults. Scroll down to be inspired.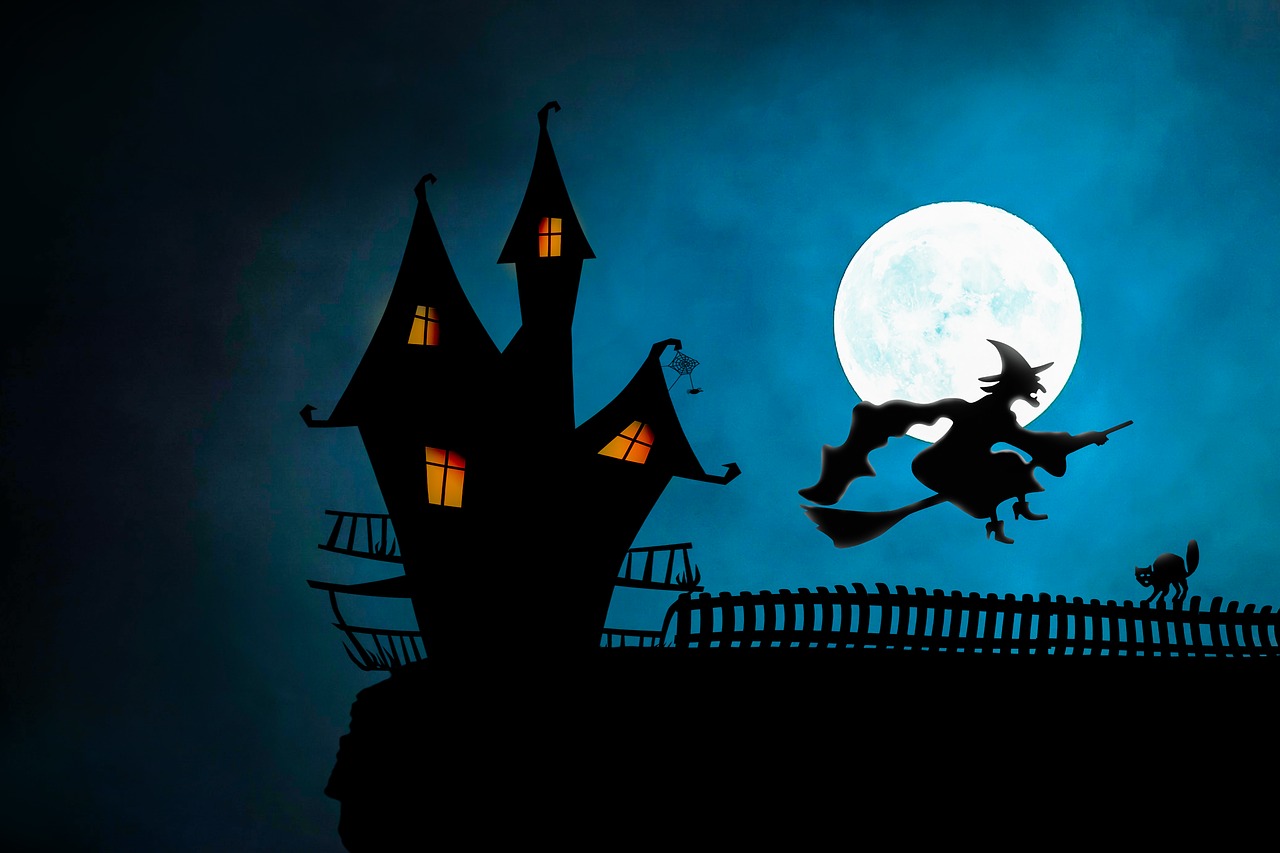 Best October half term school holidays & Halloween events in Cheltenham for kids
From pumpkin picking to spooky family fun where will you spend Halloween in Cheltenham?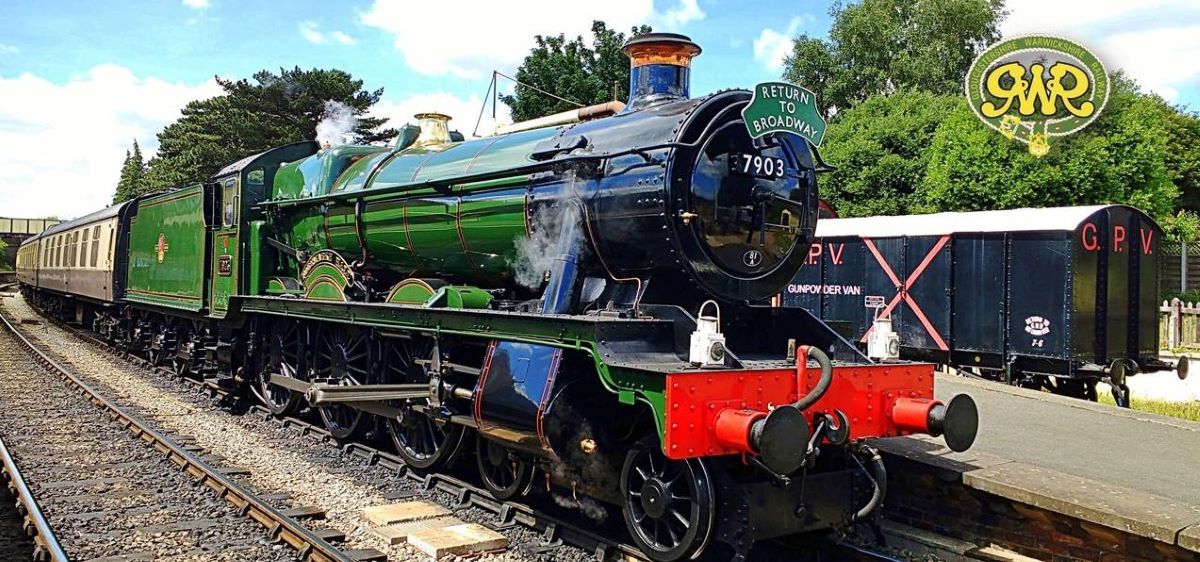 Dates: Saturday 26th and Sunday 27th October.
Location: Join the 'Spooky Special' train at Broadway, Toddington or Cheltenham Race Course Station.
Cost: Normal fares and Red Timetable apply at this event but all Halloween attractions are FREE.
Jump on board a train for Halloween Steam and Scream. Complete the special Halloween puzzle booklet as you head towards the haunted Greet Tunnel.
Winchcombe Station is the focus for this spooktastic event. Watch out for the 'Wicked Witch of Winchcombe' on the platform, and beware of the phantom train rushing through the station as you listen to a ghost story in the Haunted Waiting Room. You can also try your hand at finding the 16 pictures of ghosts hidden around the station. There's a small prize for everyone who takes part.
Wear your scariest Halloween outfit and you will have the chance to win a small prize for the Best Halloween Costume on each train. When you arrive at Winchcombe Station the Wicked Witch will judge the competition.
Make sure you visit the Witches' Cavern - our free indoor Halloween craft activity centre on Platform 1.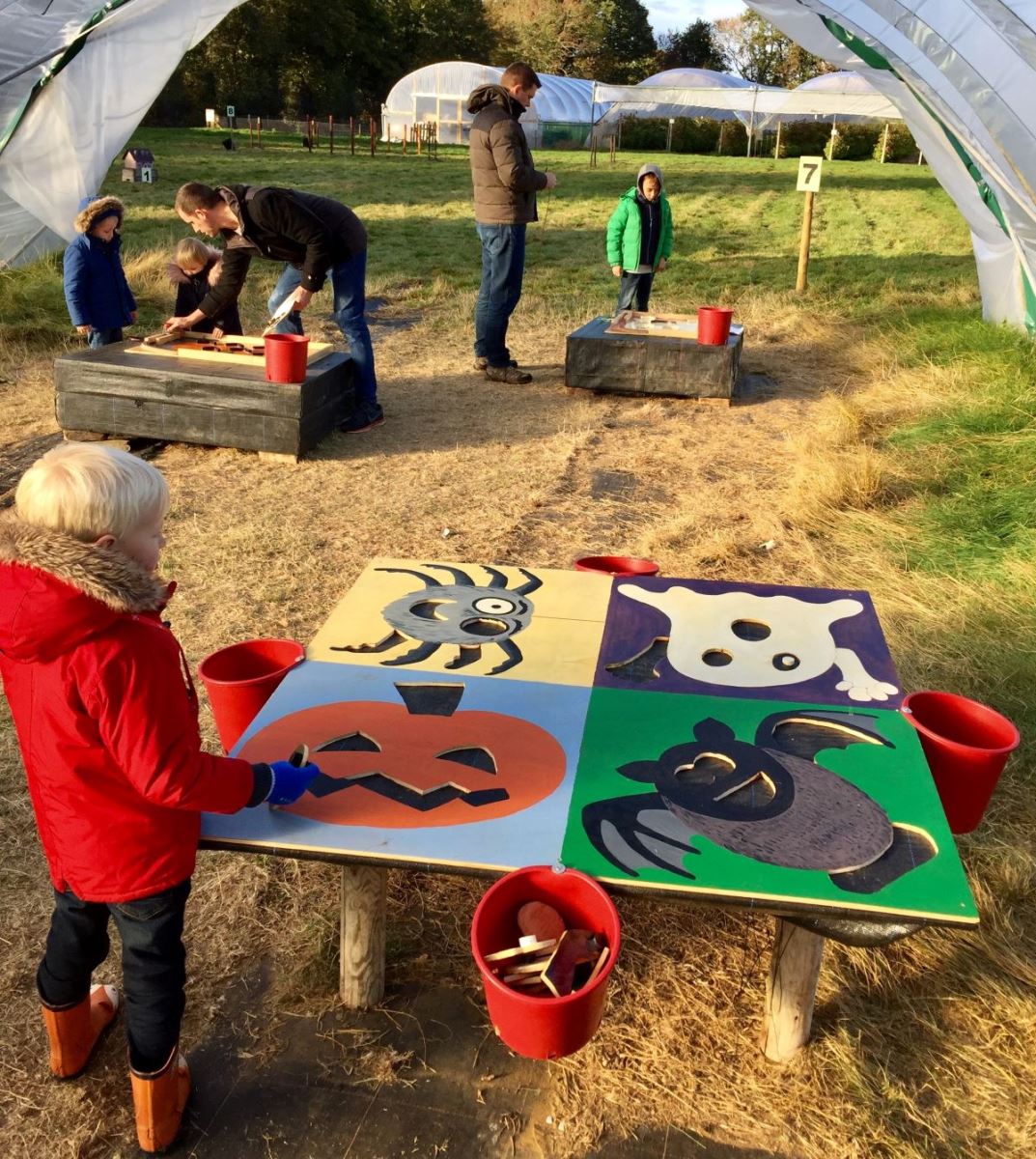 Dates: Thursday 24th October – Sunday 3rd November
Location: Primrose Vale, Shurdington Road, Cheltenham, GL51 4UA.
Suitable for: Suitable for children of all ages, but most enjoyed by those between 3 and 15.
Admission: £6 per child, pay on the day. Adults free.
This popular annual event returns once again. Follow the trail around the around the farm to discover various Halloween themed challenges, tasks and puzzles. It's a great way to spend a few hours, out in the fresh air over the October half term holidays – and there's even a small treat at the end for every child participant! Top tip is to wear wellies as it can get very muddy.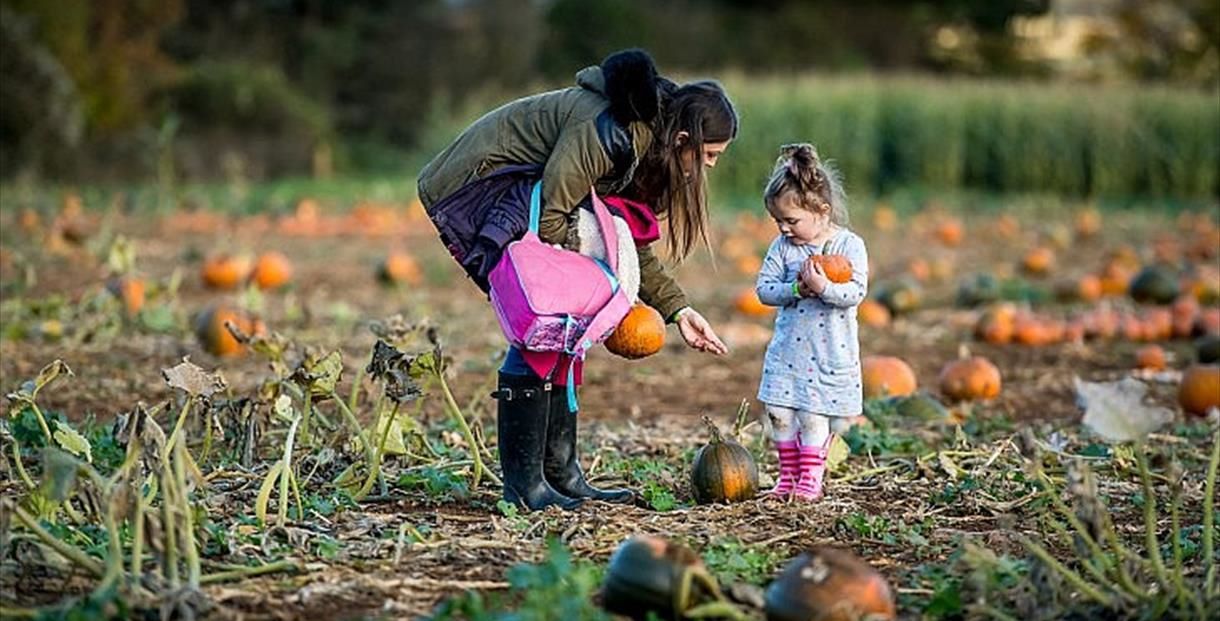 Dates: 21 - 24 October for Pumpkin Picking & 25 October - 3 November for Halloween Land
Location: Cotswold Farm Park
Admission: All activities are included in the normal cost of admission. One pumpkin per child (free apart from 21 – 24 October when they cost just £1 each due to off-peak cheaper ticket price for those days).
Our popular local attraction, Cotswold Farm Park, is promising cauldrons of spooky fun this October. Pick a pumpkin fresh from the farm, get crafty and choose a fearsome face painting design!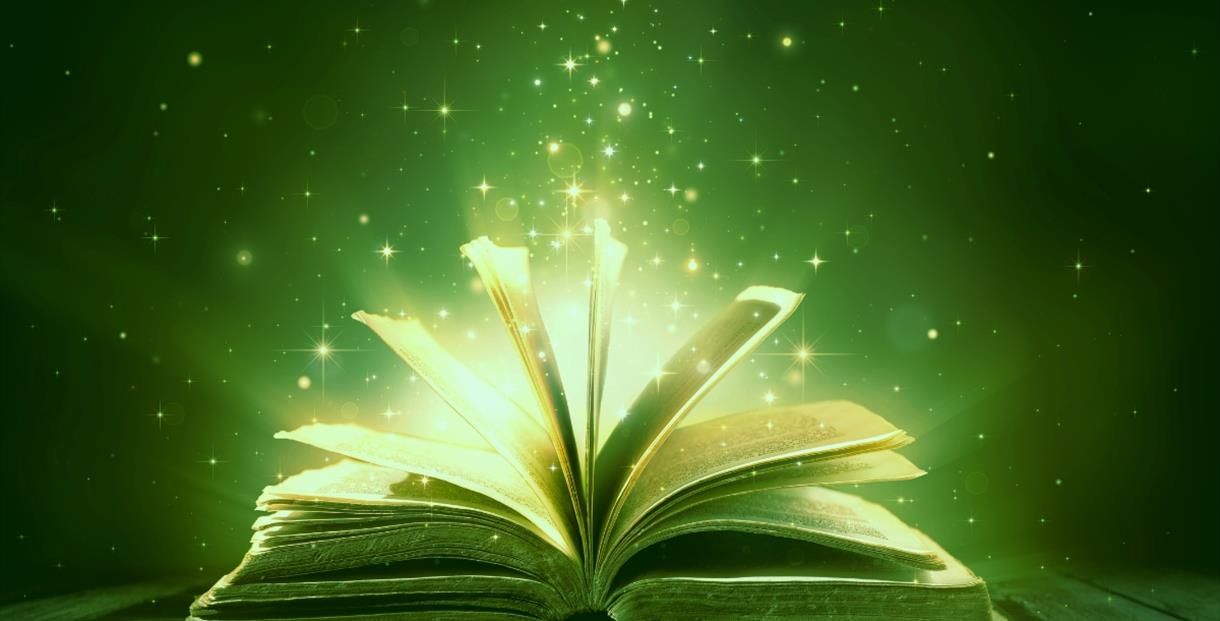 Dates: 26 - 3 November
Location: Sudeley Castle
Admission: Trail included with regular admission ticket
Find enchanted scenes hidden around the castle to discover the stories of the Brothers Grimm. Follow a magical fairy tale trail through Sudeley Castle and its gardens, discovering scenes from a host of famous stories from Grimm's fairy tales, including Snow White, Rapunzel and Sleeping Beauty.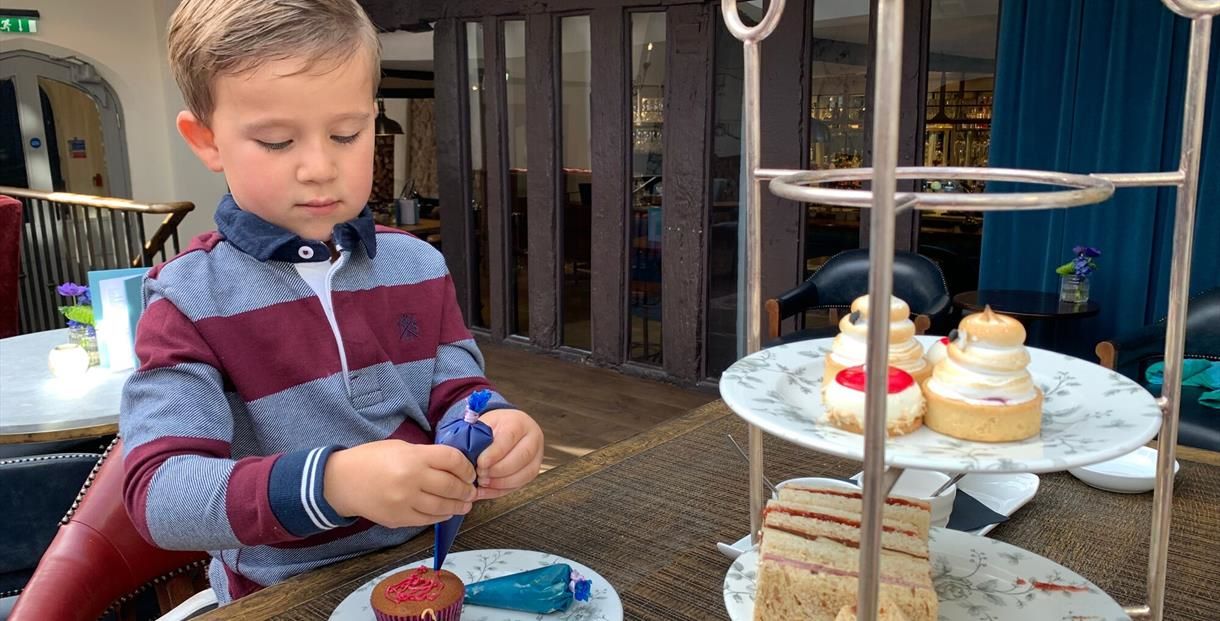 Dates: Sunday 20th October – Sunday 3rd November.
Location: Ellenborough Park, Southam,
Cost: £15 per child and from £28 per adult
Pop along to Ellenborough Park this October half term for a ghoulishly delightful Halloween afternoon tea. You can expect coconut mango eyes, ghost plum tarts, sandwiches and pumpkin pie cupcakes! Children will be given all the tools they need to decorate their own cupcakes in a spook-tacular fashion, whilst adults can enjoy their own ghoulish treats.
Date: 31st October
Location: Bacon Theatre
Suitable for: Older children and adults. Rated PG.
Cost: From £8
Enjoy this cult Halloween film featuring a bloodthirsty plant in the comfort of the Bacon Theatre auditorium.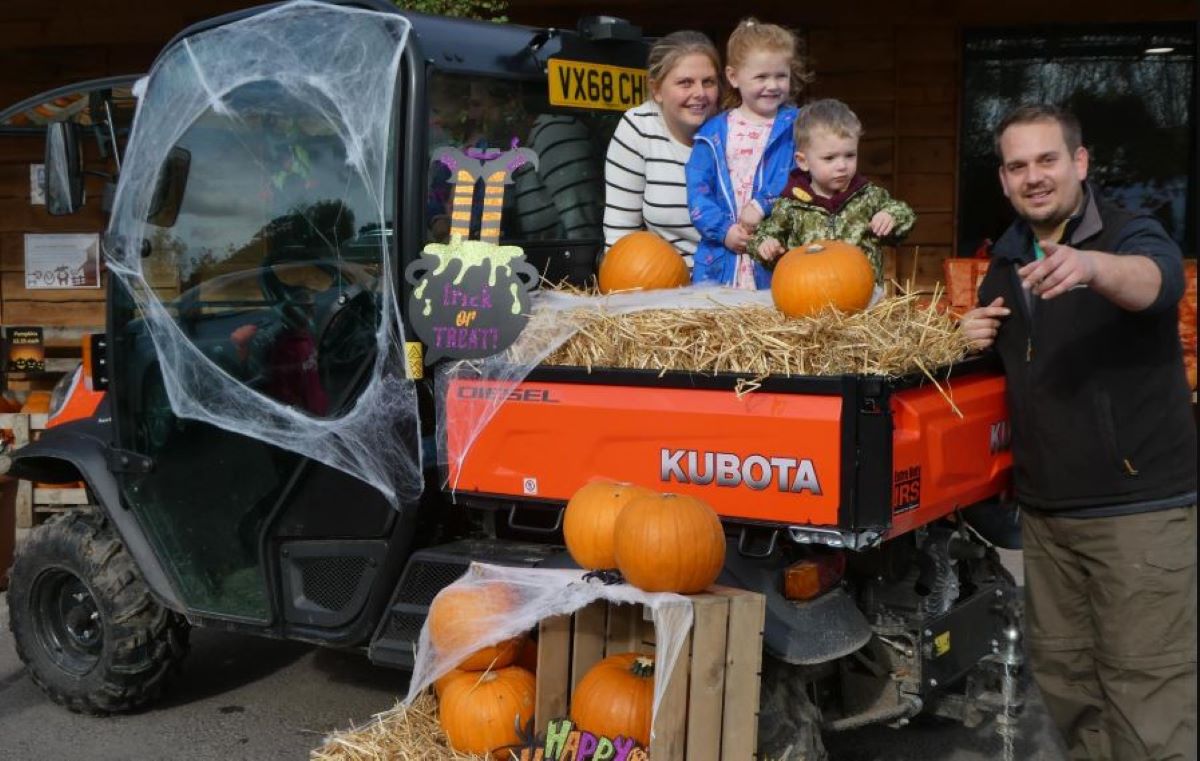 Dates: 29th – 31st October
Location: Court Farm Shop, Stoke Orchard, Cheltenham, GL52 7RS
Cost: £6 per adult and child. Booking is required.
Join the Court Farm staff and farmers for a Halloween Farm Tour.
- 25 minute trailer ride towed by "Kevin the Kubota" (trailer seats 10 -12 and is covered).
- Visit Pumpkin Patch with pumpkins locally grown in Chipping Campden.
- Children between the ages of 2 and 16 get to hand pick a pumpkin of their choice to take home and carve.
- Visit cattle, sheep, pigs & hens as part of the tour.

Extras (limited availability):
- One hour long tour (2.30pm – 3.30pm on each day) includes all the above plus every child gets to collect half a dozen eggs from our hens to take home and they can feed some of our pigs. You will also see more of our animals up close.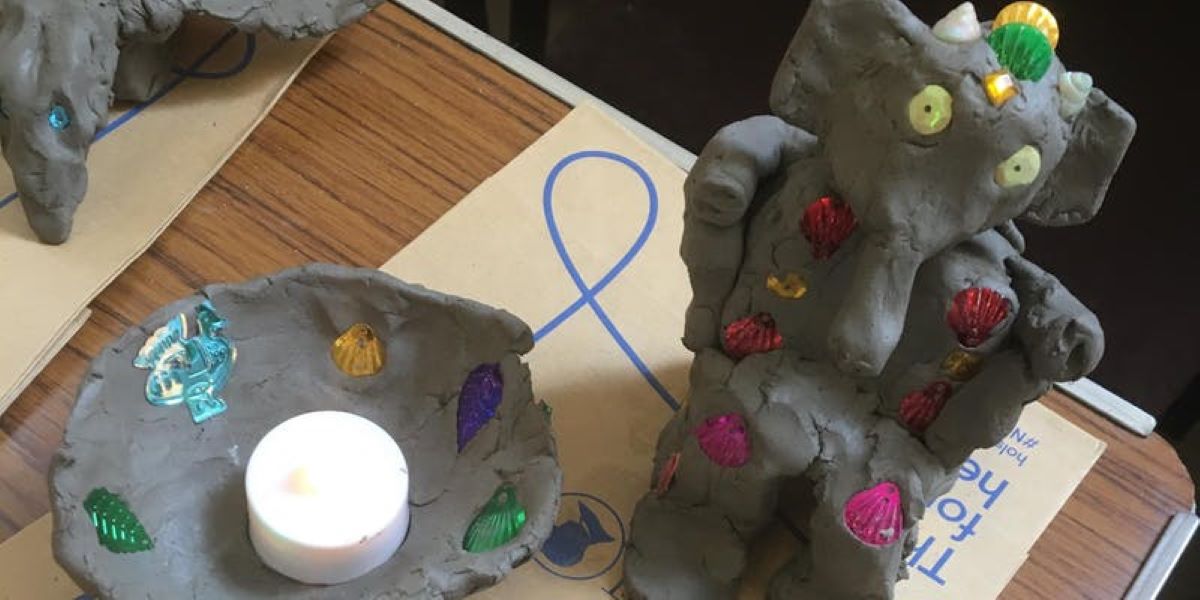 Date: Tuesday 29th October (October half term holiday)
Location: Holst Birth Place Museum
Make a clay candle holder and colorful decorations for your home. Celebrate Diwali and Holst's love of India in our children's half term craft drop-in. Make a clay candle holder, 'pin-hole' flags and follow a spice trail around the house. Suitable for all ages. Staff and volunteers will be on hand in our learning space to help out. Suggested £1 donation to cover materials. Entrants must hold a valid ticket to the museum.
---
Best Halloween events in Cheltenham for adults
Looking for an evening of haunted suspense? As you can imagine guided ghost tours are very popular at this time of year. It is recommended that you book in advance.
Dates: Various dates Oct & Nov, click above for more details
Location: Meet on the High Street, Prestbury. You must book in advance.
Cost: £10 per person. (Age suitability, 12 years +).
Hear the strange tales of the Charging Cavalier, the Medieval Messenger, and Prestbury's most regularly seen and most famous apparition, the Black Abbott! You'll also hear stories of unusual paranormal disturbances from houses along the village's ancient highway and learn of some of the nine ghosts which haunt just one of the village's three pubs.

This spooky tour is not for the faint of heart, but will provide food for thought as well as sending a few chills down your spine!
Dates: Various dates Oct and Nov, click above for more details.
Location: Meet on the corner of Imperial Square opposite the Queen's Hotel. You must book in advance.
Cost: £10 per person. (Age suitability, 12 years +).
Tales of unsolved crimes & creepy paranormal occurrences lurk behind Cheltenham's Regency facades! This tour debunks the ghostly-goings-on at a major hotel; a murderous butler in a Victorian house; and some of the shadowy spectres lurking in a famous school. Expert story tellers reveal the facts of a gruesome murder case which gripped the nation in the 1930s, and we unmask Cheltenham's very own Jack the Ripper suspect! You'll hear 1st-hand accounts from the case of the original & real Woman in Black: one of the most researched cases in British paranormal history from Victorian era Cheltenham.
Date: 26th October 2pm – 3.30pm
Location: John Lewis & Partners, Discovery Room
Cost: Just £20 redeemable against Urban Decay Products on the day. Booking required.
Join Urban Decay as they demonstrate two Halloween make up looks.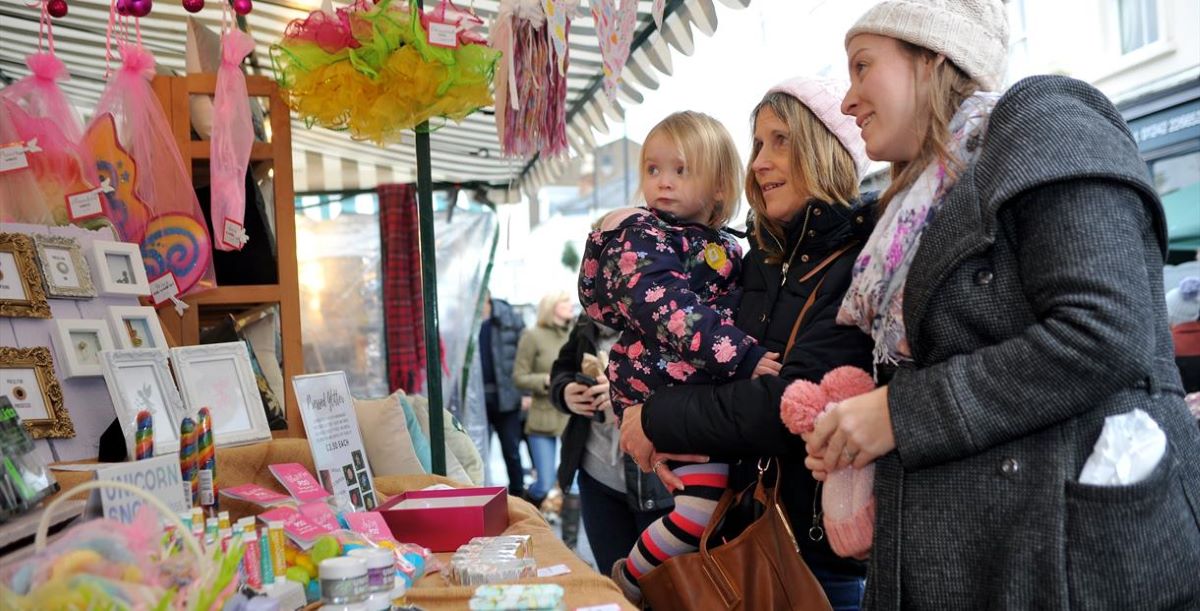 Date: 27th October, 11am to 4pm
Location: Faithful House Garden, access from Suffolk Parade near the Daffodil.
Cost: Free entrance
This Sunday Market will feel a little festive, time to start thinking about present buying – and the markets are perfect for that. Expect cake baking and largest pumpkin contests, flower arranging, jam making, children's Halloween Fancy Dress and much more.
---
We would love to see your photos of Halloween in Cheltenham, please do tag us in on social media using #OurChelt
Related
0 Comments