Half term is upon us, and for many Cheltenham families the next week will be focussed on finding ways to keep the children entertained. We invited local mum of two girls, Karen, from Stopping at Two to review Enchanted Sudeley over the weekend. Karen and her family are big fans of Sudeley Castle, with the huge castle-themed play area being a big hit with the girls.
---
Between October 26th and November 3rd this year, visitors to Sudeley Castle are invited to discover the scarier side of classic Grimm's fairy tales. On arrival, children are provided with a trail guide and a pencil. Throughout the castle and grounds are several well-known stories to find. By completing the trail, children are rewarded with a sticker. The trail is included in your admission ticket.
Our visit to Enchanted Sudeley coincided with a day of constant rain. Thankfully, a lot of the stories were inside the castle, which was a great way to keep the children busy, whilst the grown-ups can learn a bit more of the castle's fascinating history. Despite the miserable weather, all the staff we encountered were cheerful and welcoming. Most were dressed up, and we even found a few fairy-tale characters. Red Riding Hood was more than happy to pose for a photograph. The girls did warn Snow White that the Evil Queen was looking for her, carrying a basket of poisoned apples.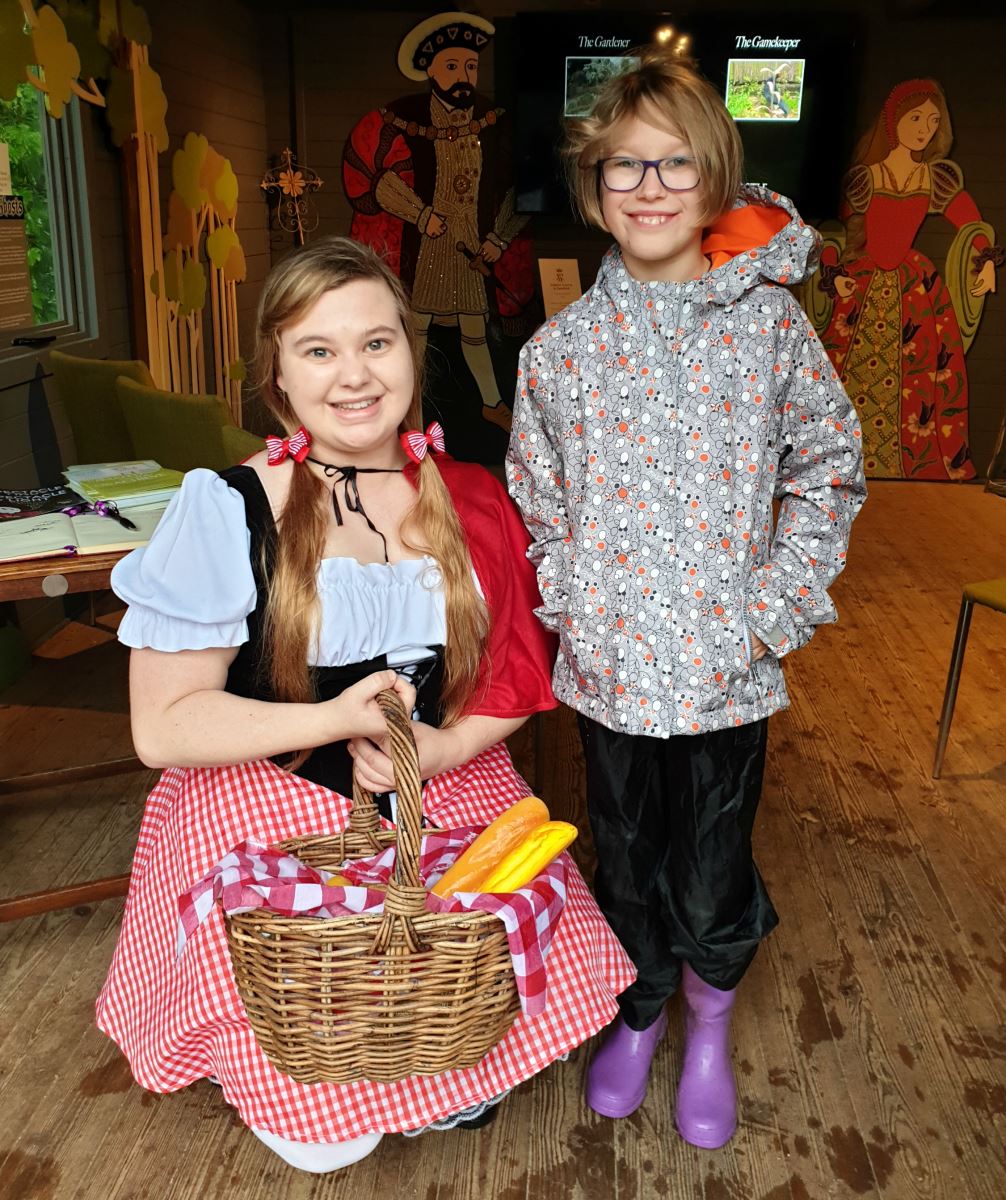 At each of the story scenes, there is a board with the story on, so children can enjoy reading (or being read to) each of the classic fairy tales. If you are planning to visit Sudeley Castle on 1st, 2nd or 3rd of November then the Wicked Stepmother will be leading the Grimm Fairy tale storytelling at 11:30 and 14:00 on each of these days.
Sudeley Castle really does make the perfect backdrop for these much-loved stories. None more so than Rapunzel. From one of the windows at the top of a ruined tower, cascaded a long, yellow plait. It would be very easy to imagine a princess kept captive inside.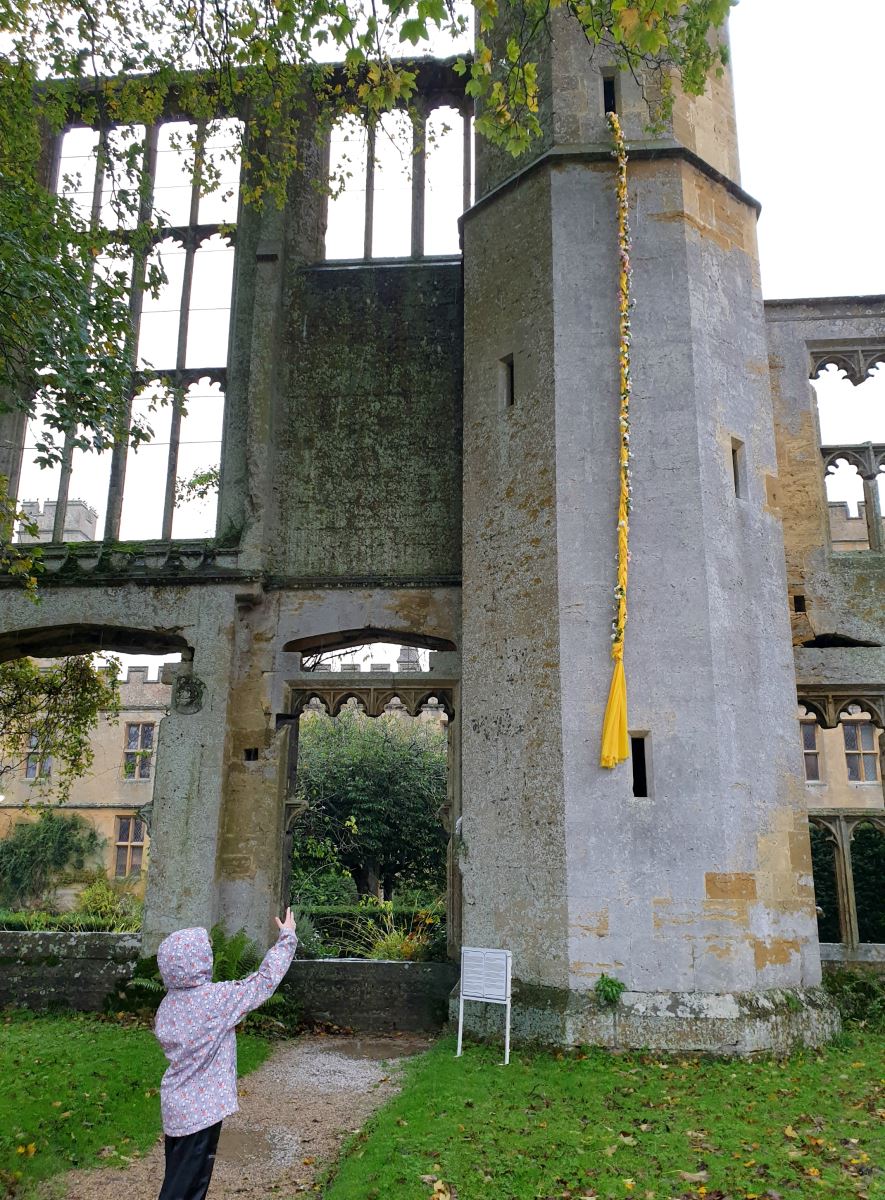 The nice thing about this Halloween trail, is that it really is more about enchantment rather than being scary – perfect for younger or nervous children. However, if you are brave enough then at the Nature Trail, you can walk through the Forbidden Forest (or take the path through the Mellow Meadow if you would prefer). Inside the Forbidden Forest are creepy noises and deadly screams. There are spider's webs and the giant spider that made them, pumpkin scarecrows, and a Wicked Witch's bubbling cauldron.
A trip to Sudeley wouldn't be complete without a visit to the play area. No child can resist exploring the large play castle, and the trim trail and assault course is a good way to ensure children of all ages are thoroughly worn out from their visit. I would recommend that you leave a visit here until last, otherwise you will struggle to persuade your children to leave!
---
For more information on Enchanted Sudeley click here
Related
0 Comments