Updated 6th Sept.
There is no time to be down about the summer being over with many fabulous things to do in Cheltenham this September. We launched the month with the Cheltenham Festival of Cycling (see event photos here), Cheltenham Paint Festival is currently brightening up our town and next week we have the Cheltenham Wellbeing Festival to look forward to. We also have ten FREE days of heritage coming up with Cheltenham Heritage Open Days, plus a whole host of open air cinema screenings and live performances.
Get ready to fill your diaries!
Major unmissable events in Cheltenham this September
---
One of our favourite annual events of the year. Watch a selection of top artists paint during our annual paint festival and experience Cheltenham's streets pop with colour. Check out 8 unimissable highlights of the Cheltenham Paint Festival and see a selection of the street art here plus download the FREE 4 mile trail map which covers all 25 street art locations.
The highlight of the event is the Festival Fringe village this weekend - 7th & 8th September at the University of Hardwick Campus field (next to the main buildings). The village will be open 10am - 4pm daily and will feature children's spray painting workshops, a free doodle wall, face painting and other arts activities.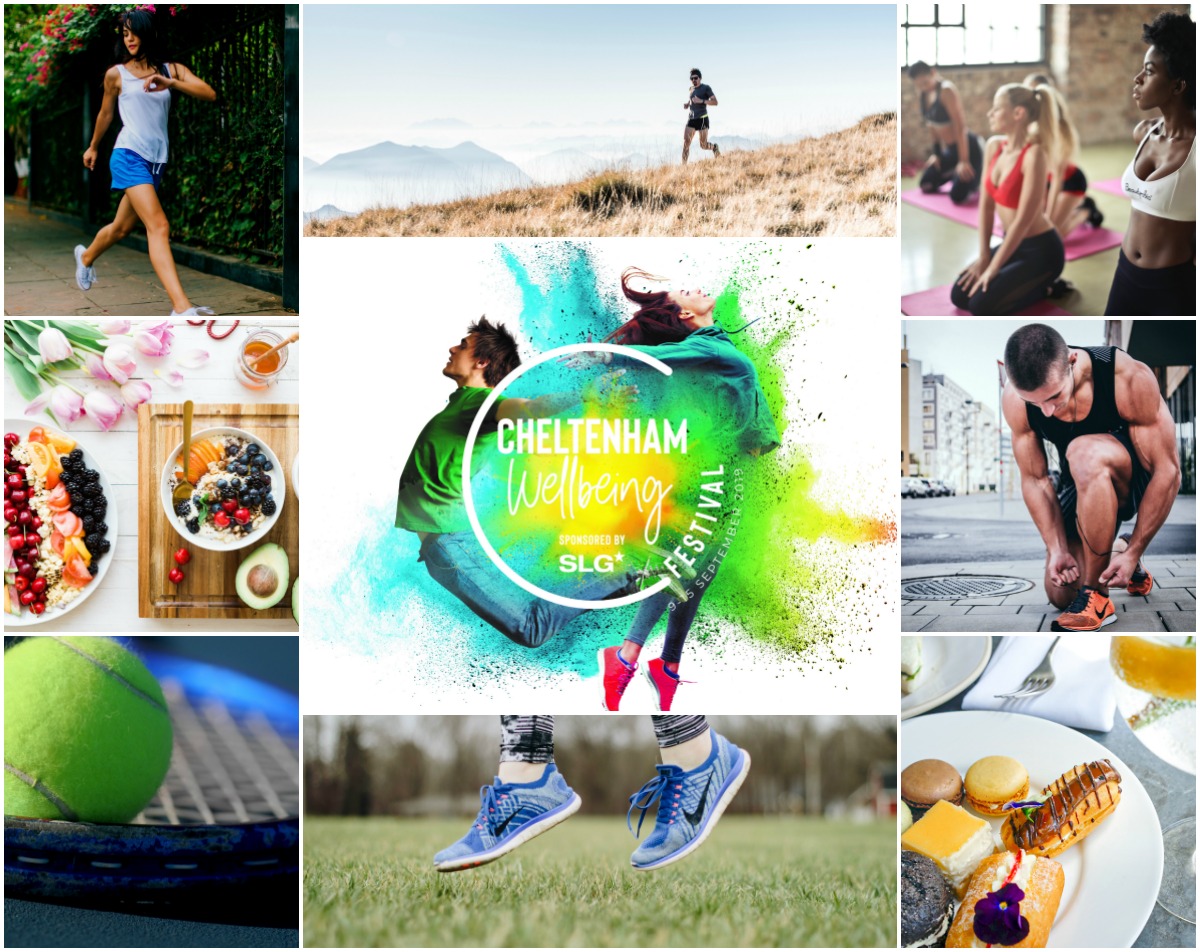 A new festival to join our year-round programme of festivals. Whether it's trying a new fitness class, finding an activity group, seeking support on a health issue, achieving more balance or to simply indulge, with over 70 events the Cheltenham Wellbeing Festival will open the doors for you.
Click here to check out our beginners guide to Cheltenham Wellbeing Festival.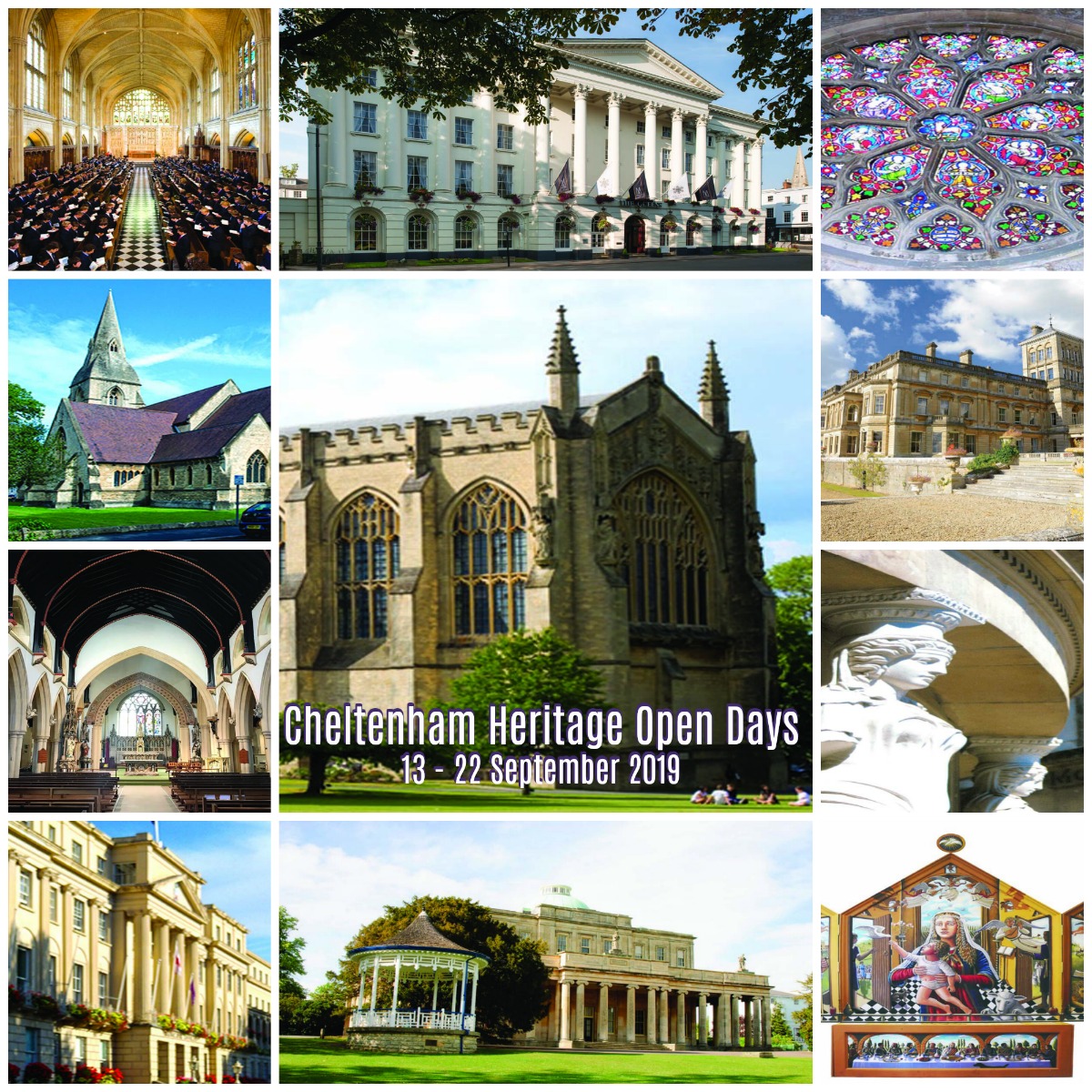 Every September buildings across the country open their doors for FREE to celebrate their heritage, community and history. It's your chance to see inside hidden places (such as the Cheltenham Masonic Hall) and try out new experiences. The volunteers at Cheltenham Civic Society have organised an incredible ten day programme of heritage events, walks and guided tours. Check out the unmissable highlights here – Ten days of heritage to explore for free.
Cheltenham Beer Week – 13th to 22nd September, various locations.
The popular Cheltenham Beer Week is back with a whole host of events hosted at local bars, pubs, restaurants and breweries. Expect 'meet the brewer' evenings, food and beer matching, tutored tastings, themed beer quizzes, tap takeovers, talks from some of the best known writers and brewers in the UK plus much more.
A week celebrating the food and drink offering in Cheltenham with a wide range of events from a Sake event to Cocktail Cinema and even a Tiki Takeover at the Outdoor Inn.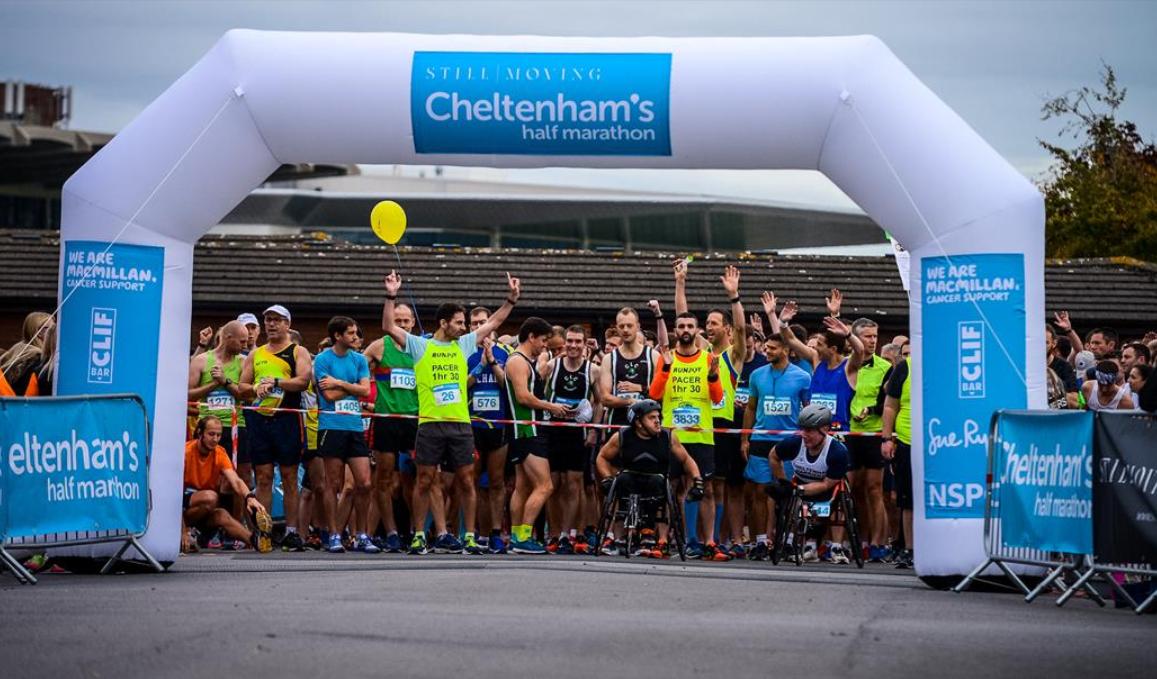 A closed road half marathon that takes in all of our must see destinations finishing at the world famous racecourse. This is an event not to miss whether you take part or go along to support the runners, the atmosphere is truly heart-warming.
---
Guided tours & open days you can enjoy this September…
---
A guided walking tour around Cheltenham and its Anglo-Indian past with Phillip, a reenactor guide, dressed as Captain Henry Skillicorne, the man who developed the first spa in Cheltenham.
This walking tour ends at 'The Spice Lodge' Indian restaurant to sample some of the flavours from that legendary era. (This is a monthly event; next one takes place 12th October).
Listen to tales of unsolved crimes & creepy paranormal occurrences that lurk behind Cheltenham's Regency facades! (This event takes place frequently throughout the year).
Cheltenham community fire station on Keynsham Road is hosting a FREE open day. Watch operational demonstrations by firefighters, find out how to keep you and your family safe in the home and outdoors, see the equipment and appliances used by the crews and let your kids climb aboard a fire engine to have their picture taken!
For more guided tours in September check out Cheltenham Heritage Open Days.
---
Parties, live performances and open evenings
---
First Thursday at The Wilson Art Gallery & Museum – 5th September
There is an open invitation to enjoy a cultural evening with live music, art, food and drink on the first Thursday evening of every month at The Wilson and this Thursday is no exception. The 5th September introduces the latest exhibition; Misshapes The Making of Tatty Devine as well as some live music by the DJ, vocalist and producer They is Grove.
This sounds like a fabulous evening with three course meal, live entertainment and disco at the Jury's Inn. (Don't forget to take your Elton style sunglasses!)
This show at the Town Hall will transport you back to the 80s heyday of classic rock, combining the feel of a rock festival with the atmosphere of a top end rock arena tour.
Featuring eight top flight musicians and a world class crew, you can expect the atmosphere of a Pink Floyd live performance, including impressive video projection on a large circular screen and a stunning light show.
---
Open air and pop up cinema events
September seems to be the month for cinema screenings outdoors and pop up screenings at The Wilson Art Gallery. Do any of these take your fancy?
Open Air Cinema at Sandford Parks Lido
Pretty Woman - 6th September, The Goonies – 7th September
Open air cinema at Cowley Manor
The Greatest Showman (sing along!) – 21st September
Pop Up Cinema at The Wilson
Rafiki – 12th September. Skate Kitchen – 19th September. Boom For Real – 28th September.
Cheltenham Town Hall – 10th September
A popular annual event back with a brand-new selection of the world's most captivating ocean films. This carefully curated collection of short films features sublime footage from both above and below the water's surface, showcasing the spellbinding power and beauty of our oceans.
---
Date for your diary...
---
We cannot wait until the70th anniversary of the world's oldest literature festival. The vibrant Festival Village in Montpellier Gardens will welcome over 900 of the very best writers, thinkers and performers for ten extraordinary days of literary revelry. The full programme has just been released and it is absolutely epic. Check it out here - Cheltenham Literature Festival announces full programme for 70th anniversary
---
For more Cheltenham September event ideas check out our What's On Guide.
Related
0 Comments