The big day is fast approaching! Tickets go on sale to the general public for The Times and The Sunday Times Cheltenham Literature Festival this Wednesday, 4th September. (Tickets are already on sale to Cheltenham Festival members). With The Festival bringing more than 900 of the best writers, thinkers and performers of our time to our vibrant Regency town, what experiences are truly unmissable? We've asked Nicola Tuxworth, Literature Festival Head of Programming, to share her insights and top tips to ensure we make the most of the ten extraordinary days of unique experiences, critical debate and literary revelry.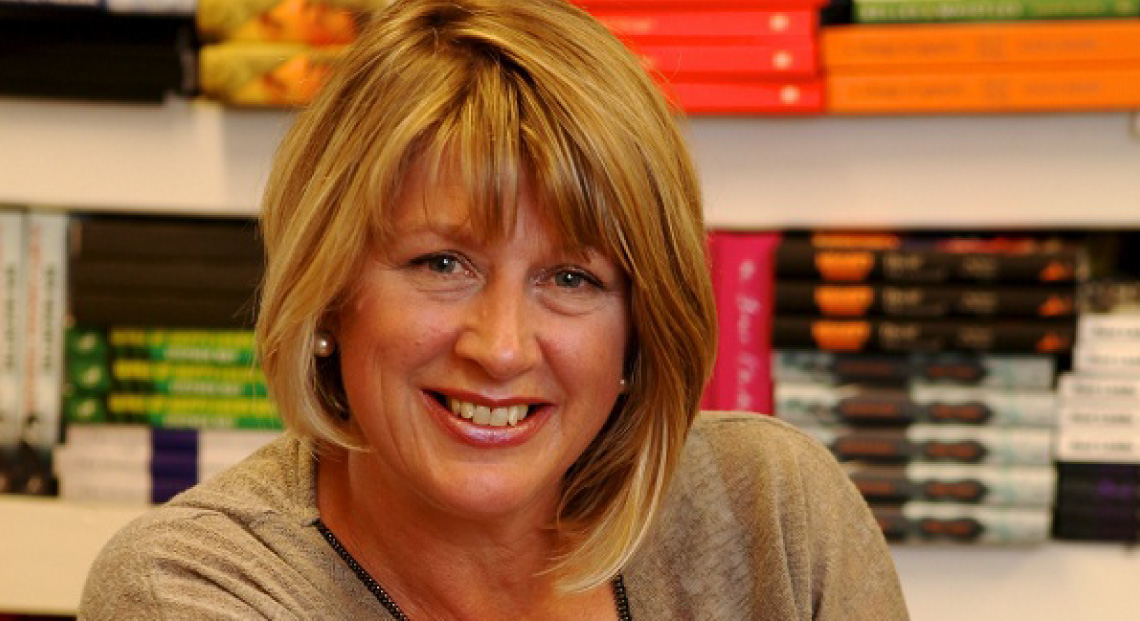 Nicola started work at Cheltenham Festivals in 2007 after a career in teaching, publishing and writing. She now works full time on the Literature Festival with a team of five creative programmers. Nicola graduated in International Relations from Sussex University and her personal passion is news and current affairs. She programmes this area of the Festival herself, as well as being responsible for the overall content of the programme each year. In her spare time she cooks, reads (of course!) travels as much as possible, attends festivals worldwide to source inspiration and walks her two dogs. She considers herself extremely lucky to be "paid for doing the best job in the world."
---
To make contact with and organise the logistics of 900 people taking part in the Literature Festival is a massive task. How and when did you start to plan the Festival's 70th Birthday?
It is a huge task! We start by deciding how we are going to frame the programme, as we get pitched thousands of books a year we have to narrow down our options and filter from the start. The key to beginning the planning process is creating a theme on which to hinge the programme, like finding the corners to a jigsaw.
This year we started thinking about the year the first Cheltenham Literature Festival took place - 1949 and the massive cultural and social changes across the country from then to present day. We wanted our programme to reflect these changes so we've picked up some of the best non-fiction writing which reflects this. People like the Peter Hennessy, (the historian who wrote Winds of Change), will be covering the social and political climate of Britain in the sixties for example.
The two Leafing through the Decades novel chats (1949-1979 and 1980-2019) are an attempt to identify the seven biggest British novelists of these times, who have written stories all set in Britain. These will both be very interesting discussions which I thoroughly recommend.
We then needed to decide what to do with the number 70 to celebrate our 70th anniversary. If we had tried to host 70 new writers for example, or tried to create 70 events linked to the anniversary we would have got bogged down in all the logistics. This is how the 7 at 70 project came into being as it was more manageable plus seven as a number has always held cultural significance, (The Seven Wonders of the World, the Magnificent Seven, the seven deadly sins) so we felt it was symbolic to invite seven extraordinary Guest Curators, and seven writers from seven international festivals, to share their unique insights, create brilliant events and help us to shape our 70th anniversary event.
All seven of our international writers are flying over to join us for the second weekend of the festival. The logistics have taken a great feat of organisation! We are so excited about the 7 at 70 International Showcase taking place at The Daffodil Restaurant. It's going to be a wonderful event with writers coming from as far away as Wellington, Buenos Aires and Lagos to celebrate our position as the world's oldest literature festival.
Another theme if you like, which we as a festival have focused on increasingly year on year, is diversity and gender balance. 5 - 6 years ago we made a decision that this was an important criterion for us and this year we actually have more women, more participants under the age of 40, and more BAME participants taking part in the programme than ever before. This has completely revitalised the conversations we have on stage, the topics we tackle. Our diversity in participants has really given our programme a lift since we've really thought about who we want at Cheltenham.
What are you personally looking forward to the most about this year's Literature Festival?
It's really difficult to choose as with 900 speakers it's impossible to choose just one highlight. My favourite moment every year though is the first morning of the Festival, when the site is ready and the first events are about to start . I will pick up a croissant and coffee and just soak in the surroundings and be thankful that all the hard work and team effort has once again come together and everything is ready to go. All the right books are in the place, the first lot of writers are being picked up from the train station, sound checks are going on…
I love the sense of achievement as I watch the first school kids arriving on coaches, we are inspiring a future generation of readers, writer and thinkers and it's a great feeling. This year will be my sixth one as head of programme and I know from experience that over the ten days we can experience all sorts of issues from storms to train strikes, huge controversies on stage, and those magical moments that happen when speakers on stage interact with a live audience.
What would be your top unmissable highlights for this year's ten day event?
My passion is politics and so for me the unmissable highlights are the big debates. I would recommend The Times debate: Is the Party Over? Looking at how voters identify more strongly as Remainers or Leavers than with the two main parties and The Sunday Times debate: Who is Next for the White House, with John Zogby and Leslie Vinjamuri, two expert analysts, who will be looking into the prospect of a second term for President Trump which is sure to be a fascinating discussion.
We have a huge range of debates on current foreign affairs, delving into the challenges being faced in India and the pace of change in China during the 20th and 21st Century.
Then we have the events which are unique to us like the one devised by Max Porter, our very creative guest curator, (author of Grief is the Thing with Feathers) called An English Soundwood, part performance and part poetry.
My unmissable highlight in the fiction category is the interview with Colm Toibin (the acclaimed author of Brooklyn, The Testament of Mary and Nora Webster). The moment he receives his award for Literary Excellence by The Sunday Times will be quite something. My team and I are passionate about his writing so it will be wonderful to have him here. The chat reflecting on his career will be fascinating.
In the Stars of Stage and Screen category I'm most excited that Madness are joining us, (the entire band!) to chat about their music career and a memoir they have written together.
And, after many years of pursuing, we finally have Rob Brydon (Bryn West in Gavin and Stacey) joining us for the first time too who is sure to be a big hit.
What can the Literature Festival offer for families and young kids who can't read for themselves yet?
We have a brilliant programme dedicated to families thanks to Loraine Evans, our family and schools programme manager. The ones she has personally picked out as great for pre-schoolers are - Oi Puppies, So much love, The Rainbow Fish Show (first theatre show for young children) and Baby Goes to Market.
Do you have any tips to share for visitors planning on attending for the first time this year?
Allow yourself time to explore the site, there are lots of free things to do, read a book, have a glass of wine, chat with friends. My top tip is to book all the events in advance you think will love and then put a pin in the brochure and randomly choose an event to attend to ensure you try something different.
You definitely need to pace your day; my team and I have organised the programme so that the lighter/funnier events are in the evenings. It's also a very different feel at the weekends so if you can extend your weekend in Cheltenham attend a day mid-week too you will enjoy a completely different experience. Really just take full advantage of what my team and I have worked so hard to deliver and enjoy your time in Cheltenham.
We know that the Literature Festival is a massive team effort, is there anyone in particular you would like to thank?
I'm very proud to be part of the Cheltenham Festivals organisation. Everyone works so hard to make the events as good as they can be, particularly the programming team, Lyndsey Fineran, Sophie Hoult, Jo James, Ellie Petrie, Emma Whittle, Ffion Molyneux and Loraine Evans. They are so enthusiastic, passionate and dedicated. They spend every spare moment reading and researching, they never switch off. They are an absolute joy to work with.
And finally, what is the most rewarding part of your job?
Of course I get a massive sense of achievement pulling off the festival itself but it's the regular work, day in and day out organising the event with such a fantastic group of people that I feel is the most rewarding. I skip into work! We work 12-14 hour days during the festival and in the run-up to the brochure going to print, so it's important we get on and work as a team – and we do!
---
Well, we're definitely excited and cannot wait to attend the Cheltenham Literature Festival next month. As a quick reminder here are key dates to remember:
Tickets currently on sale for Cheltenham Festival members (to maximise your chance of getting tickets, we recommend considering Festival membership)
Wednesday 4th September 10am: tickets on sale to the general public
Friday 4th – Sunday 13th October: Cheltenham Literature Festival.
Related
1 Comments