Cheltenham's Hidden Trail is returning this summer with a new route and exciting new clues to find. The trail will take families on a mission to uncover hidden stories and follow clues whilst exploring some of the towns most vibrant and pretty spots including Montpellier Gardens and The Brewery Quarter.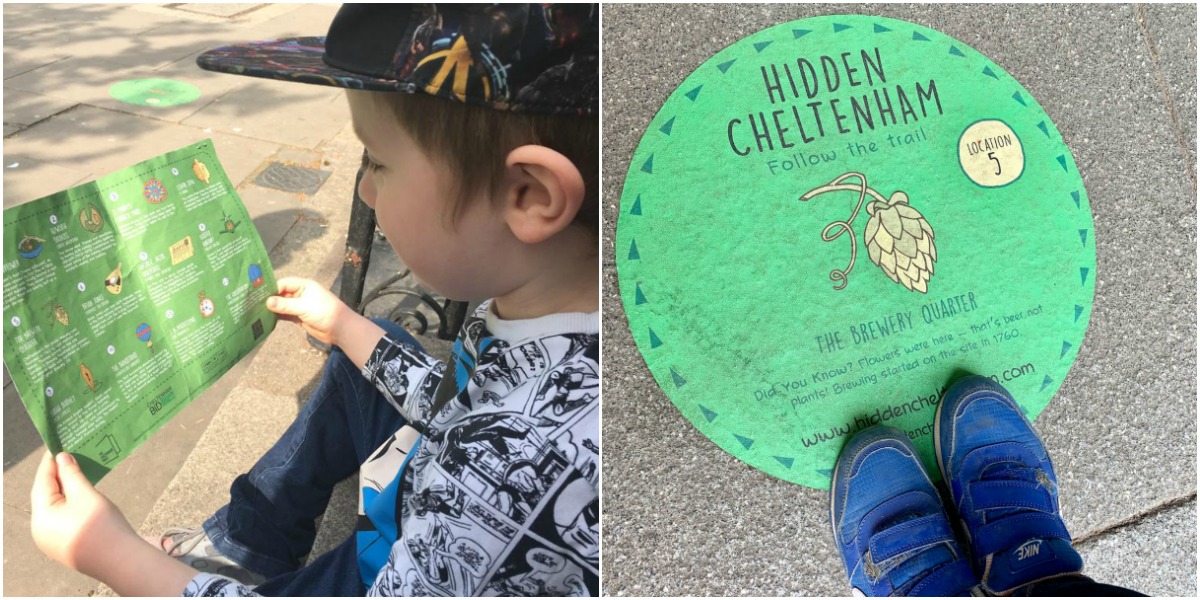 Taking place over six weeks during the summer school holidays, families will be able to take part in the FREE trail which will take them around Cheltenham to uncover clues, win a goody bag and get a sticker to add to the *No Child Left Behind #PhysicallyActive Summer Challenge wall chart, (distributed through participating local schools in July).
No Child Left Behind, Cheltenham's year of action tackling child poverty, is looking at ways that children across the town can get involved in physical activity, whether organised sports or simply playing in the park. Pupils from primary schools around our town will collect stickers, and in September schools will celebrate their hard work!
The trail encourages families to use observation skills, beginner's numeracy skills, physical exercise and team work to complete the trail.
The trail will start on Wednesday 17 July and will run through the summer holidays from 9am – 5pm Monday to Saturday, until Monday 2 September.
To take part, families can sign-up via http://bit.ly/CheltSummerTrail to receive a digital map and exclusive clues the day before the trail launches, or pick up a map and instructions from The Wilson front desk on the day. No booking needed.
If you need convincing to take part in the Hidden Cheltenham Trail this summer check out this review from a local parent who posted on the Facebook group 'Entertaining the kids on a budget – Gloucestershire after completing the Hidden Easter Trail -
"The Easter egg hunt that starts at The Wilson is fab! Me and little boy had such a lovely time walking around today and when you stop at Hollywood Bowling you get given a voucher that entitles a child to a free bowl. Everyone was so lovely at each stop and then when you completed the trail and have the word you go back to The Wilson and the children get an egg…all for free!! Brace yourself for a good walk as it's a bit of trek but that only added to the trail and my little boy was so tired after it that bedtime was an absolute breeze!"
For more information check out the Hidden Cheltenham webpage.
*The free Cheltenham Hidden Trail is a collaborative event organised by - Cheltenham Business Improvement District (BID), The Cheltenham Trust and Cheltenham Borough Council's, No Child Left Behind campaign.
Related
0 Comments