With just three months to go until the Cheltenham Literature Festival we are delighted to announce a selection of early highlights you can look forward to at the 70th anniversary of the world's oldest literature festival.
From 4 – 13 October, the vibrant Festival Village in Montpellier Gardens will welcome over 1000 of the very best writers, thinkers and performers for ten extraordinary days of literary revelry including...

David Nicholls | Ali Smith | Max Porter | Ian McEwan | Tan France | Richard Ayoade | Celeste Ng
Debbie Harry | Jessie Burton | Nadiya Hussain | Francis Rossi | Candice Carty-Williams | Jung Chang
Julian Fellowes | Philippa Gregory | Caroline Criado-Perez | Alastair Cook | Tongue Fu | Levison Wood
Paul Whitehouse | Bob Mortimer | Sam Warburton | Tom Kerridge | Emily Maitlis | Steve Backshall
Richard Dawkins | Bernardine Evaristo | Louise Doughty | David Nott | James O'Brien | Elif Shafak
John Humphrys | Christie Watson | Jackie Bennett | Oriole Cullen | Ossian Ward | Simon Armitage
William Dalrymple | Bang Said the Gun | Emily Chappell | Aeham Ahmad | Virginia Nicholson
Malorie Blackman | Dermot O'Leary | Cressida Cowell | Juno Dawson | Konnie Huq | Steven Butler
Dougie Poytner | Giles Andreae | Helen Skelton | Candy Gourlay | David McKee | Joshua Seigal

This year's theme – Seven at Seventy – celebrates 70 years since Cheltenham Town Hall hosted the world's first literature festival and started a global, cultural phenomenon. Together with this year's Guest Curators, literary legends and dynamic debuts, the series of events will partner with literature festivals around the world as the Festival reflects on its rich heritage and looks towards the future.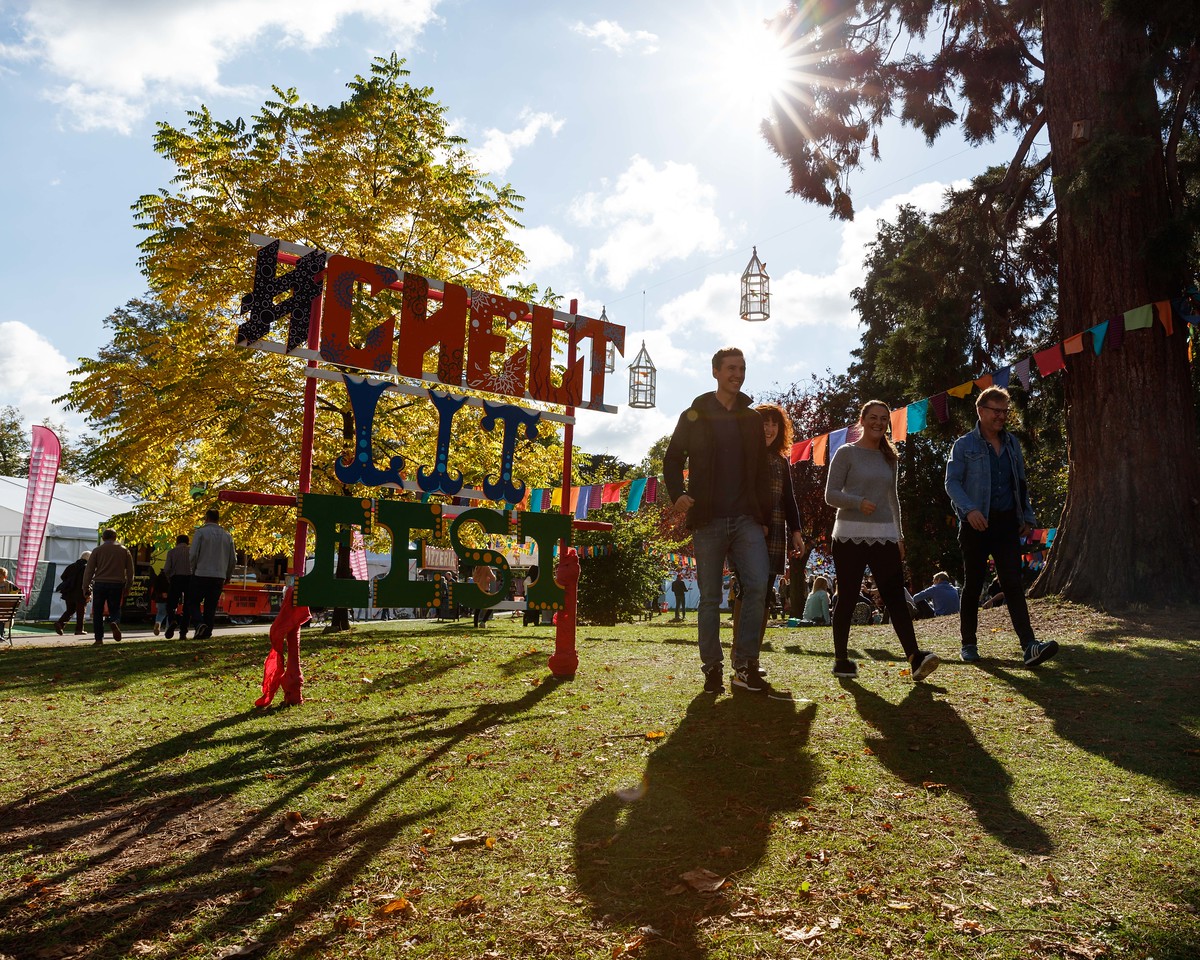 Alongside the biggest new book releases and up to the minute political debate fresh from the party conference season, there will be food, history, poetry, current affairs, art, sport, faith, fashion, lifestyle, psychology, science and business events on offer, as well as a packed family programme for toddlers to teens.

FICTION, POETRY & FESTIVAL LATES

David Nicholls returns to the Cheltenham stage to introduce his highly anticipated new novel, Sweet Sorrow, and the award-winning Ali Smith will be discussing the third book in her seasonal quartet, Spring. Joining the literary line-up are Guest Curator Max Porter (Lanny), Ian McEwan (Machines Like Me), Philippa Gregory on her next period page-turner, Tideland, and Jessie Burton with her latest novel The Confession.

Celeste Ng will share her literary influences and what it's like to have your work adapted for television, and bestselling author of Apple Tree Yard, Louise Doughty, will set the scene for her latest Platform Seven. The astonishing Jung Chang (Wild Swans) will introduce her major new biography, Big Sister, Little Sister, Red Sister, and Candice Carty-Williams and Bernardine Evaristo will explore themes of feminism and race in modern-day Britain. There will also be the opportunity to hear from The Times and The Sunday Times Literary Editors, Robbie Millen and Andrew Holgate.

Out-Spoken founder and Guest Curator Anthony Anaxagorou will be introducing his Dream Team, including Mona Arshi, Jack Underwood, Caroline Bird, Wayne Holloway-Smith and Kei Miller, and they will be further spoken word and poetry from brand new Poet Laureate Simon Armitage and the much lauded Bang Said The Gun, and Tongue Fu.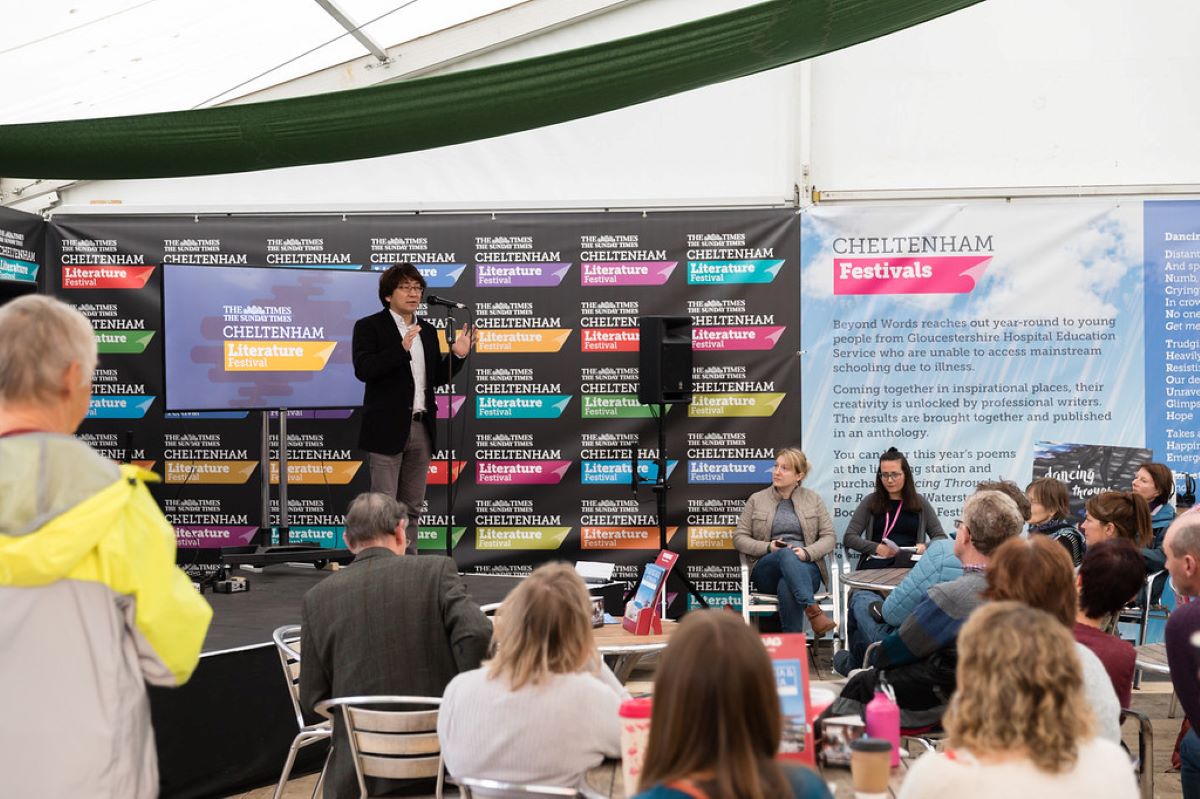 STAGE & SCREEN

The Festival is thrilled to welcome music legend and fashion icon Debbie Harry with her first ever memoir, FACE IT – an arresting mix of visceral storytelling and stunning visuals. Status Quo front-man and founder Francis Rossi will share his tour adventures and his autobiography I Talk Too Much. Hilarious Richard Ayoade will take the Cheltenham audience from Peckham to Paris via his new book Ayoade On Top, and Julian Fellowes will reflect on the charm of Downton Abbey with award-winning drama producer and executive Gareth Neame ahead of the upcoming feature film.

CURRENT AFFAIRS, FAITH & SCIENCE

James O'Brien will present his amusing guide to talking to people with faulty opinions in How To Be Right... In A World Gone Wrong, and giving a glimpse behind the broadcast scenes will be Newsnight's lead presenter Emily Maitlis and veteran Radio 4 presenter John Humphrys. Award-winning activist and journalist Caroline Criado-Perez will expose modern-day gender discrepancies in Invisible Women: Data Bias in a World Designed for Men, and one of world's most renowned scientists, Richard Dawkins will expand further on atheism in Outgrowing God, Christie Watson reflects on twenty years in nursing, and David Nott will share his extraordinary experience as a trauma surgeon in the world's most dangerous war zones, and there will be up to the minute political debate from The Times editor John Witherow and The Times and The Sunday Times journalists Danny Finkelstein, Sarah Baxter and Phillip Collins.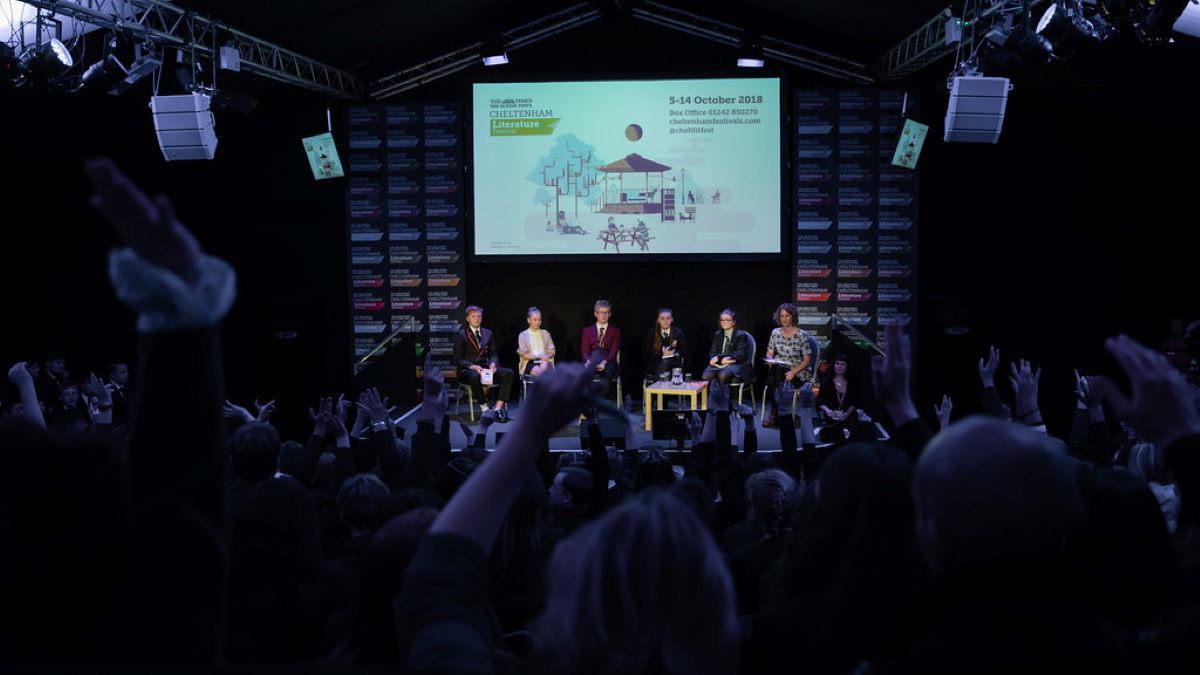 SPORT

As the World Cup kicks off in Japan, Welsh rugby legend Sam Warburton will take to the stage with his new autobiography, Open Side, cricketing hero Alastair Cook will discuss his stellar career at the crease, and endurance cyclist Emily Chappell will be reflecting upon the highs and lows of long-distance cycling.

FOOD, LIFESTYLE & ART

Queer Eye will meet Bake Off with Tan France and Nadiya Hussain discussing their upbringings and new memoirs, culinary legend Tom Kerridge will share tips on delicious, nutritious home food from his latest book Fresh Start: Eat Well Every Day, and Paul Whitehouse and Bob Mortimer on life, friendship and joys of fishing. (Mortimer & Whitehouse: Gone Fishing).

Jackie Bennett will introduce the gardens that inspired the greatest painters of history, lovers of classic fashion will be taken on a beautifully-illustrated tour through the V+A's blockbuster DIOR exhibition by curator Oriole Cullen, and The Times' Fashion Editor Anna Murphy will be explaining how not to wear black. Leading art critic Ossian Ward will give an insight into the fascinating art of the past and the Old Masters, and Aeham Ahmad will be playing the piano on stage as he shares his poignant memories of performing in the streets of war-torn Syria.

HISTORY & ANCIENT WORLD

Award-winning author, broadcaster and critic William Dalrymple will share the historical lessons learned from the brutal rise of the East India Company, Virginia Nicholson will discuss the fascinating era and experience of women in 'Women in the Sixties: 'How Was it For You?' and exploring Queen Anne's life and times will be The Favourite author Ophelia Field alongside Anne Somerset.

NATURE, TRAVEL AND ADVENTURE

BAFTA winning naturalist, writer and television presenter Steve Backshall will share his adventures into undiscovered worlds, former British Army Officer and explorer Levison Wood will whisk the Cheltenham audience through a journey of his travels through the middle east in Arabia: A Journey Through The Heart Of The Middle East, Emma Mitchell will demonstrate how nature can mend us in her book, Out of The Woods, Michael Palin will give a glimpse of life inside the world's most secretive country – North Korea, and The Sunday Times travel team, including Susan D'Arcy, will be sharing their expert knowledge.

FAMILY

The packed Family programme has more on offer than ever before including the legendary Malorie Blackman and her highly anticipated new Noughts & Crosses novel, presenter Dermot O'Leary and illustrator Nick East with the latest escapades of Toto the Ninja Cat, and some horrendously horrid fun with Francesca Simon. There will be crime capers with Guest Curator Robin Stevens, best-selling author Cressida Cowell will present a world of mythical creatures and powerful magic, there will be adventure galore with Helen Skelton and Candy Gourlay, plus more from the likes of Danny Wallace, Dougie Poynter and Konnie Huq.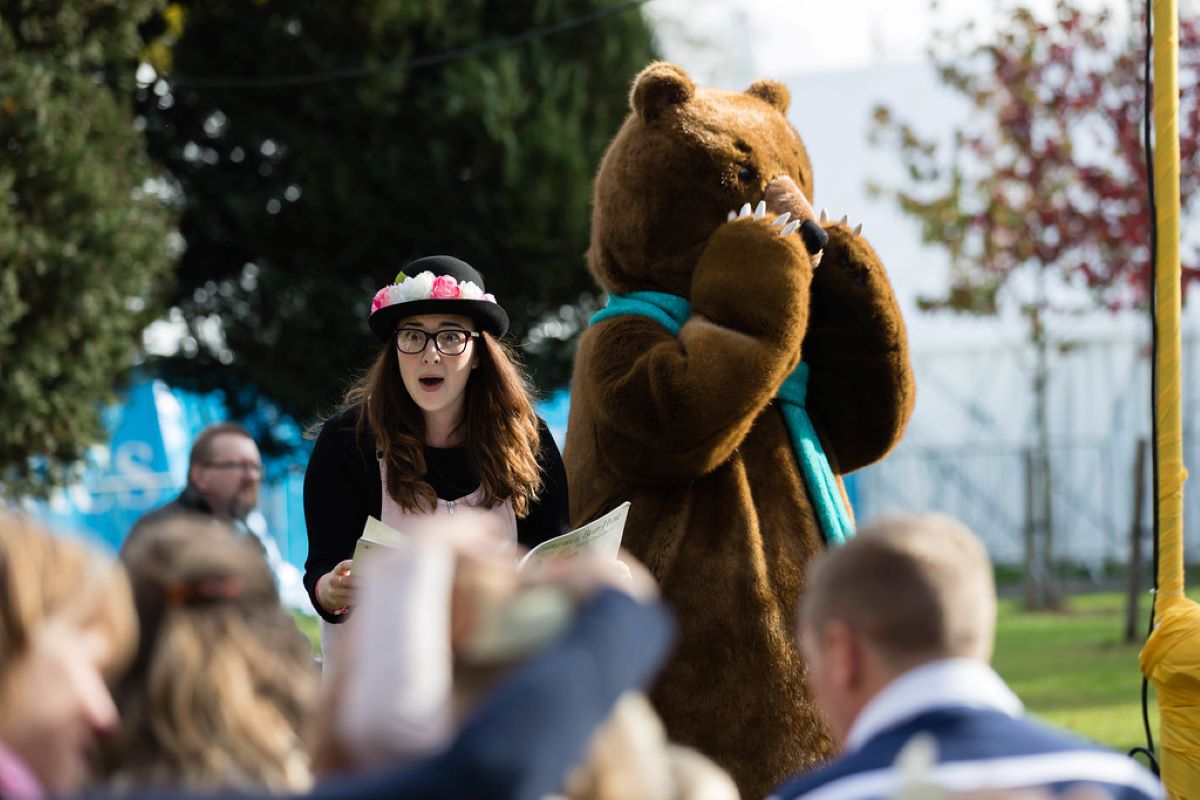 For littles ones there will be family fun with multi-award winning Oi Puppes! duo Kes Gray and Jim Field, mesmerising storytelling from Atinuke, and Elmer creator David McKee will be celebrating the 30th birthday of the much-loved patchwork elephant. Aspiring writers can take top tips from the best in the business, as well as attend workshops on everything from fairy-tale animation to detective move making, plus the Festival is hosting its first ever 'Big Family Book Quiz' to test book knowledge, creativity and nonsense know-how! And if that's not enough for YA fans Juno Dawson, Holly Bourne, Matt Abbott, Jenny Downham and Dean Atta will be taking to the Cheltenham stage.

FESTIVAL THEME AND 70 YEAR CELEBRATIONS

As part of 'Seven at Seventy', the Festival welcomes this year's Guest Curators – Max Porter; Yomi Adegoke & Elizabeth Uviebinené, Dominic Sandbrook, Tessa Hadley, Anthony Anaxagorou, Leslie Vinjamuri; and Robin Stevens – lending their unique voices and wealth of expertise to the programme, including a unique set of discussions exploring some of the key social and cultural touchpoints from the past seven decades, including the novels that have defined our times.

'Seven at Seventy' will bring the best of the best to Cheltenham with seven high profile authors reflecting on their breakout book in a special series of 'Celebrate With…' events, as well as shining a spotlight on new talent with seven major showcases of new writing.
Literature festivals around the world are also set to join the anniversary celebrations with seven leading festivals each selecting a writer to join Cheltenham's 70th programme:
• Verb Festival (Wellington, New Zealand) invites poet Chris Tse
• Ake Arts and Book Festival (Lagos, Nigeria) invites poet and journalist Wana Udobang
• Tokyo International Literature Festival (Tokyo, Japan) invites writer and artist Kanako Nishi
• Litquake (San Francisco, USA) invites novelist and essayist Esme Wang
• International Literary Festival Dublin (Dublin, Ireland) invites writer Nicole Flattery
• Toronto International Festival of Authors (Toronto, Canada) invites novelist Sarah Henstra
• FILBA (Buenos Aires, Argentina) invites Hernán Ronsino

The celebration of international literature continues with 70 global book festivals each recommending one title they would like Cheltenham audiences to add to their bookshelves to form a 'Reading the World' reading list.

In the lead up to October, the Festival will delve into its incredible archive of audio recordings, reflecting on the rich literary heritage of agenda-setting conversation through seven unique podcasts featuring clips from key events in the past seventy years. The Festival will also be building on its innovative 'Podcast-in-Residence' role, which last year was led by Mostly Lit. A new resident podcast will look behind the scenes of the Festival alongside link-ups with seven further bookish podcasts.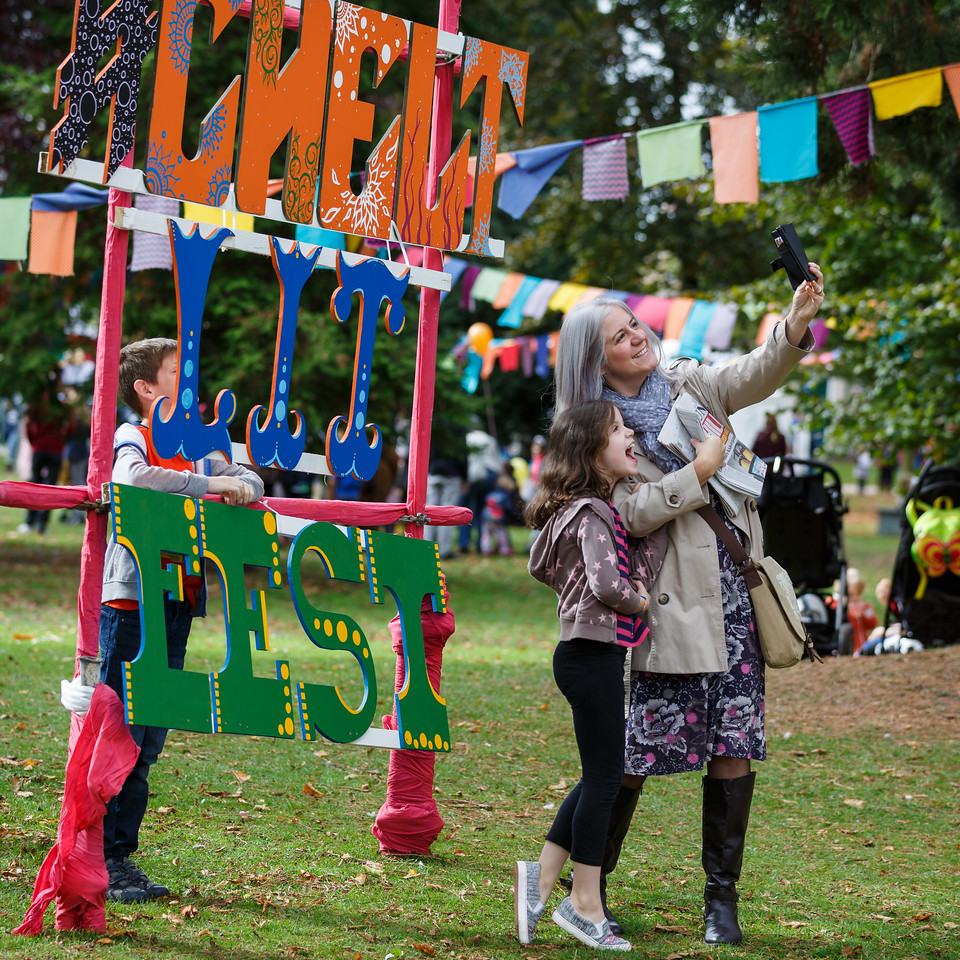 FULL PROGRAMME & BOOKING DATES FOR YOUR DIARY
The full Festival line-up will be announced on Friday 16 August here on the Visit Cheltenham Blog and on cheltenhamfestivals.com. Booking for the Literature Festival opens to Cheltenham Festivals Members at 10am on Wednesday 28 August and general booking opens at 10am on Wednesday 4 September.
Related
0 Comments