The Cheltenham Food & Drink Festival opens in just a few days folks (14th to 16th June) and the organisers are promising this will be the best year yet. With tickets already selling out for some of the most popular masterclasses we've asked the organisers to share the unmissable highlights. Grab your pen and get ready to take some notes!
Sherry & Wine Masterclasses
Fans of Jo Fattorini (the leading wine expert from Channel 5's 'The Wine Show') will want to ensure they secure a place for his two exclusive masterclasses taking place in the Beronia International Wine Theatre. Join Joe as he explores the rich history of Sherry (Saturday 1.30pm) and in the second Masterclass explores wine from China to Canada (Sat 4pm). Places are limited to just 100 people for the one-hour classes and the organisers expect them to sell out so book your tickets fast.
(Masterclasses are £8 each pp. Please note a festival entrance ticket is also be required, book online before the 8th June to pre book your discounted entry tickets).
FREE wine talks
Regardless of your favourite grape variety, wine lovers are very well catered for at this year's event with 17 free wine talks by experts taking place over the three days. At each wine talk you can expect to try between 3-5 samples of free wine.
If you like the idea of trying wines produced locally check out the Woodchester Valley Vineyard talk (3pm Friday & 11am Sunday) or the Three Choirs Vineyard talk (11am Saturday). Prosecco fans should head straight for the session called 'What's all the fizz about' (12.30pm Fri & 12.05pm Sunday). Wine talks will cover vineyards from across the world including South Africa, Croatia, New Zealand, Italy, California, France and Spain so all tastes are catered for.
(Please note, each wine talk has a maximum capacity of 100 people so plan to arrive at least 15 minutes before each event to avoid disappointment).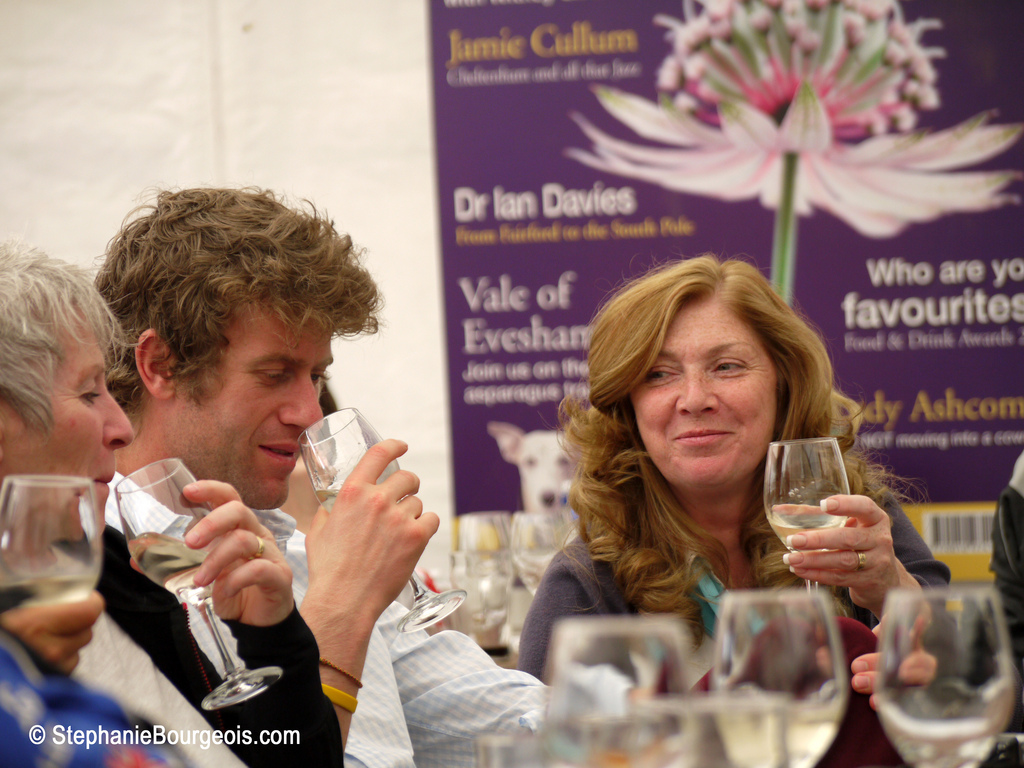 Unmissable events in the Pittville Kitchens Chef's Theatre
A number of inspiring chefs will demonstrate their creative cooking, share their passion for food and some of their culinary tips. The ones not to miss are –
• Dr Rupy Aujla an NHS GP and founder of The Doctors Kitchen, inspiring people to eat a healthier and sustainable lifestyle. He is one of the leading voices in the Culinary Medicine movement where he's educating patients, fellow medics and food lovers of the fascinating medicinal effects of eating well.
• Sasha Gill Vegan blogger (@thesashadiaries) and Oxford University medical student grew up in Singapore with its melting pot of cultures and its extraordinary food. When Sasha moved to the UK, and made the decision to turn vegan, what she missed the most was the incredible flavour of Asian cuisine and so she committed herself to creating plant-based versions of her favourite Asian dishes for everybody to try.
Other unmissable food and drink demos
Beer lovers need to check out 'A Pint Size solution to Food Waste' as featured on Ted Talks. With 44% of all bread baked in the UK going to waste the brewery, Toast Ale, brew award-winning beer from fresh, surplus bread that would otherwise have been wasted. Check out this genius idea for yourself at 3.30pm Friday.
This year many of our best local chefs will be inspiring us with incredible feasts in the Chefs Kitchen. Make sure you don't miss –
Executive Chef David Williams from Ellenborough Park (12.30pm Friday)
Cowley Manor Chef Kelman (2.30pm Friday)
Cheltenham Racecourse Head Chef and Senior Sous Chef (3.30pm Friday)
And hugely popular, The Beefy Boys, from Hereford demonstrating how to make the perfect burger! (3pm Saturday. Get there early as it will be busy!)
Brand new cheese masterclasses
New this year, due to customer demand, is a three-day programme of 11 cheese masterclasses by Heritage Cheese from London's Borough Market. They cost just £6 each per person and cater for only 30 people so they are expected to sell out fast.
Each masterclass will last approx. one hour and will include an ample tasting of cheese matched with matching wine, beer, cider or spirits whilst you listen to light hearted and fascinating stories behind the cheeses tasted.
Unmissable activities for kids – As well as checking out the live music, street theatre and traditional Punch and Judy make sure your kids get to watch The Bubbleologist who will wow and entertain with many tricks including making a Bubble explode into a ball of flames!
And last but certainly not least…
A mooch around the exhibitor marquees
Make sure you leave some time (and room in your belly!) to try out the free samples whilst browsing the delicious foods, pickles, sweets and alcoholic items from over 170 exhibitors.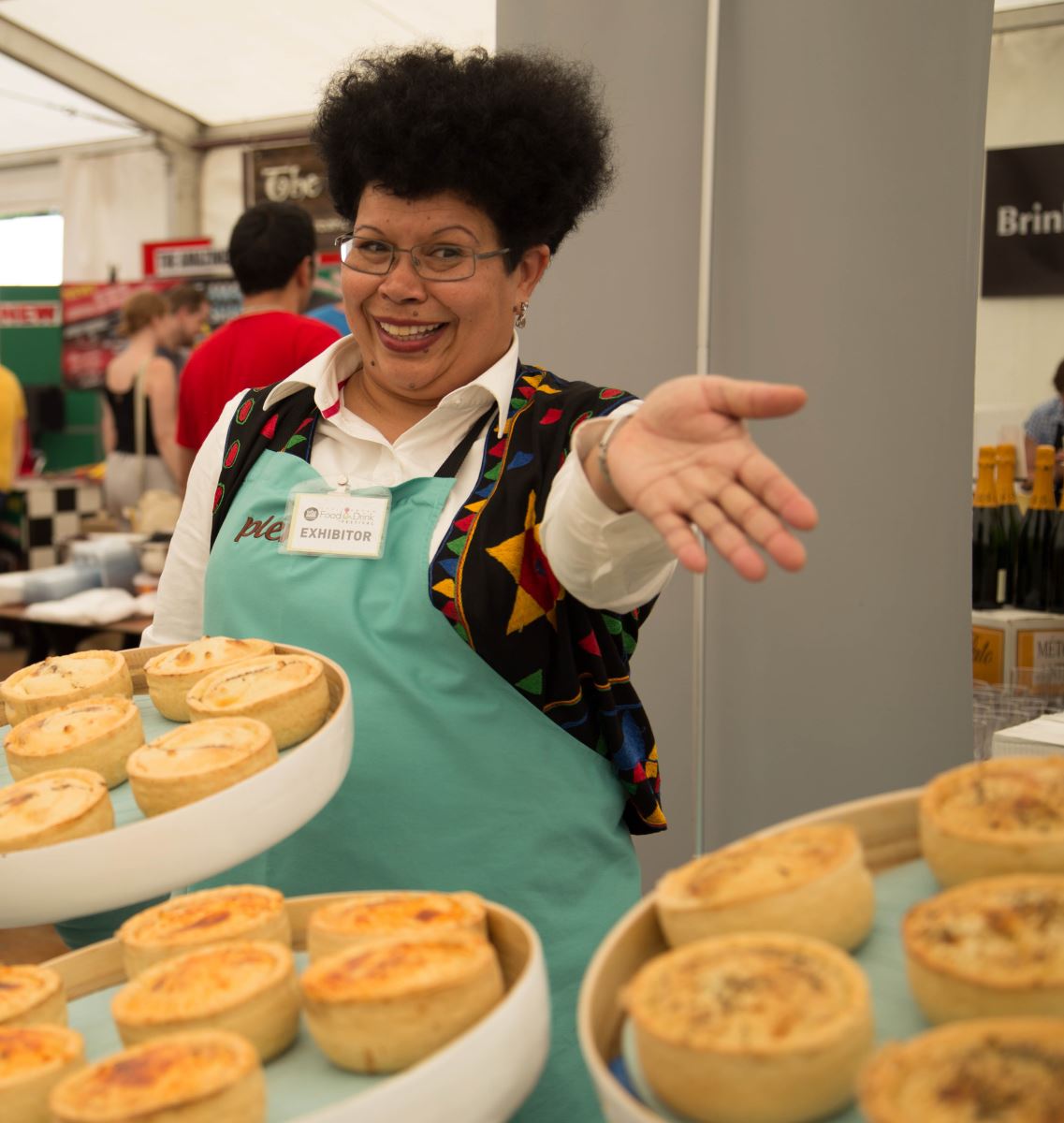 Cheltenham Food & Drink Festival details
Address - Montpellier Gardens, Montpellier Walk, Cheltenham GL50 1SD
Opening times - Friday 14th June: 12.00pm to 7.00pm, Saturday 15th June: 10.00am to 7.00pm, Sunday 16th June: 10.00am to 5.00pm.
For more information visit www.garden-events.com. Tickets are available to pre-order (until the 8th June) from just £4 to £6 for adults and £10 for a two-day ticket. Children under the age of 16 go free provided they are accompanied by a ticket purchasing adult.
We hope this guide will help you plan your time at the Cheltenham Food & Drink Festival! Let us know in the comments below which sessions you plan to attend.
Related
0 Comments