4-9 June will see the Cheltenham Science Festival return to bring all the best scientists, writers and thinkers to six remarkable days of discovery. We're ecstatic to be announcing the first-look of what's on offer for the Science Festival in Summer...
---
This year's highlights
Rick Armstrong, remembers his father Neil Armstrong's 1969 mission to the moon. Part of a series of events marking 50 years since the Apollo moon landing, including an appearance by Britain's first astronaut Helen Sharman
Bestselling author Matt Haig and CBBC's Operation Ouch presenter Dr Ronx are Guest Curators for the theme of Wellness featuring 30+ events.
The Festival's first A.I. Guest Curator AIDA presents 'Introvert Narwhals' having analysed 10 years' worth of Cheltenham Science Festival programmes.
Nobel prize-winning biologist Venki Ramakrishnan
Danielle George delivers the Royal Society Michael Faraday Lecture
Hundreds of free activities for all ages in the free-to-enter Festival village
High-profile campaigners and leading researchers will examine the evidence and shed light on the hotly-contested topic of Wellness. Bryony Gordon, Kate Humble, Claudia Hammond, Louise Minchin, Olympic coach Steve Ingham and Angry Chef Anthony Warner are joined by leading experts in sports science, medicine and mental health to reveal evidence-based life hacks and the latest research findings. And there are active events from mental health meet-ups to 'forest bathing'.
Uniquely curated events which can only be seen at Cheltenham include the International FameLab Final which will crown the world's best new science communicator; a look behind the scenes at Britain's Cyber Security agency (part of GCHQ); live demonstrations of cutting-edge sports performance tests used on elite athletes; Tim Hawking discusses his father Stephen Hawking's final book: Brief Answers To The Big Questions with a panel of physicists; Carol Vorderman commemorates 50 Years of Concorde, and for time-travellers there's an after-hours rave at the Dr Who Party.
---
Free Activities
Cheltenham Science Festival's free-to-enter Festival village in Imperial Gardens is a magnet for people of all ages to explore, discover and be inspired by science through hundreds of free hands-on activities. Over 9,000 school children will visit the Festival and bring their families back for more.
New on site this year is Apollo – an early evening Free Stage running from 6-9 June with music, comedy and turns from International FameLab finalists; there's an outdoor Cinema with free drop-in short films and ticketed feature films. The Huddle becomes the central point on site to meet, eat, hear a stimulating talk in the Very Short Introduction series, try a board game or join a science-themed book club.
The Festival continues to support talented young science communicators through FameLab and numerous university, science, technology, engineering and maths-based partners who provide free activities in the interactive zones. The Discover Zone – a place to get hands-on with the latest exciting research and technology – moves into Imperial Gardens alongside the Festival's In Association partner's EDF Energy Zone; the GCHQ CyberZone, MakerShack, GE Pavilion and Hartpury Science Hub. Two science trails celebrate the Year of the Periodic Table and the natural sciences plus events from Loughborough University, Woodland Trust, British Heart Foundation and The Chatterbox.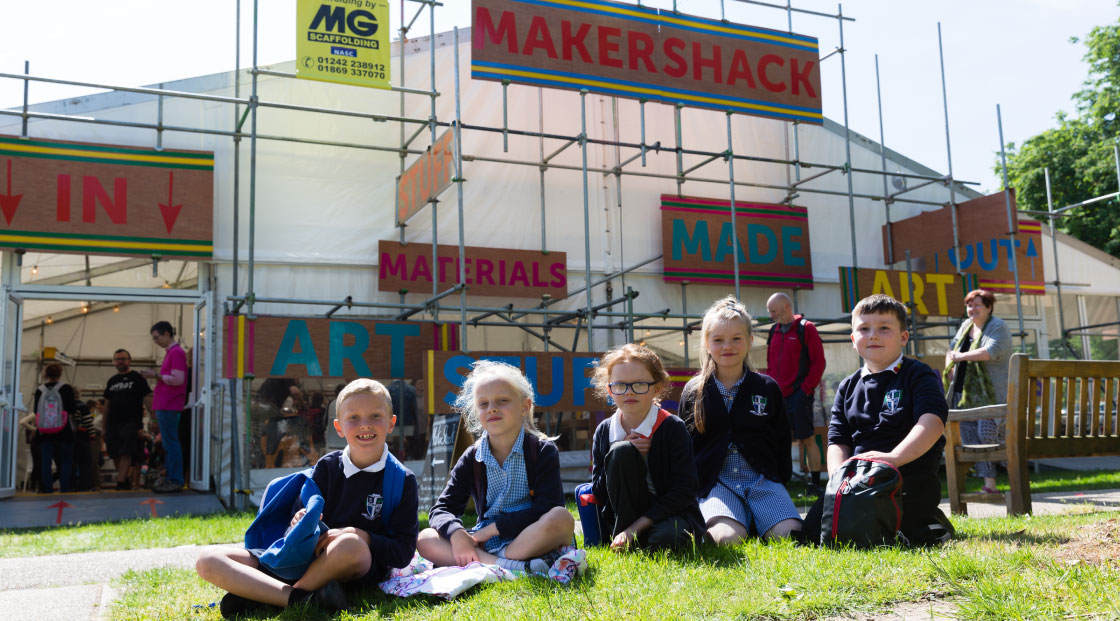 Maker Shack
Friday 7 June sees Late Night Opening for Adults in the interactive zones. For one night only will be found the 360-degree fully-immersive Chromatouch Dome and the GameLab for experimental gaming, virtual reality and old-school games consoles.
Urban Astronaut presented by Highly Sprung Performance is a street performance combining storytelling, dance and a unique travelling flying machine. It will appear in Cheltenham High Street on 7 and 8 June. And there's free Stargazing In The Gardens with the Cotswold Astronomical Society.
---
Wellness
Matt Haig discusses his latest book Notes on a Nervous Planet with Claudia Hammond and asks mental health researcher Professor Praveetha Patalay and psychologist Dr Suzi Gage if the rise in mental illness is a modern phenomenon. Champion for mental health awareness Bryony Gordon talks about low self- esteem and body image with Professor Phillippa Diedrichs from the Centre for Appearance Research. Her support group, Mental Health Mates, will have a meet up at the Festival on Sunday 9 June.
Journalist and triathlete Louise Minchin discusses Motivation with psychologists Ian Taylor and Fuschia Soiros for a recording of BBC Radio 4's All in the Mind with Claudia Hammond. Exploring the importance of Sleep, neurologist Guy Leschziner (presenter of Mysteries of Sleep on BBC Radio 4) and consultant sleep physiologist Stephanie Romiszewski offer some constructive evidence-based advice.
Presenter Greg Foot and nutrition researcher Dr Wendy Hall investigate cholesterol-lowering products; Angry Chef Anthony Warner, geneticist Giles Yeo and psychologist Angel Chater ask whether the food industry is to blame for the sharp increase in obesity; and 'Wellness star' and founder of The Gut Health clinic Megan Rossi shares evidence-based advice on super-charging your digestive health.
---
Apollo 50 Celebration & Astronomy
Celebrating 50 years since the Apollo moon landing, Rick Armstrong, son of first man on the moon Neil Armstrong, remembers the excitement of 1969 and discusses with a panel of space scientists what new space missions are on the horizon. Nick Howes details the hunt for Snoopy, the lunar module launched from Apollo 10 in Dude, Where's My Spacecraft?; the first Briton in space, Helen Sharman, shares her experiences on the MIR Space Station in 1991; and Dutch astronomer Ewine van Dishoeck is interviewed for BBC radio 4's The Life Scientific.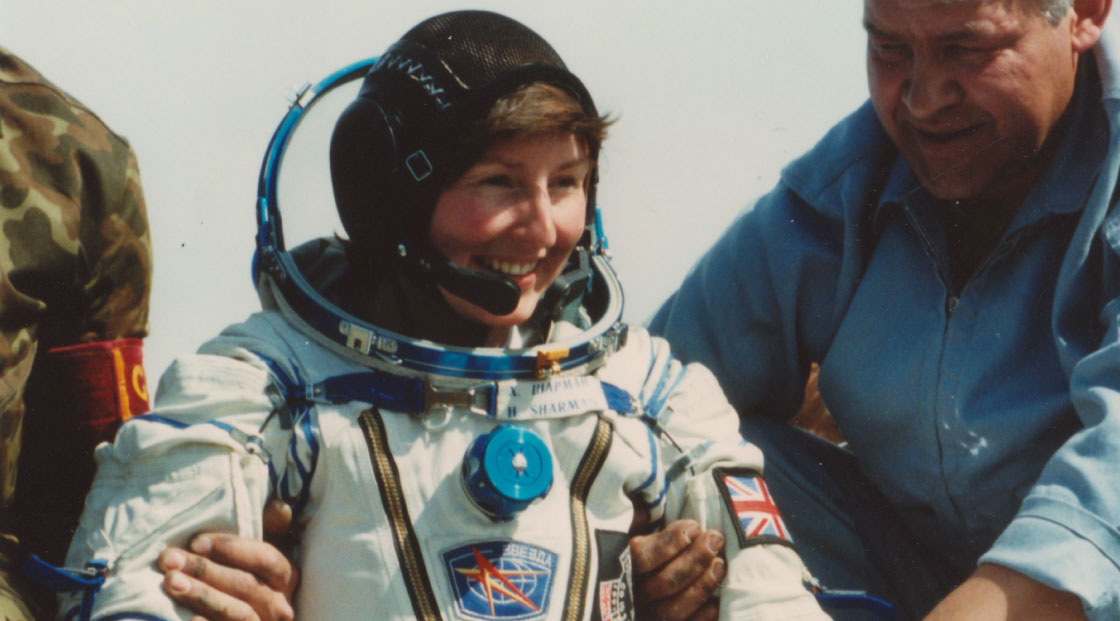 Helen Sharman
Arthur Eddington's pioneering astronomy expedition which confirmed Einstein's theory of gravity is remembered; The Bach Side of the Moon features Dallas Campbell with the Orchestra of the Age of the Enlightenment in a blend of science, music, poetry and philosophy; and Chris Lintott and Steve Pretty of The Cosmic Shambles Network blend astronomy and jazz.
---
History
Pilot Carol Vorderman celebrates 50 Years of Concorde and Alan Turing's nephew Dermot Turing explores the breaking of the Enigma code. The Festival also celebrates 50 years since the Apollo moon landing and the Periodic Table's 150th birthday.
In the bicentenary year of James Watt's death, Author Simon Winchester (Exactly) tells the stories of Watt and other unsung heroes who made pioneering advances in precision engineering. The extraordinary Victorian physicist James Clerk Maxwell who paved the way for Einstein's theory of special relativity, and astronomer Arthur Eddington, whose observations confirmed Einstein's theory of gravity are remembered.
Exploring how geology has shaped human civilisation is astrobiologist Lewis Dartnell; fossil experts Professor Mike Benton and Mark Witton share the latest findings on dinosaurs and zoologist Darren Naish tells tales of Hunting Monsters: From the Loch Ness Monster to Bigfoot.
---
Technology
The Science Festival's first ever A.I. Guest Curator AIDA has analysed 10 years' worth of Cheltenham events and suggested her own event: Introvert Narwhals for the Festival. 'AIDA' will appear on stage (played by science presenter Ashley Kent) alongside writer Sumit Paul-Choudhury, AI law expert Christopher Markou, Jukedeck's Ed Newton-Rex and her co-creator Kerry Harrison, to discuss the benefits and pitfalls of letting A.I. take the reins on creativity – plus everything there is to know about introvert narwhals, of course.
Scientists from DeepMind answer the question "What is A.I. Anyway?" and run free workshops in the CyberZone. Marcus du Sautoy examines the nature of creativity and considers whether machines might one day create art that moves us.
Ex-Microsoft luminary Dave Coplin is on a mission to inspire with his upbeat message on the future of the world of work in Rise of the Humans; Harpreet Sood discusses the future of healthcare and UCL's Professor Mark Lythgoe demonstrates live body scanning using the next generation of imaging scanners; and there is the latest on electric cars.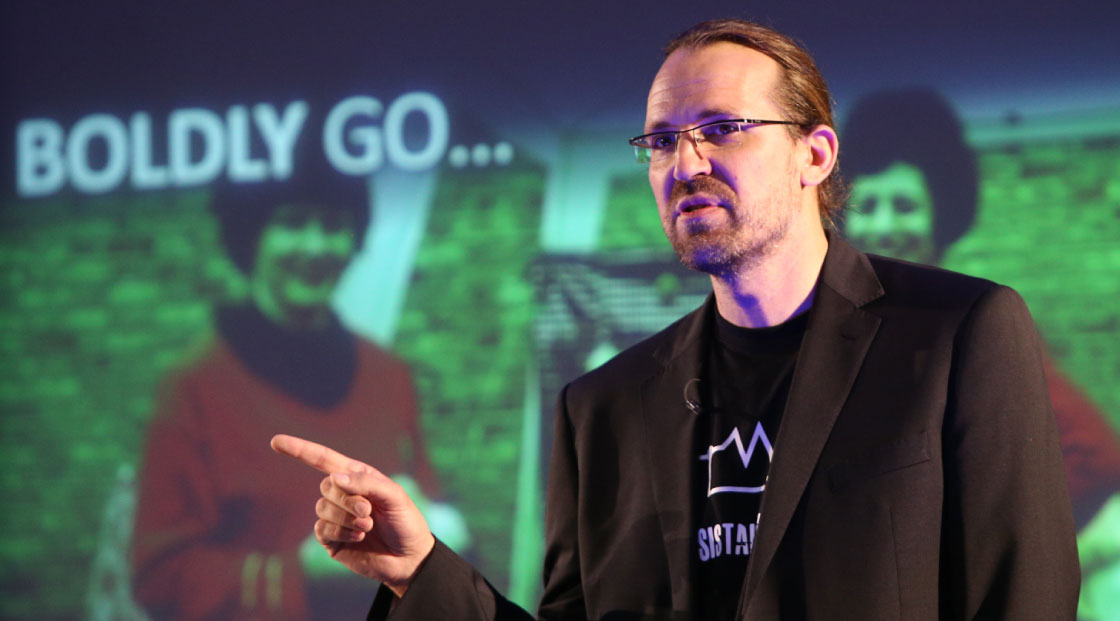 Dave Choplin
Marking 100 years of GCHQ, Technical Director for the National Cyber Security Centre Ian Levy shares his experience of the organisation's vital role and gives an insight into what it's like working on the front line; George Orwell's dystopian novel Nineteen Eighty-Four is revisted to see how frighteningly relevant it is to today's world and last year's guest curators ethical hacker FC and cyber-security expert Jessica Barker give tips on how to improve online security.
---
Nature and wildlife
Talking about the oceans are celebrated marine biologist Jon Copley and cameraman Doug Allen; oceanographer Helen Czerski; and Shark Appreciation Society founders Catalina Pimiento Hernandez and David Curnick. Wired Wild explains how technologies are changing the way animals are monitored and conserved. A panel of climate change experts, including Mark Maslin, explore current and future climate change with up to the minute visuals and demonstrations. Kate Humble joins a discussion on Forest Bathing; there's A Beginner's Guide to Foraging with naturalist John Wright and Moth-ematics is all about moths, maths, and the maths of moths.
---
Food and drink
Great British Bake Off finalist and engineer Andrew Smyth explores the connections between everyday bakes and the extraordinary engineering that helps keep astronauts alive in Bakineering In Space. Mark Miodownik and Andrea Sella sample the Science of Afternoon Tea in the elegant Orangery of the Queens Hotel then head on to discuss the Science of Beer in the company of Bath Ales, Brewing Director, Roger Ryman.
Naturalist John Wright introduces A Beginner's Guide to Foraging while Chrissie Kelly, founder of AbSent, sensory expert Barry Smith and rhinologist and surgeon Katherine Whitcroft explore how important the sense of smell is for a good quality of life and pose a quiz for your nose.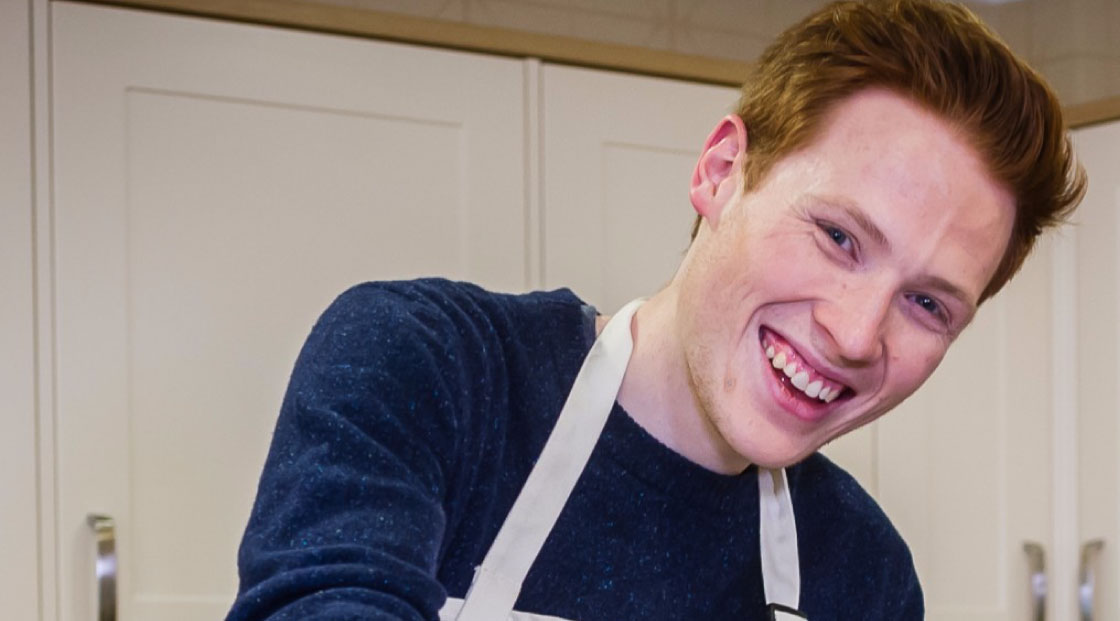 Andrew Symth
---
Business and current affairs
Economists Jagjit Chadha, Director of the National Institute of Economic and Social Research (NIESR), explores possible reasons why the productivity of the UK economy has flatlined, while Robert Joyce, Deputy Director at the Institute for Fiscal Studies and Head of the Income, Work and Welfare sector, talks about the tensions at the heart of welfare policy and the pros and cons of different systems.
Addressing global challenges, in The Secret of Eternal Growth, entrepreneur and analyst Michael Liebreich advocates pro-growth environmentalism: using new technologies to deliver economic growth without trashing the planet. In There's no Plan(et) B, Mike Berners-Lee has crunched the numbers and plotted an inspiring and entertaining course of action for tackling global challenges on this – our only – planet. Discussing the history and development of chemical weapons are warfare expert Caitriona McLeish, security and policy specialist Brett Edwards and chemical weapons expert and former White House adviser Dan Kaszeta.
---
Engineering
Professor Danielle George delivers the Royal Society Michael Faraday Lecture
Thinkering: A Solution to the Engineering Grand Challenges?; pilot Carol Vorderman, Concorde engineer Ian Smith and historian Simon Winchester celebrate 50 Years of Concorde; In the bicentenary year of James Watt's death, author Simon Winchester.
(Exactly) tells the stories of Watt and other unsung heroes who made pioneering advances in precision engineering and Dr Rebecca Chislett introduces recent advances in precision measurement and their applications.
Dallas Campbell presents Full Steam Ahead: The Future of Rail with Hyperloop team president Adam Anyszewski and superconduction engineer David Cardwell as they explore Britain's possible transport solutions of the future. And on the on the 500th anniversary of Leonardo Da Vinci's death, Martin Kemp explores the creative and scientific output of this extraordinary artist and inventor.
---
Psychology
Professor Elaine Fox talks about the power of Positivity and considers whether we can teach ourselves to be more emotionally resilient; criminal psychologist Dr Julia Shaw journeys into the darker side of the human condition; social psychologists Professor Karen Douglas and Dr Daniel Jolley consider why conspiracy theories are so compelling; and campaigners ask what makes scientific workplaces particularly susceptible to bullying. Dr Gina Rippon unpacks gender stereotypes in The Gendered Brain and Aneeta Rattan and Kris De Meyer discuss the causes and impact of Unconscious Bias.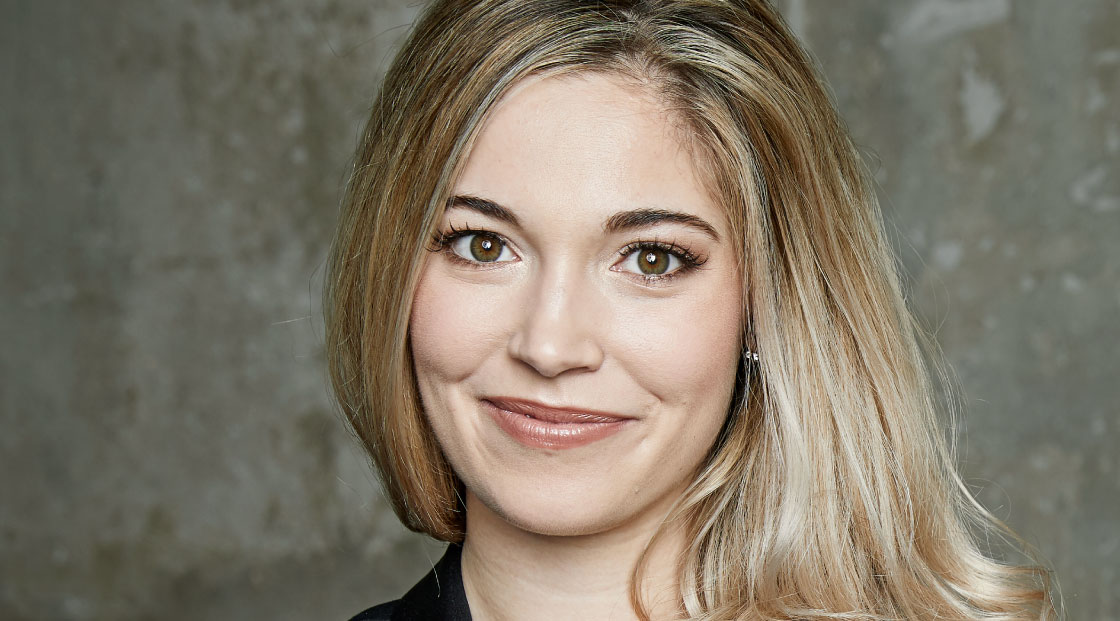 Julia Shaw
Neuroscientist Hannah Critchlow queries free will and past President of the Royal College of Psychiatrists Professor Andrew Sims asks Is Religion Good (Or Bad) For Your Health?; Timandra Harkness reveals How To Win An Argument and Ginny Smith gives tips to improve memory.
---
Biology
Nobel prize-winner Venki Ramakrishnan recounts the quest to discover the structure of the ribosome in conversation with Adam Rutherford. The Radio 4 presenter of Inside Science and The Curious Cases of Rutherford and Fry also discusses how human culture distinguishes us from the rest of the animal kingdom and explores the quirks and glitches of evolution. The Ark 2.0 imagines an apocalypse in 3019 where a group of biologists must decide which species to keep and which to leave behind.
---
Chemistry
To celebrate the 150th birthday of the Periodic Table, there's a free Chemistry Trail in the Festival village, a Cabaret of Elements promising geeky laughs aplenty and stories they never dared tell you in school and Suze Kundu celebrates fictional elements from the Mithril of Middle Earth to the Adamantine alloys of the Avengers. There's a creative evening in Cheltenham bar Bottle of Sauce building the entire periodic table from Lego with blockbuilder Ben Still before he explores the patterns and secrets that make up the periodic table and the modern day hunt for new elements in Secrets of the Periodic Table. In Superheavy, Chemistry World's Kit Chapman reveals lost stories from Cold War rivalries that helped build the periodic table and explains why elements made in the laboratory could redefine the field of chemistry irreversibly. We hear from chemical weapons experts and unorthodox chemist Lee Cronin as he attempts to create artificial life.
---
Physics
Stephen Hawking's son Tim is joined by Jim Al-Khalili, Maggie Aderin-Pocock, Marika Taylor and Dallas Campbell to discuss Stephen Hawking's Brief Answers To The Big Questions; Andrew Pontzen discusses the latest discoveries on Black Holes with experts Marika Taylor, David Rosario and Nial Tanvir; and Ben Still builds Pentaquarks: The Universal Building Blocks from LEGO.
---
Variety and comedy
Manchester's finest tech comedy duo Foxdog Studios bring their sold-out Edinburgh Fringe show Robot Chef to Cheltenham. The Cosmic Shambles Network present a blend of astronomy and jazz in Chris Lintott and Steve Pretty's Universe (Of Music) and also Signals - a comedy set in the creaky control room of a remote radio telescope as two astrophysicists search for alien life. Other light-hearted events include Suze Kundu on Fictional Elements, Karl Byrne on the Science of Dr Who followed by a Dr Who Party; Humble Pi: A Comedy Of Maths Errors with Matt Parker; and the annual popular Science Variety Night and Overambitious Demo Challenge.
---
Family Events
Primary school-aged children will find plenty of gross-out fun to delight them in Fartology and the science of Roald Dahl. And favourite children's TV presenters Dr Ronx, Steve Mould, Stefan Gates, Mark Thompson and Jon Chase will be on hand to entertain with the wonders of everyday science. Shows include how to prepare for a Mission to Mars; the science of light and sound; and Science You Can Eat, while there are workshops on acoustics, fossils and forensics and an astronaut boot camp.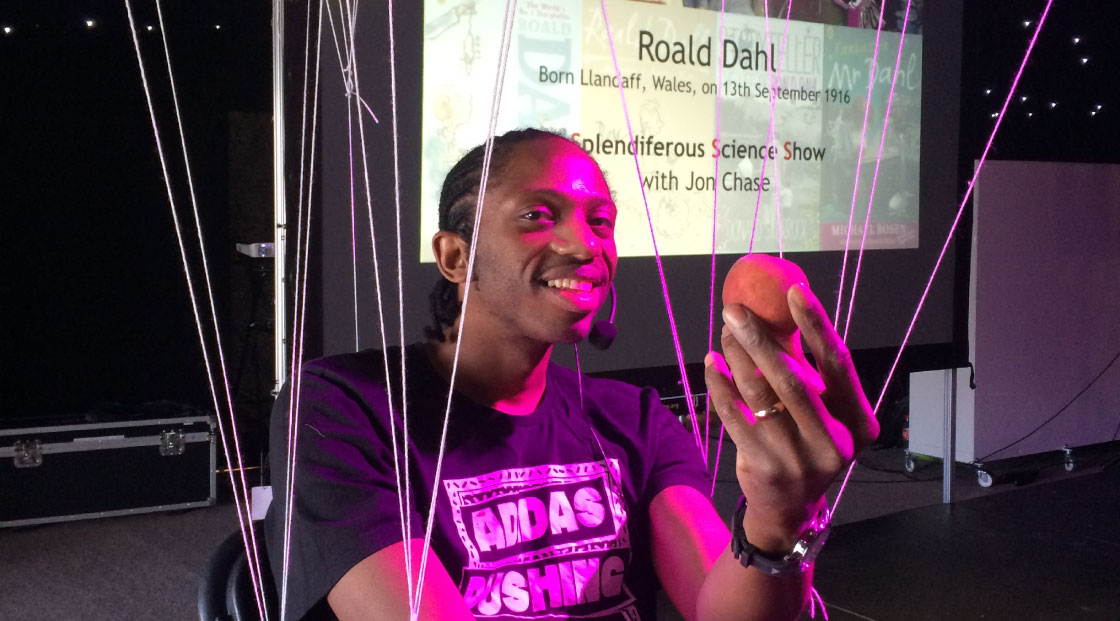 Jon Chase
For older children and young teens, there are shows on heavy metal marine biology; the Magical Maths of Technology and a CPR workshop with Dr Ronx. Some events in the adult programme are also suitable for this age-group including Apollo 50: A Celebration with Rick Armstrong, son of the first man on the moon Neil Armstrong; Dude, Where's My Spacecraft?; on the hunt for Snoopy, the lunar module launched from Apollo 10; and an appearance from Britain's first astronaut Helen Sharman.
---
Tickets
4-9 June 2019
#cheltscifest
www.cheltenhamfestivals.com/science
• Members' Priority Booking is from 10am, Wednesday 17 April 2019
• General Booking open 10am, Wednesday 24 April 2019
Related
0 Comments