As Sudeley Castle prepares to host its annual jousting weekend next month, the castle is now launching a search for two youngsters to be the castle's official junior knights for 2019.
Steeped in history and attracting tens of thousands of visitors each year, Sudeley Castle is the hidden gem of the Cotswolds. But what every castle needs is a knight, and so now the team at the castle are inviting youngsters to enter a competition to take up the important role.
---
The two winners will each receive a 12 month family membership to Sudeley Castle and will be invited as special guests to meet real knights at the castle's joust weekend on May 11 and 12, as well as being invited to join the Castle's summer knight school for a day in August.
The junior knights will also get to meet, and be trained by, Sudeley Castle's new storyteller in residence, The Paladin; a female knight who introduces junior squires to the rules of chivalry, heraldry, horse care and jousting through a series of exciting stories being offered at castle events this year.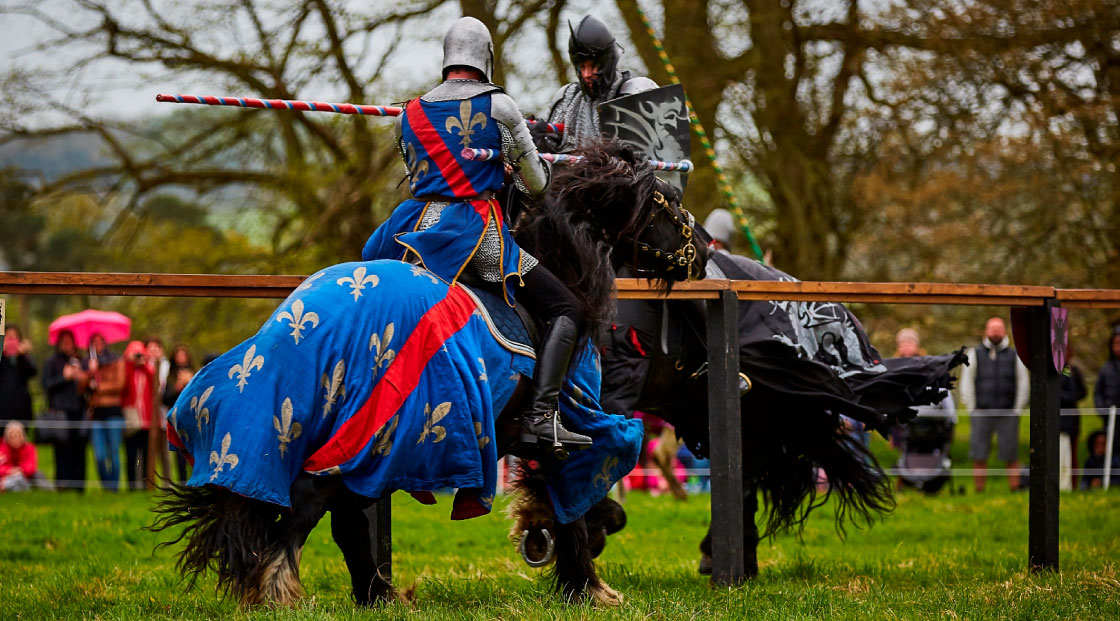 ---
Sudeley Castle's general manager, Wendy Walton, said: "Sudeley Castle has so much to offer, from beautiful gardens, a fantastic fun fort, adventure playground, a pheasantry and a fascinating exhibition of the castle's history. But what we don't have is a knight, so now we are hoping to recruit two junior knights to take up the most important role at the castle."
She added: "Despite being a very old castle, we are modern in our outlook, and so we are very much hoping that as many girls as boys will enter our competition to be in with a chance of becoming our official knights for the 2019 season."
---
To enter the competition, would-be knights should ask their parents to post on the Sudeley Castle Facebook page saying why they should win, or strike their best knight pose (with or without costume!) and share their photo on the Sudeley Castle Facebook page. The competition is open to children aged between four and 11 years old and the closing date is bank holiday Monday, April 22nd 2019.
Sudeley Castle's new storyteller, The Paladin, will entertain young visitors to the castle at various events this year. In the sumptuous Knights' Pavilion, the Paladin will tell tales of swords and chivalry featuring legends of King Arthur and the Knights of the Round Table plus magical stories from the Arabian nights.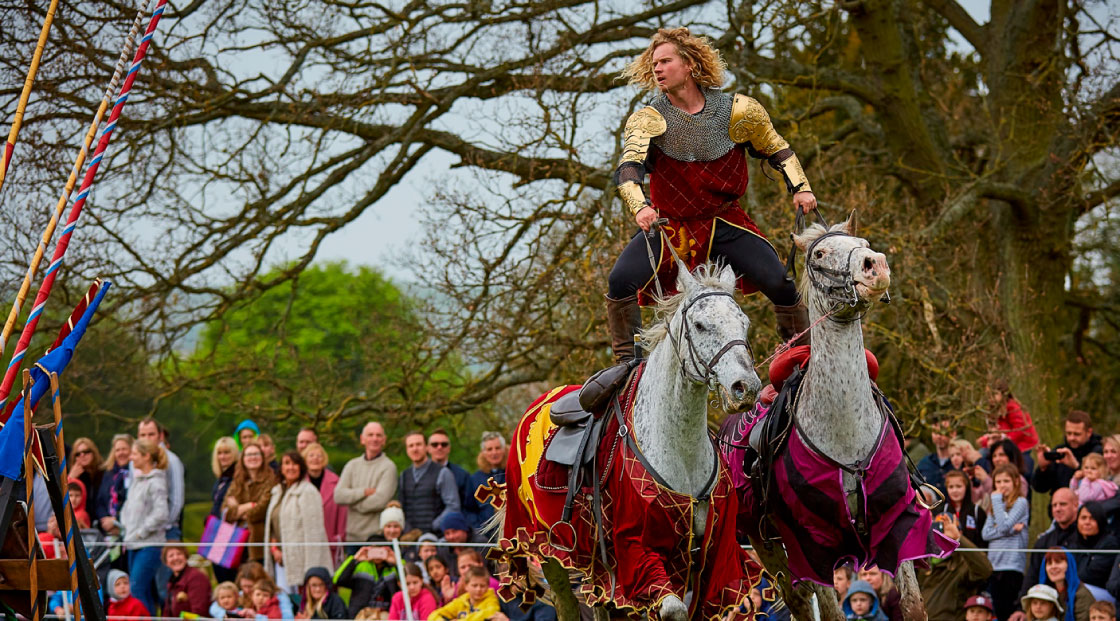 ---
Visitors will be able to see the Paladin on the weekend of May 11 and 12 at Sudeley's joust weekend. Visitors can see The Knights of Royal England demonstrate epic joust tournaments. With two dramatic shows per day (11.30am and 2.30pm), be prepared for spectacular action, stunts, fights and galloping horses. The joust is included with general castle admission.
Chloë, who also appears as Chloë of the Midnight Storytellers, said: "I'm honoured and delighted to become official storyteller in residence for Sudeley Castle and to help Sudeley Castle in its quest to find two new junior knights for 2019."
She added: "Sudeley Castle is my favourite place to go in the Cotswolds and it inspires my storytelling. I love giving performances among the beautiful trees and gardens. It's a magical, peaceful place – brimming with amazing history at every turn. I look forward to welcoming old friends and new audiences in 2019. This appointment helps me continue my life's work: to boldly take performance storytelling where it's never gone before."
---
As well as storytelling, Chloë knows how to ride a horse, wield a sword and get out of chain mail – and she once worked as ground crew for a jousting show team!
For 21 years Chloë lived near Winchcombe in the Cotswold countryside, only moving to Cheltenham in 2017. With hospital treatment taking up much of 2018, she's celebrating her return to the work she loves – and preparing for the 20th anniversary of Midnight Storytellers in November 2019.
Related
0 Comments