Imagine the ultimate off-road driving experience complete with twists and turns that really put you and the car through its paces. Imagining it? Well that's exactly what you can actually experience at the Land Rover Experience (LRE) on the Eastnor Estate. Definitely one to strike off the bucket list, this has appeal for anyone from self-confessed petrol-heads right through to families, just 45 minutes from Cheltenham! We caught up with Deputy Venue Manager Jo Davies to talk to her about LRE.
---
Let's start at the beginning; give us an overview of the experience.
LRE is an off-road driving experience from 1 hour up to three days. It takes place on the Eastnor Estate, taking in all kinds of terrain. The beauty of LRE is it's not just for the car enthusiast; driving off road is great fun and anyone can take part – as long as they have a valid driving license. The experience comes in a variety of packages from a 1 hour taster drive to an advanced off road day and even a 3 day expedition course, and Drive Experiences start from £129.
What is your favourite part of the course?
This is a tricky question as there are so many. The woodland tracks are great as it doesn't matter what time of year you come - they always deliver great driving conditions. I also like our activity area where we host groups; it's great to use our tipi facilities for a quirky meeting room and then drive a car over obstacles that get it teetering on 2 wheels!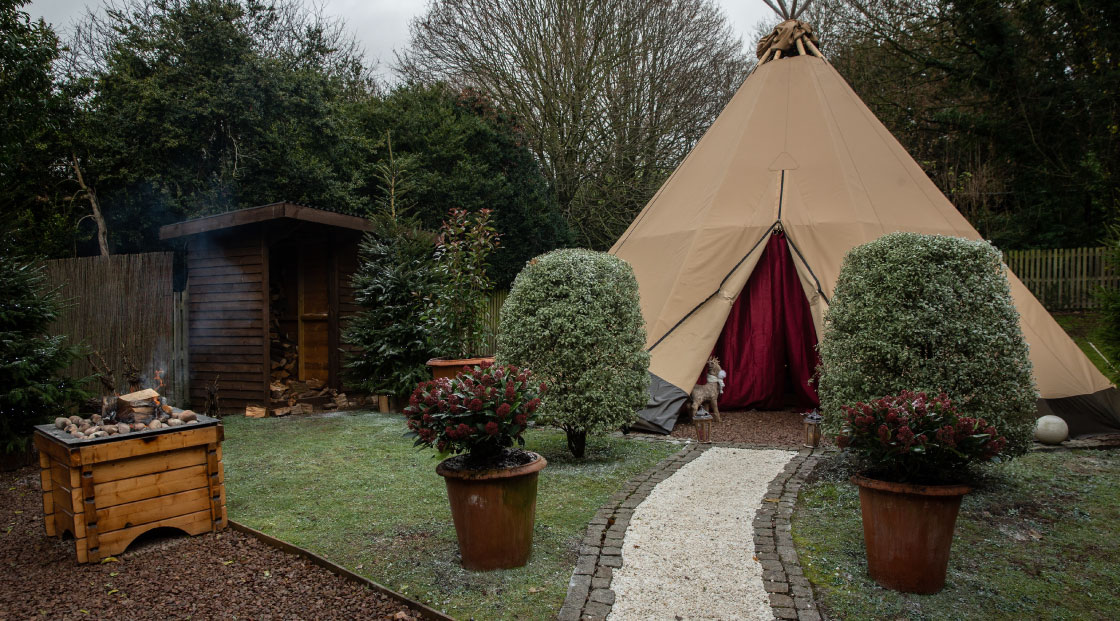 What might we be surprised to know?
We have the full range of Land Rover models – all high spec with all the gadgets - but our vehicles have not been modified for the off road terrain they conquer each day; they are the same as you'd drive away from any Retailer forecourt. Eastnor is unique in what it delivers – over 66 miles of off road tracks to explore, in area of outstanding natural beauty with the foothills of the Malverns. The estate is home to wildlife such as deer, pheasants and buzzards which are regularly seen by our visitors during their drive.
Cheltenham is a great town with lots on offer including the races, shopping and dining but there are not many places where you can also add a Land Rover Experience to your visit – you can't visit go somewhere else and say you took a £80,000 Range Rover Vogue off road!
Where can we book?
You can book online - either a dated experience or as a gift voucher with a 12 month validity. Or you can call the centre direct on 01531 638777 to speak with one of the reception team.
Is there an age limit?
All drivers must be over 18 years old and have held a full driving license for a minimum of 12 months, with no more than 6 current penalty points in order to be insured on our vehicles.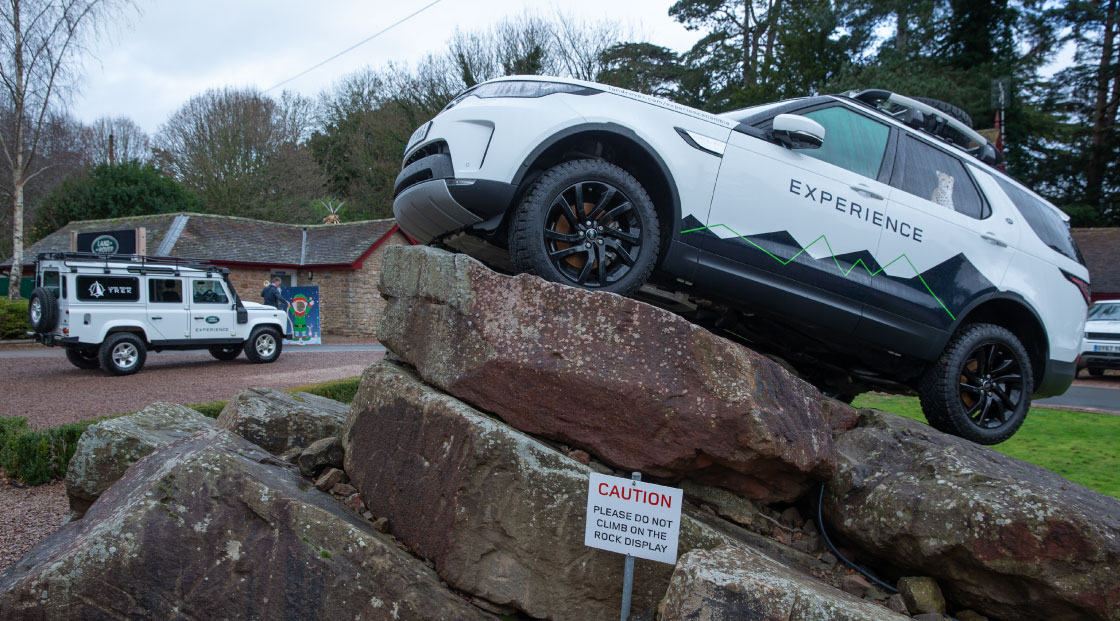 So you're working at LRE; we want to know about you…
After graduating from the University of Brighton with a BA Hons in Hospitality Management I worked for a number of hotel chains in various roles. I moved to Herefordshire in 2004 and stayed in hotels, but I really wanted to get into Event Management. I stumbled across LRE and joined the team as event coordinator on a 9 month maternity leave contract in 2006; I have worked in a number of roles over the years and am now part of the management team who run the venue. It's a great venue, with a fantastic team. Each day varies from one to the other and the customers that walk in every morning always leave happy and excited over what they have accomplished during their tie with us.
---
We can't let you off that lightly. Now we want to know about your Cheltenham hotspots!
---
You're staying in Cheltenham and heading up to JLRE for an afternoon of excitement. How would you start your day? What would you be doing?
Brunch at one of Cheltenham's many street side café's, Brasserie Blanc is nice, particularly in summer as you can sit outside and watch to bustle of the cosmopolitan town go by or one of the many around town. Followed by a trip on the GWSR (Gloucestershire, Warwickshire Steam Railway which is an experience worth doing. Before heading to LRE of course!
What are your top five visitor must-sees in Cheltenham? Things to do / places to see?
Cheltenham Food & Drink Festival is a must. Cheltenham races is always a really good entertaining event. An evening at the Everyman theatre followed by drinks in Montpellier is great during the winter. During the summer months I'd highly recommend a walk up to the top of Cleeve Hill where you can see the most amazing views followed by a drink at the Rising Sun pub. Christmas is a great time of year in Cheltenham, the markets are really interesting to look around on the Promenade.

In your opinion, when is the best time to visit Cheltenham?
Spring is probably one of the best times to visit Cheltenham, the weather is usually good and the plants and tree are amazing that time of year in town, not to mention the numerous manicured gardens around Cheltenham. Perfect for an afternoon drink sat outside in the Imperial Garden.
Related
0 Comments