Climbing the few steps into L'Artisan and you step into a wonderful, authentically French restaurant. Gorgeous colours, fabulous art on the walls, together with beautifully dressed tables give this restaurant a truly South of France feel. I met with Yves and Elisabeth, the husband and wife team who eat, breathe and sleep this restaurant to ensure every customer gets the very best they can offer. We sat upstairs in the private dining room, which can by the way be booked for private celebrations, meetings and conferences.
One of the things I love about interviewing independent restaurant owners is the total passion and commitment they have for the food that they cook and the experience that their customers have; Yves and Elizabeth are a perfect example of this. Our conversation started with their decision to choose Cheltenham as home for their family. Having worked in Paris for many years and before running a very successful restaurant in Thorpe Satchville from 2005 they were thinking about a move; they visited Cheltenham for pleasure and fell in love with it, feeling that it was akin to their home in Provence. They are very proud of their children and their daughter is a Doctor of Bio Genome and their son is working in Geneva as an International Commodities Trader, with both Yves and Elisabeth loving living in Cheltenham and having their children to visit.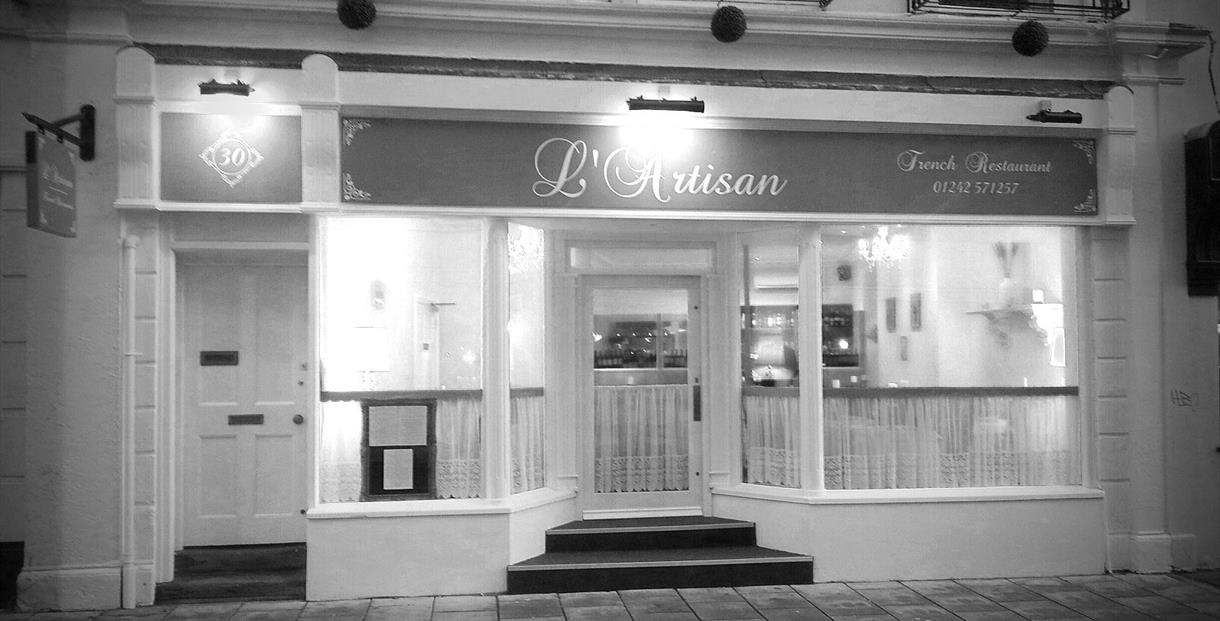 When we discussed how and when Yves decided to be a chef, he revealed that he had always loved to cook. He was born in a small village in the Alps and is one of five children. They had a big garden and always grew all their own vegetables and from a young age Yves loved to help his mum in the kitchen. Later on, the family moved to the South of France to Provence and Yves' mum went out to work so Yves took on more of the cooking, before at 15 he told his parents that he wanted to work in the catering industry. They did their best to dissuade him, citing the long hours and the way it impacts lives but Yves was adamant and later on went to Grenoble to Catering School then on to Toulouse to further his catering qualifications, which is where he met Elisabeth.
After qualifying, Yves worked in many top-class restaurants, including working with an excellent vegetarian-only chef in Normandy from whom he learnt a lot. Yves' style of cooking is to get as much flavour into his cooking as he can - he loves the strong flavours of garlic and rosemary but also all the subtle flavours from many other herbs and spices. Yves loves to use butter and cream and he is also a firm follower of the slow cook method to set the base line for some of his dishes.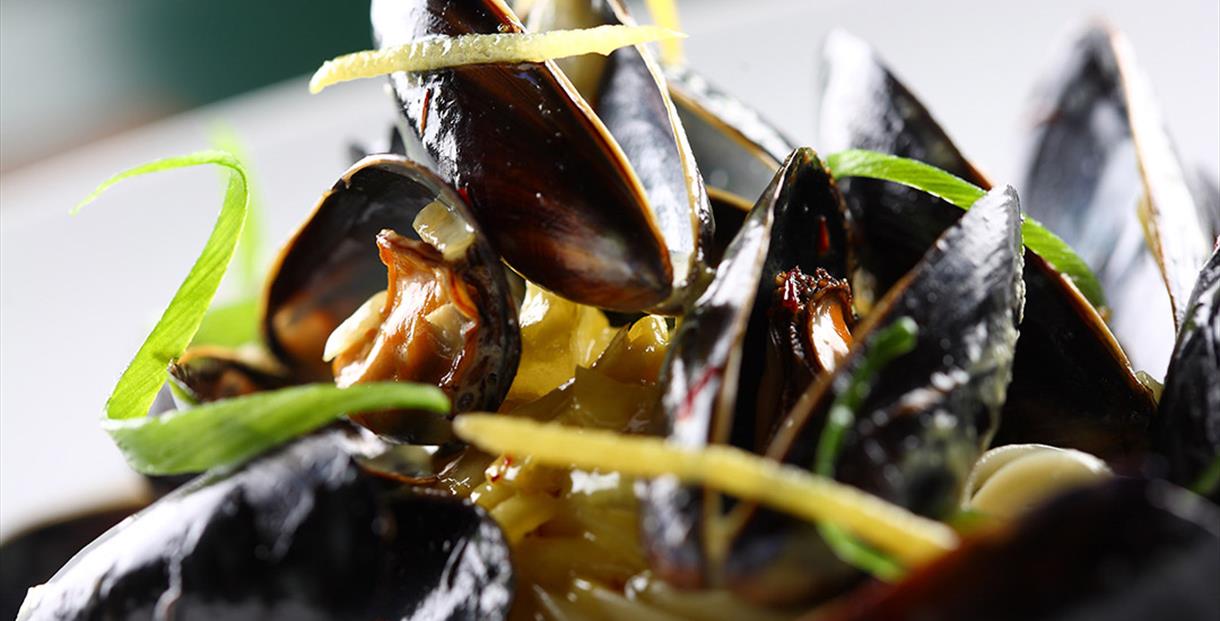 As a chef, he says he has been influenced by many other professionals and cooks over the years and one of his key mantras is to buy local. Both he and Elisabeth spend a lot of time sourcing suppliers of produce for the restaurant and they are really supportive when they find a good one. Currently one of the challenges is to find locally produced rabbit and snails as they would like these to be on the menu,
With a team of three in the Kitchen, everything is produced in-house from the bread upwards and Yves is constantly evolving and adding new flavours and styles to the menu. Elisabeth is always researching new styles of cooking and new ingredients for them to discuss and maybe trial and add into their own unique style. Yves says proudly that Elisabeth has impeccable taste and intuitively knows what will work and where things need to be tweaked. The Umami taste is something that Yves strives for in all his starters and mains - umami is reputed to be the mythical fifth taste of glutamates and nucleotides and is additional to the four basic flavours we can taste of Salt, Sugar, Sour and Sweet.
Both Yves and Elisabeth are passionate about collaboration and are really keen to collaborate more with the wonderful independent restaurants in Cheltenham as they feel we are in the midst of something brilliant. Now all that remains is to eat there again soon! To really put the flavours to the test.
L'Artisan is an authentic French restaurant in the centre of Cheltenham and is just one of our fantastic independent restaurants.
Related
0 Comments