Brewerism are experts in all things beer, breweries & tours, but unlike your bog standard tours; they put together trips that include mulitple local breweries and multiple tastings! Yippee! For the beer lover in your life, why not consider a Brewerism gift voucher; part of our Cheltenham Christmas Gift Guide...
---
Brewerism Gift Voucher: £40
If you're shopping for a beer lover or for someone who loves to go out and try new things, then we have the perfect gift idea for you! Brewerism Brewery Tours offers guided 'adventures in beer' around the Southwest, from Cheltenham and the Cotswolds to Bristol and Cardiff.
These beery walking tours feature fantastic independent microbreweries and pubs, giving guests the chance to tour the brewhouses and pub cellars, sample a wide range of ales and learn about one of the UK's oldest industry's from the passionate people working in the industry today.
A gift voucher for a Brewerism tour makes an excellent gift for anyone who already loves, or would like to explore, beer tasting. Every tour is guided by a friendly, professional beer guru who leads the group in tasting a variety of different beer styles at three or four different venues during the afternoon. Guests will visit at least one microbrewery and learn about the brewing process, as well as the differences between keg beer and the unique British tradition of cask ale. In addition to all the beer samples, guests will enjoy a snack during the tour, such as a selection of locally sourced cheeses or canapés paired with inventive ales. The all-inclusive format means that guests can simply relax and enjoy their afternoon out with a small intimate group, soaking up fun beery facts (and the beer itself, of course!).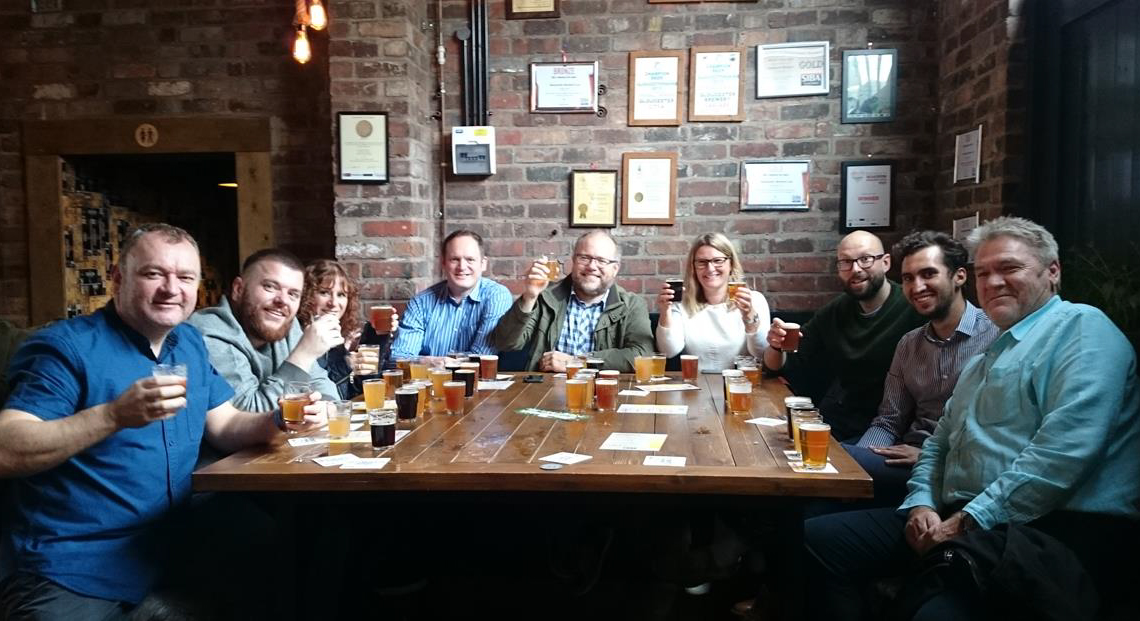 A guided beer tour gives guests the inside scoop on the best places to find a great pint of locally produced ale or lager. Hidden gems, out-of-the-way bottle shops, low key taprooms in industrial estates – Brewerism guides know where to discover fantastic watering holes where the shrewd locals drink. Some of the tiny local breweries are not typically open to the public but guests gain exclusive access via Brewerism's tours.
Give your friends and loved ones the gift of an adventure in beer – a fun day out that is consistently rated a five star experience by beer novices and afficionados alike. Brewerism gift vouchers cost £40 (per person), are valid for a full year, and recipients can book on to any public tour in Cheltenham (available year round), Bristol and Cardiff (available spring-autumn). You can even select a lovely voucher, gift wrapped for Christmas to make a great stocking stuffer or present to place under the tree.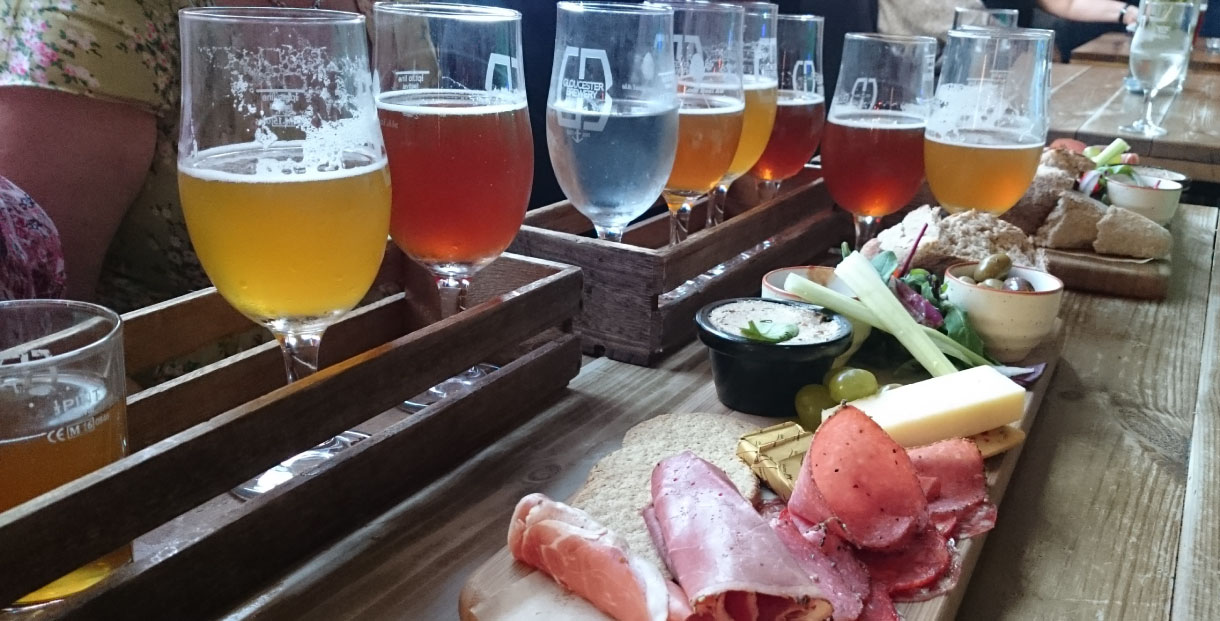 ---
Buy a voucher
Gift Vouchers can be purchased from the Brewerism Website here...
Related
0 Comments