The Bacon Theatre, located at Dean Close School in Cheltenham, is a prestigious, well-appointed theatre in its own right, despite being connected to an educational facility. It isn't just school plays and proud 'mum moments', but in fact is a destination theatre for music, plays and performances all year round. The coming months will see everything from a festive Panto of Snow White, to tribute acts for Led Zeppelin and The Bee Gee's, as well as cinema experiences, and even a performance of Giselle by the Vienna Festival Ballet. Its programme is diverse, its location is brilliantly accessible and its tickets are great value - what more could you ask for?
On Friday, we found ourselves at Rock 'n' Roll Dreams Came True by Studio 63 - a tribute to Meat Loaf. When it comes to tribute acts and music-based performances, you're never quite sure what to expect. Will they live up to your fond memories of greatness or leave your hopes dashed in a car crash of poor acoustics and lasklustre performance?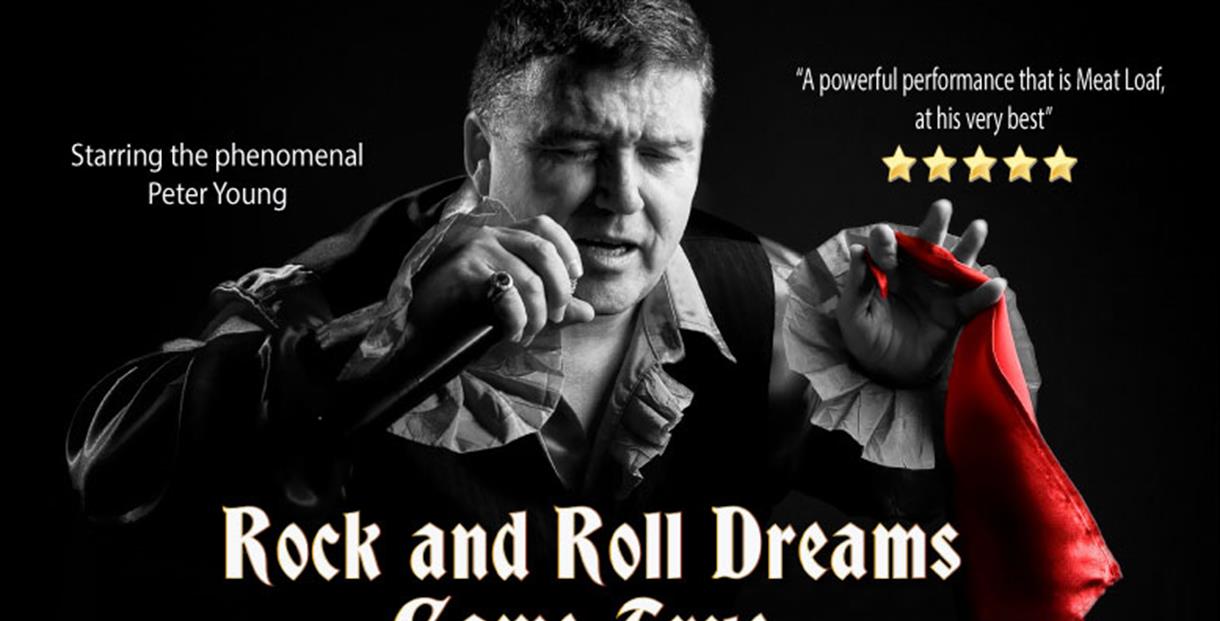 Rock 'n' Roll Dreams Came True is a brilliant tribute show. The energy and passion of the whole cast is immense and all are enthusiastic and very talented. We absolutely loved the dancers and the lead guitarist really lived and breathed the show. It does all the well known Meat Loaf songs, the musicians are great and it was bang on timing wise so we quickly found ourselves singing along. There is only one Meat Loaf and performer Peter Young is not him, but he does a damn good job of capturing the Meat Loaf essence. This show is a really great night out for anyone and if you, like us, were raised on Meat Loaf, it's a great night of music and worth every minute and penny spent. The Bacon Theatre Cheltenham is intimate and a good fun venue, providing the perfect backdrop for the performance.
The show is in its third year and Studio63 Productions currently has three other Shows running - Masters of the Scene which is Abba the show, Alice in Wonderland which is a Children's Panto and The Snow Queen new for 2019. The show's cast include:
Peter Young from Blackpool as Meat Loaf, who does a great job and even looks the part with the wig!
The Lead Female is Emma Parker from Manchester who radiates her passion for Meat Loaf from start to finish.
The Lead Guitarist is Dan Maylott also from Manchester, who really really knows how to use the stage and engage the audience.
Piano – doing a great impression of Jim Steinman is Mike Corfield, Bolton
Drums – Dan Miller, Chesterfield didn't miss a beat
Bass Guitar – Tom Ashton. Chesterfield. A true rocker
For those disappointed to have missed the show, there are a further 14 tour dates all over the country. Find out where and when here...
In the meantime, this show was definitely made by the Bacon Theatre which is hosting lots more shows in the coming months. Keep an eye on our Bacon Theatre What's On page for the latest dates, and book tickets to all the shows here...
Related
0 Comments