Just in time for Christmas shopping in Cheltenham; the much-anticipated John Lewis & Partners' store will open its doors for the first time to the public on 18th October 2018. Arriving in the former site of The Beechwood Arcade, with a gorgeous new facade, the £23 million flagship will see a John Lewis standalone store in the town for the first time, with a number of new departments that can't be found in any other John Lewis outlet! The development, stretching from the High Street to Albion Street, spans 115,000 sq ft and is set to be Cheltenham's largest stores.
Shoppers will be able to get their hands on over £6million pounds worth of merchandise on opening day ranging from electrical goods, home, beauty and fashion from all the major big brands including Madewell, Ted Baker, Polo Ralph Lauren and of course John Lewis' iconic own labels. With spacious areas dedicated to a restaurant, toilets, baby changing areas and a Huffkins Tea Room; John Lewis has complete confidence that this will transform the shopping facility to a welcoming space for customers and over 300 members of staff.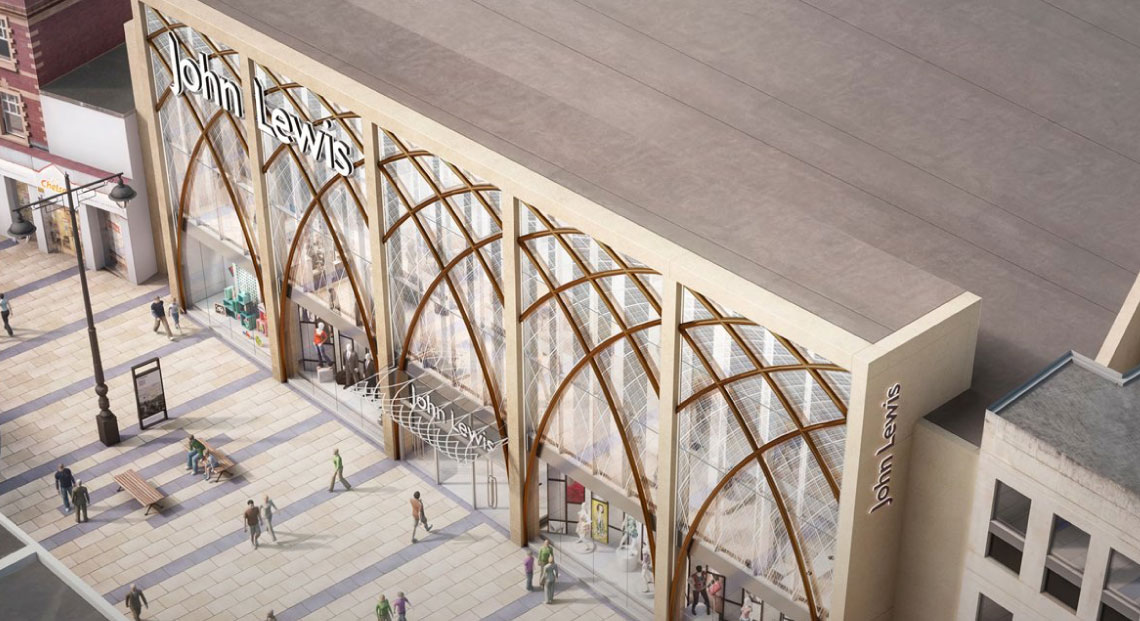 Martin Bundy, Branch Manager said: "I'm very excited. It's a wonderful transformation and this will be a modern department store."
The store will also play host to a featured style studio that offers one-on-one consultations, fashion talks, workshops and personal stylists amongst the womenswear and menswear fashion departments, with a 9,000 sq ft beauty hall at the front of the shop offering 18 counters presenting many well-known beauty lines such as Dior, Chanel and Charlotte Tilbury.
Much of the former Beechwood Arcade has been remodelled with modern lighting, clean white fixtures and natural sunlight spaces; although some locals may recognise certain features of old such as the escalators linking the first two floors. Managers believe that the stores' unique mix of bespoke facilities and offerings will prove a successful venture for High Street shopping for many years to come in Cheltenham, competing against the ease of online shopping.
Cheltenham's newest shopping addition will be the 51st shop to join the John Lewis estate and the first department store in the country to feature signage of the re-branded 'John Lewis & Partners' name.
The new store has reportedly used over 90,000 metres of cable – more than sixteen times the length of the Gold Cup race at Cheltenham Racecourse which is a pretty impressive figure; we can't wait to take a step inside for an extensive shopping spree... race you to the checkouts!
Related
0 Comments