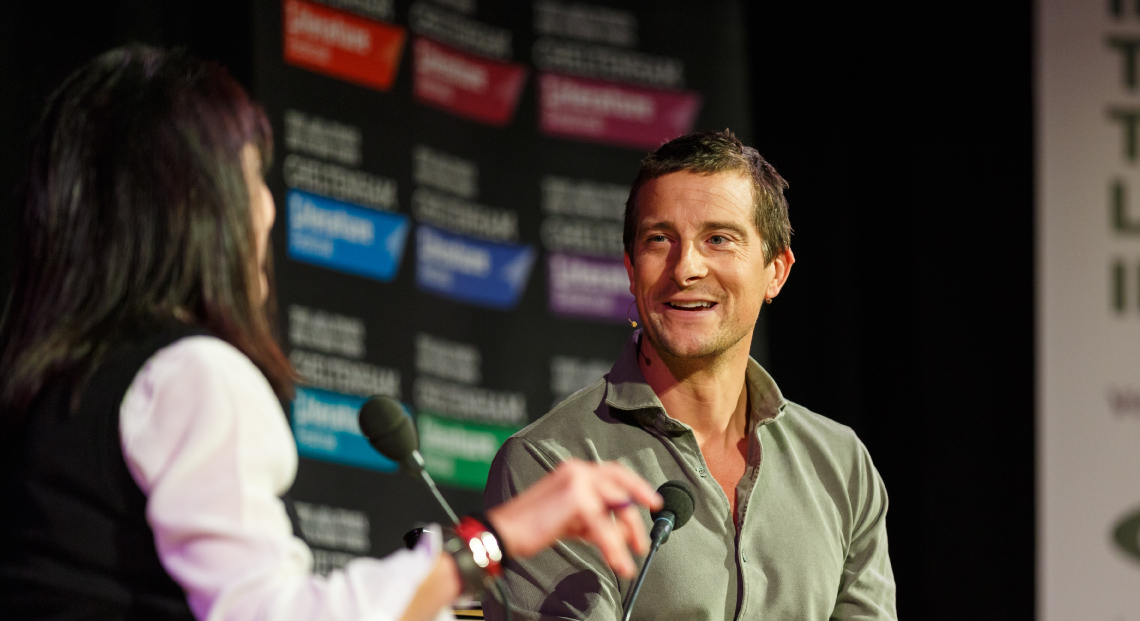 Each year, The Times & Sunday Times Literature Festival takes place in October, with an exceptional line-up of speakers, authors and influencers. We already know that this year's event will feature greats including David Attenborough, Nadiya Hussein of the Great British Bake-off fame, Eric Idle (Entertainer), Sally Field (Actor), and poet Anthony Anaxagorou, but who will be joining them? Well we're now pleased to announce the full line-up including...
Programme highlights:
Chimamanda Ngozi Adichie | David Mitchell | Pat Barker | Roger Daltrey | Lenny Henry
Susan Calman | Richard Curtis | Kate Atkinson | William Boyd | Jo Brand | David Attenborough Giles Terera | Joanna Trollope | Sebastian Faulks | Sarah Perry | Neil MacGregor | Mishal Husain John Torode | Jojo Moyes | Nicholas Hytner | Gina Miller | Sally Field | Ruth Jones | Gary Barlow | Kevin Keegan | Jacqueline Wilson | Romesh Ranganathan | Ruby Wax | Anita Rani | Shane Warne Hollie McNish | Bernard Cornwell | Tom Daley | Mary Beard | Ben Fogle | Jessie Burton | Phillip Pullman | Sayaka Murata | Genki Kawamura | Monty Don | Jacqueline Wilson | Chris Hoy Laura Bates | Yomi Adegoke | Wendy Cope | Peter Frankopan | Esi Edugyan | Edmund de Waal Caitlin Moran | Sally Rooney | Yotam Ottolenghi | Robert Peston | Tristram Hunt.
---
Each year, the Cheltenham Literature Festival brings the beautiful Montpellier Gardens to life with its festival village that welcomes tens of thousands of book lovers. It is the oldest literary festival in the UK and will next year celebrate it's 70th anniversary. Add to this the plethora of town-wide venues, nestled in many of our Regency buildings and you've set the scene for bookish revelry that continues apace for ten days. This year's festival runs from 5th - 14th October and sees almost 1,000 speakers flock to Cheltenham.
Visitors can expect to see literary legends and dynamic debuts to celebrated chefs, renowned historians and sporting icons, as well as the most incisive commentators, world-class comedians and the glittering stars of stage and screen. For the perfect family day out, the greatest storytellers and illustrators in the land will inspire and entertain toddlers to teens, through events, free activities, workshops and story trails. And as part of the Festival's Literature for Schools programme over 9,000 school children and their teachers will meet their favourite authors and learn from internationally acclaimed writers.
Booking opens online to Cheltenham Festivals Members at 1pm on Wednesday 29 August and general booking at 1pm on Wednesday 5 September.
---
So who's coming...?
FESTIVAL THEME: EAST MEETS WEST
A host of international writers and experts will join a unique programme inspired by the culture and history of the Far East. In fiction, we celebrate the work of the outstanding cult Japanese author Haruki Murakami with a first look at the highly anticipated Killing Commendatore with friends and fans including David Mitchell. We explore the East Asian canon more widely with authors such as Masatsugu Ono, Madeleine Thien, Sayaka Murata, Min Jin Lee, Xiaolu Guo, and Fujimoto Prize-winner Genki Kawamura (If Cats Disappeared from the World), plus renowned poet Paul Conneally demonstrates the beauty and brevity of the Haiku.
In Travel and Lifestyle, Ian Buruma and Asa Yoneda transport the audience to the metropolis of intoxicating capital Tokyo, spirits expert Dave Broom (The Way of Whisky) takes a tasting tour of Japan, and we enjoy the powerhouse of Japanese animation and Studio Ghibli with Mark Kermode. In our History collection, Guest Curator Peter Frankopan will introduce The New Silk Road and Edward Burman gives an intriguing account of the legendary Terracotta Army. In Art and Design we join Guest Curator and V&A Director Tristram Hunt to marvel at the fabulous treasures in the East Asian Galleries, and in Current Affairs, we interrogate the possibility of peace on the Korean peninsula with Jieun Baek (North Korea's Hidden Revolution) and Robin Niblett, plus Rania Abouzeid (No Turning Back) and Channel 4's International Editor Lindsey Hilsum (In Extremis) examine the dynamics of war in Syria with BBC Chief International Correspondent Lyse Doucet.
FICTION
Fiction-lovers are spoilt for choice with the biggest names in the business, including Chimamanda Ngozi Adichie, alongside the extraordinary new voices igniting imaginations. Discussing their hotly anticipated autumn releases are Pat Barker (The Silence of the Girls), Sarah Perry (Melmouth), Kate Atkinson (Transcription), Guest Curator Sebastian Faulks (Paris Echo), plus the remarkable Sally Rooney on her second novel (Normal People). There will be further new reads from William Boyd, Lionel Shriver, Kate Mosse, Kit de Waal, Emma Healey, Elif Shafak, Caitlin Moran as well as the Man Booker nominated Esi Edugyan and last year's Guest Curator Sarah Moss (Ghost Wall).
Dynamic debut talent on the line-up includes Gail Honeyman, Imogen Hermes Gower, Sharlene Teo, Nikesh Shukla plus broadcaster Simon Mayo with his debut adult novel Mad Blood Stirring. We hear from Jojo Moyes and Liane Moriaty on seeing their work transform from page to screen, raise a glass with Joanna Trollope to her latest novel An Unsuitable Match and for crime aficionados, Anthony Horowitz will introduce his new James Bond outing (Forever and a Day).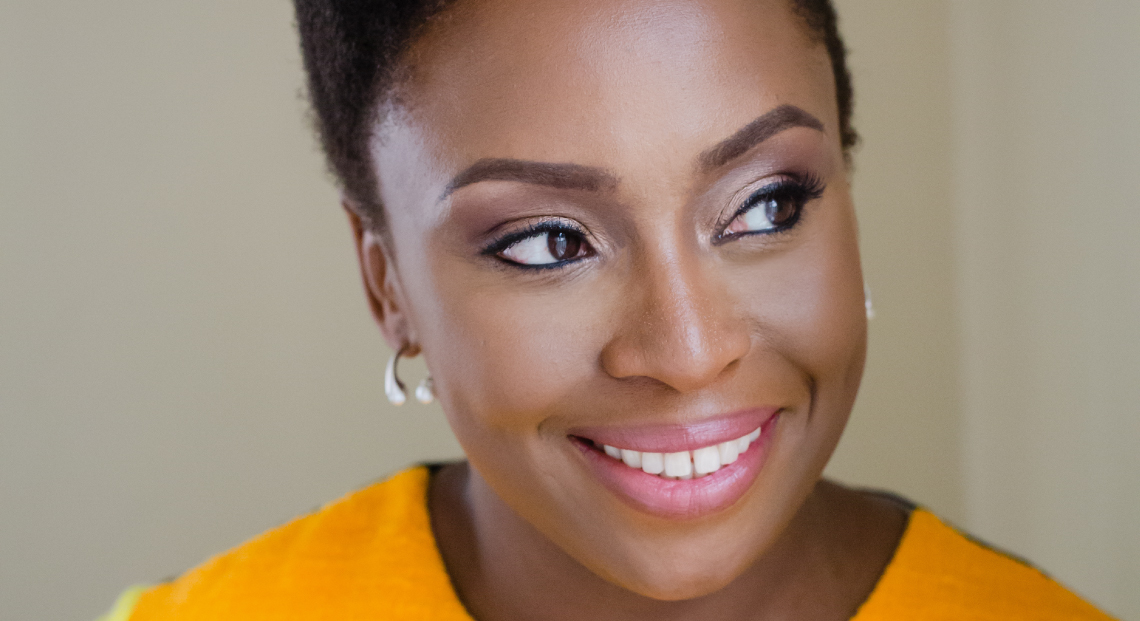 CLASSIC LITERATURE
In Muriel Spark's centenary year, we look beyond The Prime of Miss Jean Brodie with Rebus author Ian Rankin and Spark's friend and biographer, Alan Taylor; 80 years of Rebecca, Du Maurier's gothic tale of love, secrets and jealousy, will be marked by Sarah Dunant, Sarah Perry and thriller writer Sabine Durrant; and on the 200th anniversary of Frankenstein, Mary Shelley biographers Fiona Sampson and Miranda Seymour celebrate a woman whose dark and brilliant imagination created this vivid monster. Sophie Hannah explores the enduring appeal of the Queen of Crime, Agatha Christie, Sebastian Faulks is joined by Philip Hensher and Dolly Alderton for a literary tussle over Darcy and Heathcliff, and New Zealand authors Kirsty Gunn and Sarah Laing discuss the literary legacy of Katherine Mansfield.
STAGE & SCREEN
The incomparable David Attenborough will discuss his completely new edition of Life on Earth, and is joined on the bill by stage and screen legends Roger Daltrey, Eric Idle, Sally Field, Gary Barlow, Michael Parkinson, Jennifer Saunders and comedians Lenny Henry, Marcus Brigstocke, Romesh Ranganathan, Jo Brand, Susan Calman and Richard Herring. Former ballerina and BBC Strictly Come Dancing judge Darcey Bussell will spill the beans on her life, career and new book (Darcey Bussell: Evolved); writer, director and founder of Comic Relief, Richard Curtis, is in conversation with his daughter and Guest Curator Scarlett Curtis; David Sproxton and Peter Lord look back on the remarkable rise of the Aardman Studios, and Gavin and Stacey star Ruth Jones will reflect on turning her hand to novel writing with Never Greener.
World famous conductor Jane Glover draws on her profound understanding of Handel's music to tell the extraordinary story of Handel in London. Further stars of the stage include Nicholas Hytner on 12 years at the helm of the National Theatre; acclaimed RSC actor Antony Sher reveals the challenges on playing King Lear (Year of the Mad King); and the Olivier award-winning Giles Terera tells all about one of musical theatre's biggest successes of our time, Hamilton.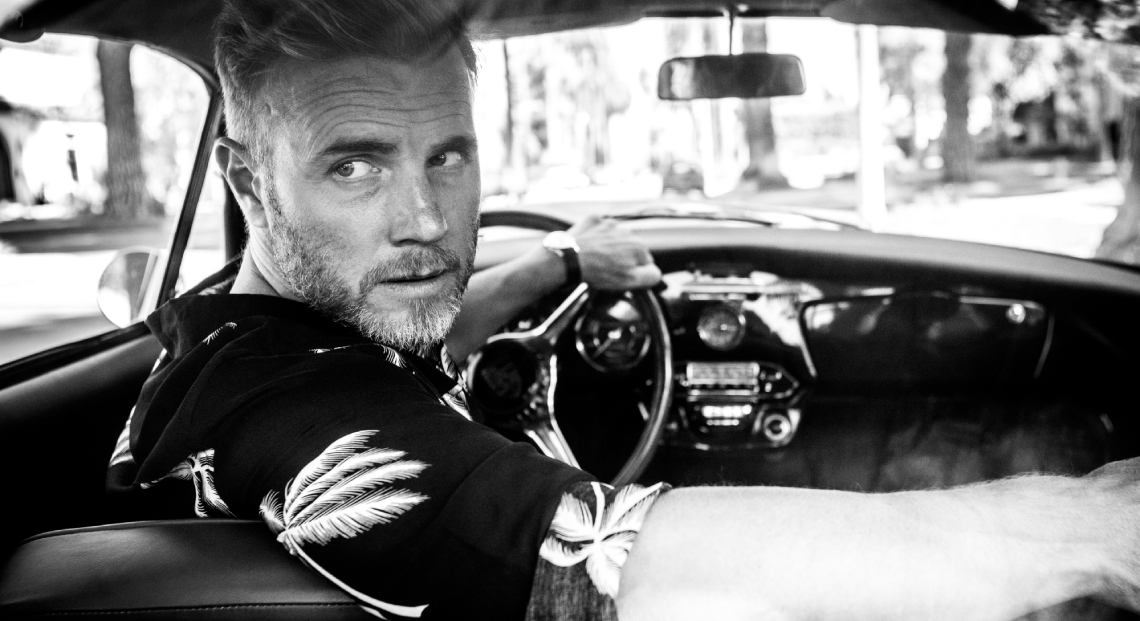 POETRY, SPOKEN WORD & OFF THE PAGE
Superstar of the spoken word scene Hollie McNish returns for a rare UK appearance joined by the phenomenal debut talent Hera Lindsay Bird; while Salena Godden and Peter Coyte combine poetry, fiction and music through the life affirming diaries of 'Mrs Death'. One of Britain's most beloved poets, Wendy Cope, presents her new collection (Anecdotal Evidence), the charming Pam Ayres reads from her latest book The Last Hedgehog, and poet, critic and close friend of Phillip Larkin, Anthony Thwaite, contemplates a remarkable poetic legacy in Larkin's Letters.
After dark, Festival goers can enjoy boisterous evenings from Pundemonium!, Bang Said The Gun, Tongue Fu and an Outspoken Showcase featuring the astonishingly talented Anthony Anaxagorou, Harry Giles and Ollie O'Neal. Award-winning comedian Marcus Brigstocke returns with his new stand-up show Devil May Care, with further laughs from Fringe favourites Rob Auton, Tessa Coates and a special live edition of The Guilty Feminist podcast with Deborah Frances-White.
CURRENT AFFAIRS
Bestselling author Francis Fukuyama (Identity) examines modern identity politics, anti-Brexit campaigner Gina Miller (Rise) speaks about the importance of fighting for our beliefs, feminist activists Laura Bates and Helen Pankhurst unpack the #MeToo movement, and politician Alistair Darling considers if we are on course for a repeat of the 2008 financial crash. Afua Hirsch and Marisa Bate consider how we might all become more inclusive, Robert Peston gives his WTF account of public revolt against politics, plus we hear from Helena Kennedy on how British justice is failing women, Jon Sopel and Sarah Churchwell (Behold America) examine Trump and the American dream; and Andrew Adonis (Saving Britain) asks if a degree is worth the debt. Emma Tucker, deputy editor of The Times, and Sathnam Sanghera, will host breakfast briefings to discuss topics from the Brexit negotiations to the current business climate. Join Matt Chorley, editor of the award-winning Red Box political briefing, as he hosts a live podcast on the big issues with Iain Martin, Lucy Fisher, Jenni Russell and Daniel Finkelstein.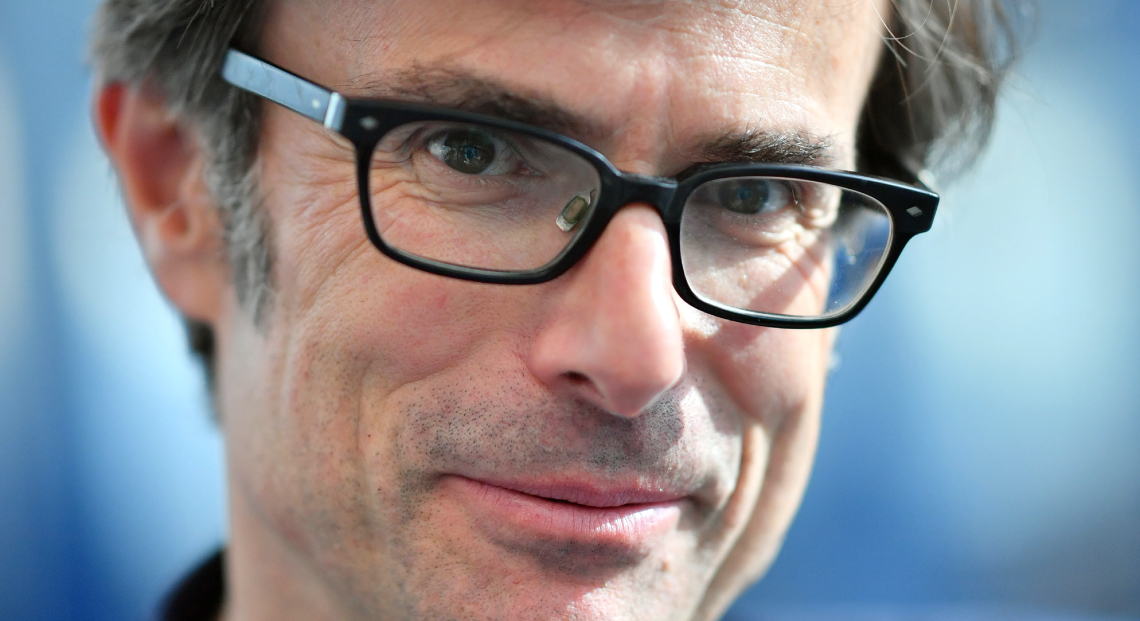 HISTORY, HISTORICAL FICTION & ANCIENT WORLD
Master storyteller Bernard Cornwell will entertain the Cheltenham crowd with the latest instalment in his much-loved The Last Kingdom series, now a major TV drama, whilst historical heavyweights Antony Beevor (Arnham) and Max Hastings (Vietnam) look into the very heart of war. Guest Curator Peter Frankopan takes the audience on a tour of the New Silk Road, Sebastian Faulks traces the music and words of the Great War, and novelist Sarah Dunant unpicks the truth behind history's most notorious family, The Borgias. Festival favourite Mary Beard reflects on Women and Power, Diarmaid MacCullouch delves deep into the life of the ruthless, powerful Tudor fixer Thomas Cromwell, and the mysterious world of espionage is explored by Ben Macintyre (The Spy and The Traitor), intelligence historian Christopher Andrew and former MI5 Officer Annie Machon.
FOOD & DRINK
There is a feast of culinary delights on offer with celebrity chefs and leading restaurateurs taking festival goers on a global food adventure from the street food of Asia with John Torode (Sydney to Seoul) and Morocco's scintillating flavours with Nargisse Benkabbou (Casablanca) to Middle Eastern soul food with Honey & Co founders Sarit Packer and Itamar Srulovich. Food writer Diana Henry explores how influences from New York to Mexico have shaped her cooking, Nadiya Hussain celebrates the very best UK home cooking, and spirits expert Dave Broom (The Way of Whisky) uncovers distilleries lost amid ancient forests in a tasting tour of Japan.
And if that's not enough, the new grande dame of the Bake Off tent, Prue Leith shares her first cookbook in 20 years (Prue), leading restaurateurs Russell Norman, Gizzi Erskine and Yotam Ottolenghi reveal their culinary inspirations and to quench our thirst, Oz Clarke will pop the cork on his life-long love affair with wine (Red & White) and East Asian expert Bruce Ginsberg examines the relationship between tea and Zen.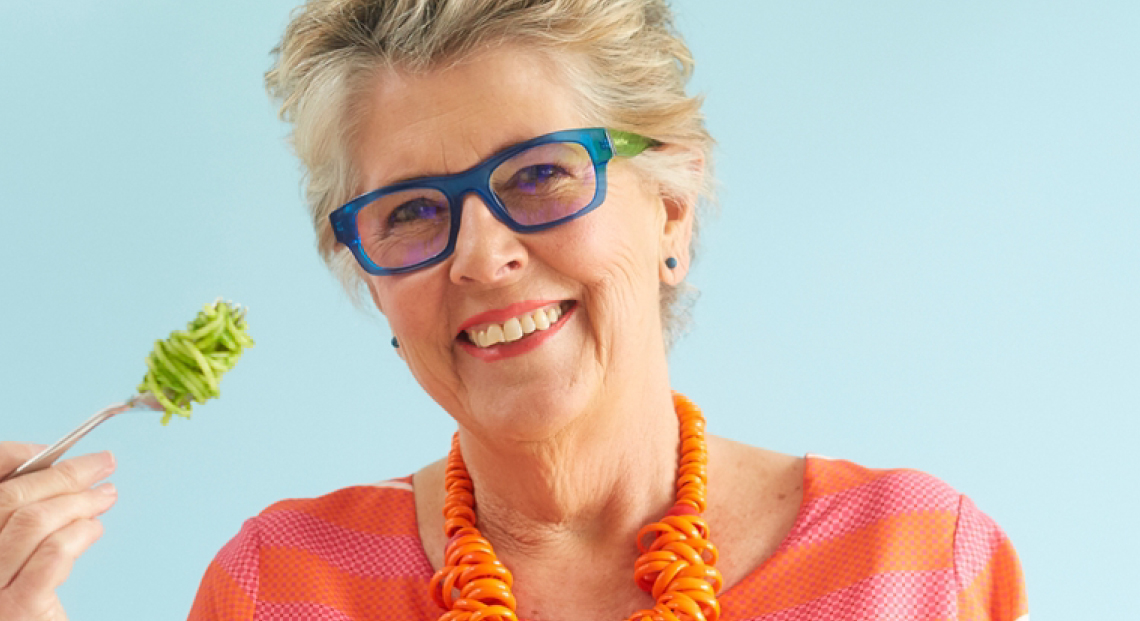 LIFESTYLE
Inspiration for the house and home is on hand from gardening guru Monty Don on the delights of Islamic paradise gardens, Gardeners' World presenter Nick Bailey and designer Jo Thompson offer tips on how to make the most of the space you have, architectural historian Jeremy Musson on the most beguiling castles, estates and manor houses in the Cotswolds, Le Manoir consultant Robert Ketchell unlocks the secrets of the Japanese garden, and Vanessa Bell's granddaughter Virginia Nicholson delves inside the Bloomsbury Group homes with Nino Strachey.
Tom Daley brings life hacks for healthy livings (Tom's Daily Goals), and Sali Hughes talks to Nadia Shireen about the beauty products that changed the world. Life and career inspiration will be on hand from Mishal Husain, Emma Gannon (The Multi-Hyphen Method), Otegha Uwagba (Little Black Book) and Yomi Adegoke, (Slay in Your Lane).
SPORT
Sporting legends on the bill include cricket maverick and rebel spirit Shane Warne (No Spin), football royalty Kevin Keegan tackles his journey to being crowned 'King Kev' and cycling superstar Chris Hoy will give his tips on How To Ride a Bike. Chat show legend Michael Parkinson recalls his unique friendship with the iconic footballer George Best, Grand National star Bob Champion looks back on his exceptional career, and racehorse trainer extraordinaire Henrietta Knight joins Nicky Henderson to give an insight into what it takes to make it to the top. Taking the audience to the extreme is ultra-athlete Vassos Alexander on what it takes to master the fearsome Dragon's Back, presenter Sophie Raworth on the Marathon des Sables, and Ben Smith on the incredible feat of running 401 marathons in 401 days.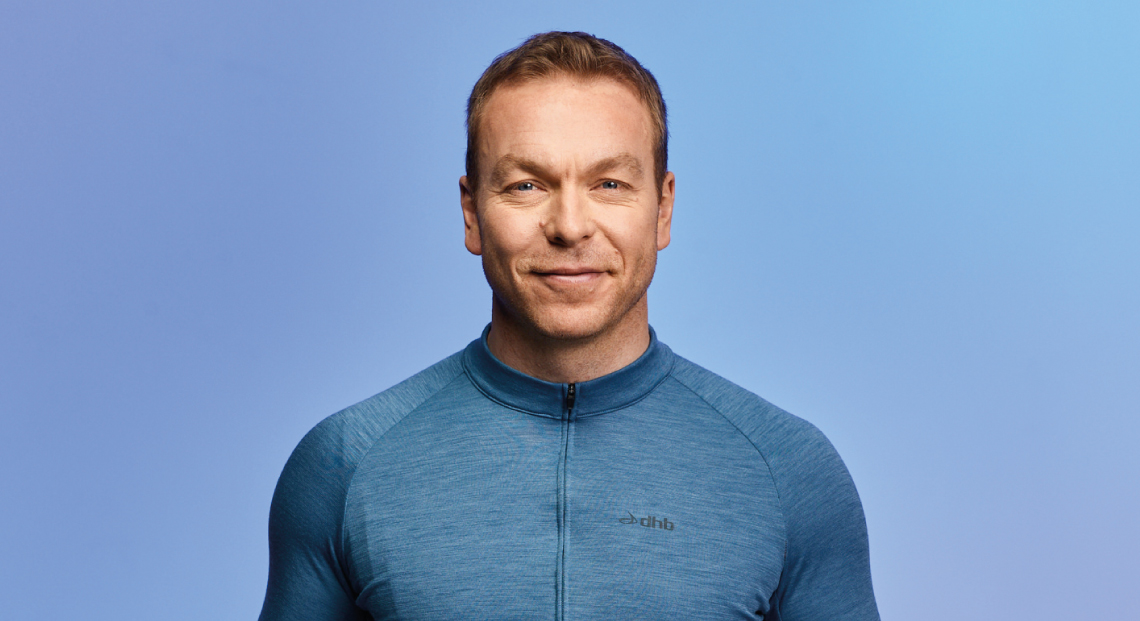 ART & DESIGN
Responding to the Festival theme 'East Meets West', Guest Curator Tristram Hunt shares the Eastern treasures within the V&A, including the significance of the iconic kimono with Anna Jackson; artist and writer Edmund de Waal offers an intimate history of porcelain; artists Chie Kutsuwada and Fumio Obata give an insight into the world of Manga; and Martin Bailey and Monika Hinkel explore the enduring influence of the East on van Gogh. Marina Warner asks what role art plays in shaping values; Gavin Plumley reveals the Vienna years of modernist icons Klimt and Schiele; Agnès Poirier presents a captivating portrait of art in post-war Paris; and much-loved art historian Andrew Graham-Dixon gives his definitive guide to the paintings to see before you die.
FAITH
Former Director of the British Museum, Neil MacGregor, contemplates humanity's enduring need to believe and belong, Wiccan YouTube and Instagram star Harmony Nice will explain the Gen Y interest in spells, shamanism and the stars and philosopher Julian Baggini explores the roots of Eastern and Western philosophies; and Sherin Khankan (Women are the Future of Islam), founder of the first mosque for women in Europe, will talk to ex-Muslim Aliyah Saleem (Leaving Faith Behind) about whether Islam can cater to a progressive feminist agenda.
SCIENCE & TECH
Comedian Adam Kay shares a hilarious, horrifying and heart-breaking account of his time on the NHS front line, and joins the clinical lead for innovation at NHS England Tony Young and broadcaster Vivienne Parry to give the NHS a 70 year health check. Wendy Mitchell, diagnosed with early onset Alzheimer's at 58, joins neurologist Jules Montague to take a philosophical look at the human brain, whilst scientist Maggie Aderin-Pocock, astronomer Paul Murdin and art historian Alexandra Loske contemplate the historical, cultural and scientific significance of the moon.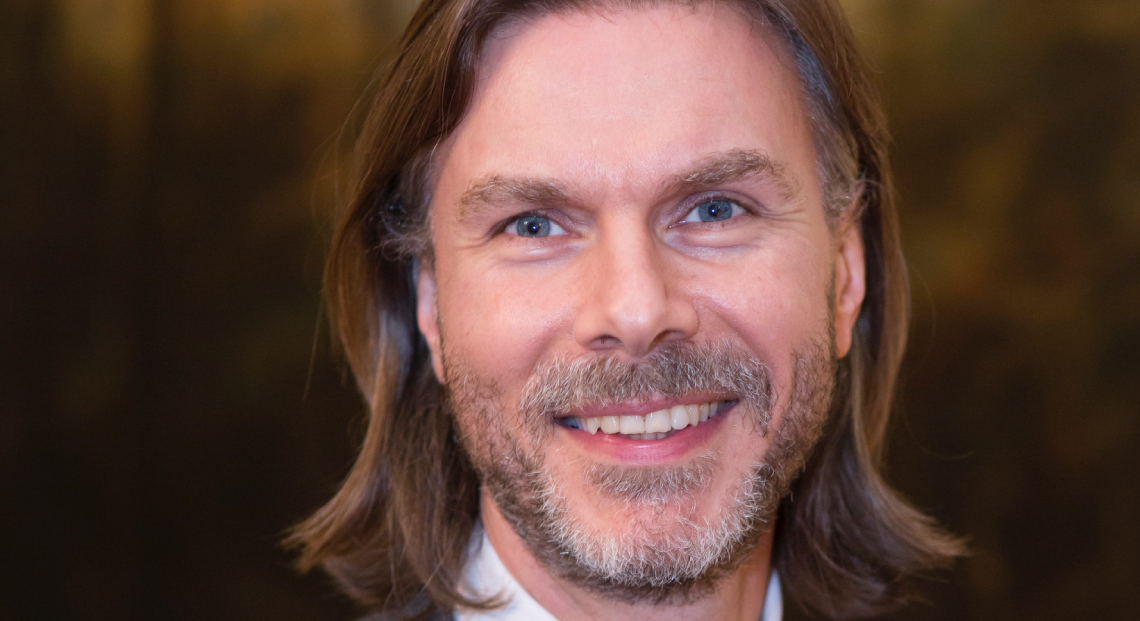 NATURE, TRAVEL & ADVENTURE
Providing a breath of fresh air are Everest conquerors Ben Fogle, Kenton Cool and the first British woman to summit, Bonita Norris, as they explain the dangerous lure of the mountain, with Guy Stagg, Leon McCarron and Kate Humble (Thinking on My Feet), recommending the transformative power of walking. Record-breaking endurance cyclist Mark Beaumont tells the story of his astonishing journey around the world in 80 days, Anna McNuff and Phoebe Smith celebrate the inspiring women in the wilderness, and Britain's wildest adventurer Sean Conway talks about how he became the fastest person to cycle 4,000 miles across Europe solo and unsupported. Cheltenham will also celebrate anniversaries with the much-loved John Craven and Anita Rani raising a glass to 30 years of Countryfile, and Peter Moore (Endeavour: The Ship and Attitude That Changed the World) marking 250 years since the Endeavour set sail from Plymouth.
PSYCHOLOGY
The vibrant Ruby Wax and connoisseur of comedy Robin Ince give their take on what it means to be human and Tara Westover, author of the phenomenal Education, shares her extraordinary story of self-invention. Acclaimed actor Greg Wise and palliative medicine pioneer Kathryn Mannix discuss the importance of a good death, Aaron Gillies (aka Technically Ron) and broadcaster Christina Patterson offer practical tips for thriving when life seems to be against you, and Scarlett Curtis, Matt Haig and Laura Freeman reflect on books that can save a life.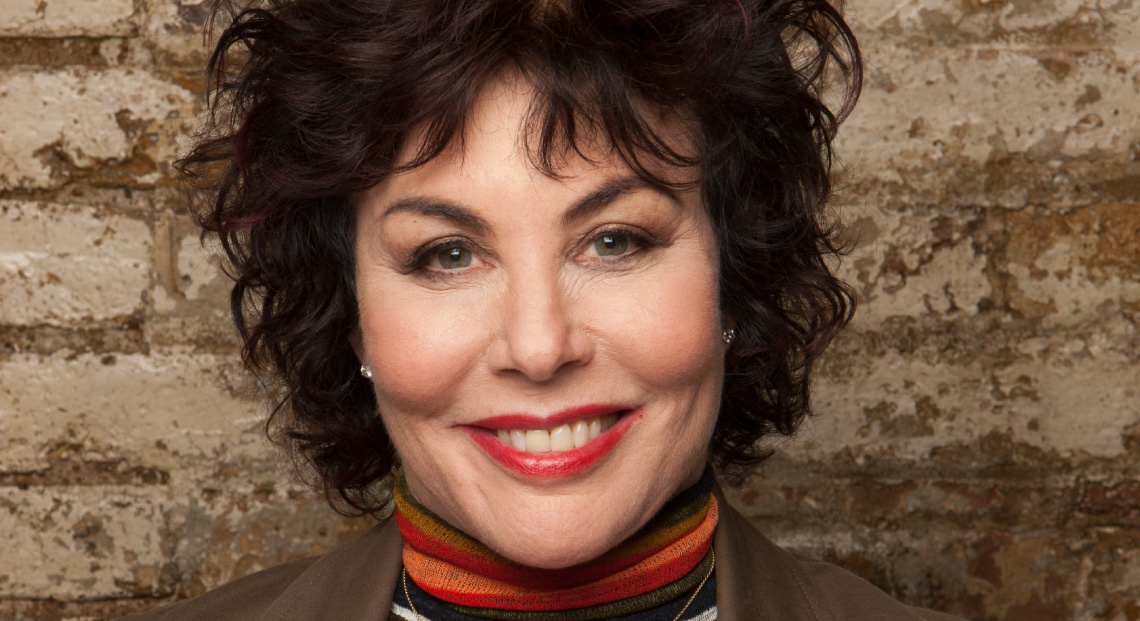 FAMILY
Highlights include unmissable events for all the family with Phillip Pullman (La Belle Sauvage), Jacqueline Wilson (My Mum Tracey Beaker) and Michael Morpurgo introducing his remarkable new novel Flamingo Boy. Chris Riddell reveals the secrets behind illustrating JK Rowling's fairytale classic The Beedle and the Bard, Andy Stanton (Mr Gum) and stand-up James Campbell are bringing the laughs, and BookTrust's Writer-Illustrator in Residence Nadia Shireen (Billy and the Beast) is hosting a noisy storytime with live drawing. There will be wonder and wisdom with Sally Gardner, Jessie Burton and Chitra Soundar, and for YA fans there is an unmissable thriller panel with best-selling US author E Lockhart and YA Prize Winner Will Hill. Much-loved characters are celebrated with special storytelling sessions on Paddington, Judith Kerr's Tiger and Winnie the Witch, plus an introduction to the all-new Little Miss Inventor. With two weekends buzzing with free activities and pop-up events, including The Beano Challenge Trail celebrating 80 years of the legendary comic magazine, this year's Festival offers the perfect day out for the family to share together.
GUEST CURATORS
Six Guest Curators bring an immense raft of experience to the programme: novelist Sebastian Faulks; V&A Director Tristram Hunt; columnist and activist Scarlett Curtis; historian Peter Frankopan; curator, translator and writer David Karashima; and Junko Takekawa, of The Japan Foundation.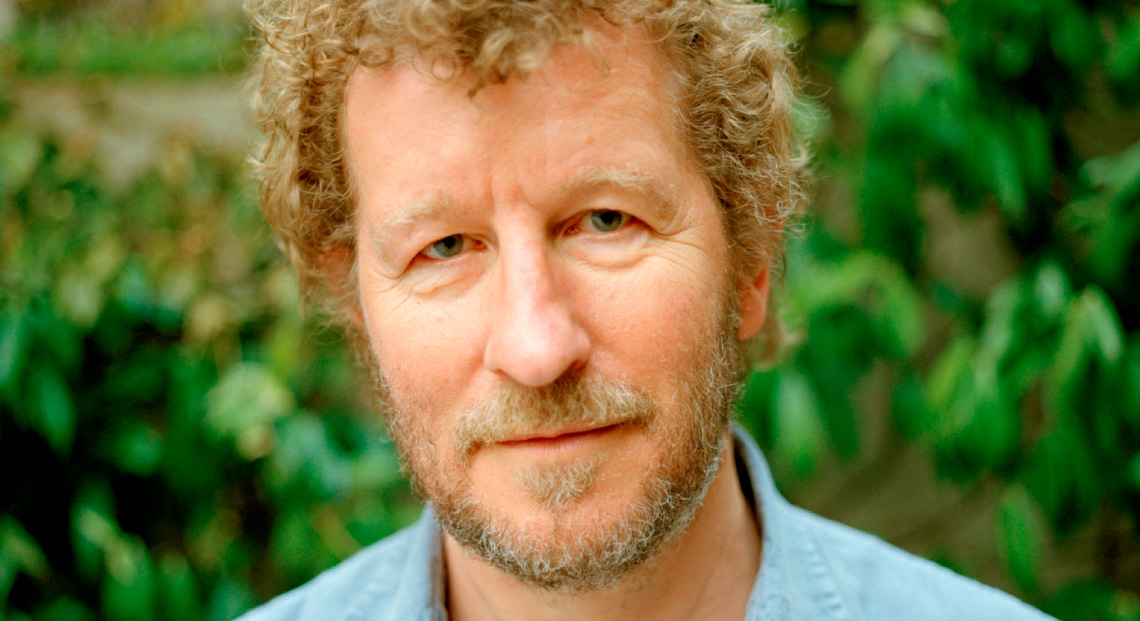 PODCAST IN RESIDENCE
Cheltenham is also thrilled to welcome Mostly Lit as its inaugural 'Podcast in Residence', the award-winning books and pop-culture podcast hosted by Alex Reads, Raifa Rafiq, Derek Owusu and executive produced and managed by Clarissa Pabi. A special live version of the show – Mostly Lit Live – will feature Festival guests, and they will be recording exclusive podcast episode from behind the scenes. Plus, Alex Reads will be revealing how to turn a passion for books into digital content, alongside Booktubers Jen Campbell and Simon Savidge, and Derek Owusu will champion Chinua Achebe in the very special Cheltenham Booker 1958.
EDUCATION & YEAR ROUND OUTREACH
Cheltenham Festivals' year-round outreach programmes will be celebrated in the Young Writers' Showcase. Poet and founder of critically-acclaimed spoken word night Milk, Malaika Kegode hosts this celebratory event which showcases talent unlocked through Cheltenham Festivals' outreach programmes: Beyond Words (Gloucestershire Hospital Education Service), First Story (Severn Vale School) and students writing for Amnesty's Words That Burn. The Festival will also be celebrating its flagship education programme Reading Teachers = Reading Pupils. National studies show strong evidence linking reading for pleasure and educational outcomes and. the annual launch will include case studies of transformation from participating schools and the unveiling of the first 2018/19 books selected by our panel of experts.
The Village
Each year, Montpellier Gardens is transformed into a Literary Village, where you can engage with books any way you can think of. The bandstand will be transformed intoa 'bookstand' where you can swap your old faves for your new ones, meanwhile bibliophiles can soak up the atmosphere under the picnic canopy, take their pick of global street food on offer and enjoy free pop-up events galore.
---
Tickets
Tickets go on sale to members on Wednesday 1pm on Wednesday 29 August and general booking at 1pm on Wednesday 5 September. The full programme and tickets when they are available can be found on the Literature Festival Website.
Related
0 Comments