Forming part of the elegance that is Montpellier, Roxtons is one of the newer additions to Cheltenham's boutique fashion scene, bringing carefully curated international labels and unique lifestyle products. Their looks are style-concious and wallet friendly! We caught up with Sam & Jane, the buyers for the Roxtons brand, who ensure that the five shops across the South of England are stocked and styled to perfection...
---
Tell us about Roxtons?
'The Inspiration behind feeling special.'
Roxtons is an independent retailer with five shops in southern England and we are so excited to arrive in Cheltenham and warmly welcome you to our shop. This store stocks an inspiring range of womenswear and accessories; some big designer names, others less well known but with a slew of loyal fans. Our style is effortlessly chic and beautifully created clothing in amazing fabrics and prints. We are also proud of our customer service and endeavour to offer an enjoyable retail experience.
What are your favourite styles in fashion at the moment?
Sam: Twist and Tango is a Swedish brand with an easy, timeless style fused with a splash of spirit! I love their geometric skirt in striking cobalt blue and conker brown. Team with boots or heels and you are ready to go!
Jane: I am excited to offer the ladies of Cheltenham, Parker Smith jeans. This LA based denim brand focusses on flattering styles and is coveted by a host of Hollywood names, including Jennifer Anniston and Cindy Crawford. As autumn approaches style with one of our Peserico knits and a stunning scarf from the Italian brand Zanetti.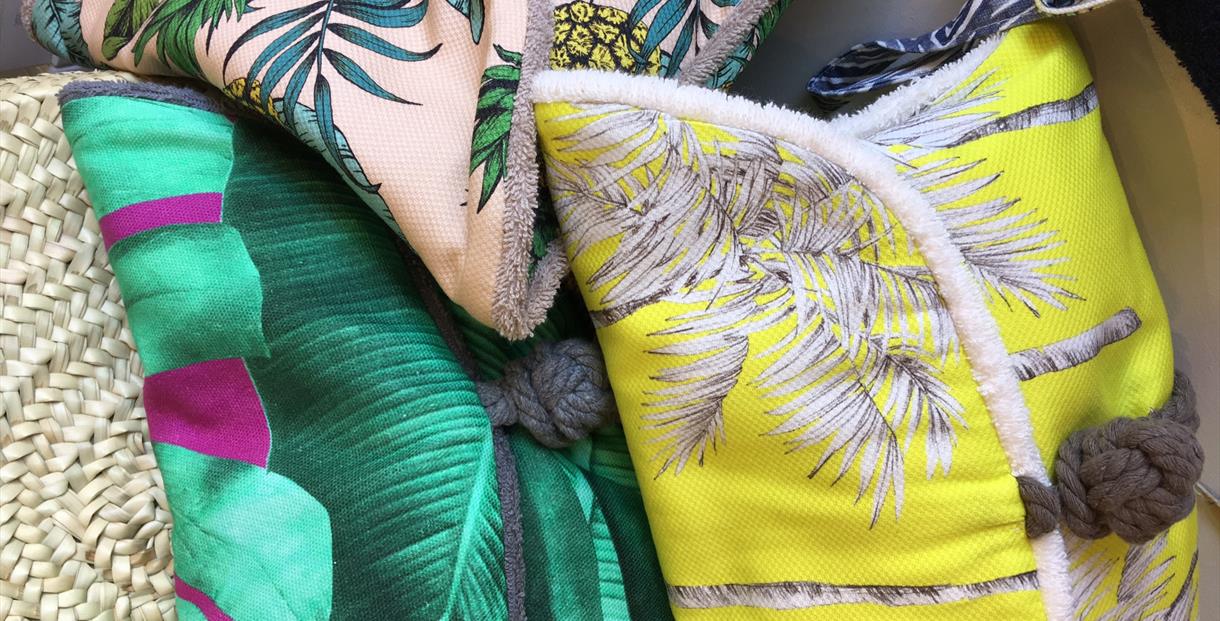 Now tell us about yourselves…
Sam has been the womenswear buyer for a few years now and has an eye for spotting 'must have' pieces that will work well alongside the everyday staples that we all require. She is passionate about her role and her brave and creative attention to detail ensures that Roxtons offers a capsule wardrobe always slightly ahead of the curve.
Jane, our gift and accessories buyer, trained as a florist. Her passion for colour comes into play when choosing everything from scarves and belts to books and scented candle packaging. Jane scours the world for unusual and surprising gifts, enabling us to offer exclusive brands often not available elsewhere in the UK.
What is your history / heritage?
With over 35 years of experience, Roxtons are experts in sourcing and retailing fabulous clothes and products for our discerning customers, satisfying their desire for contemporary town and country style. We continue to delight and surprise our customers and offer trusted, exceptional customer service.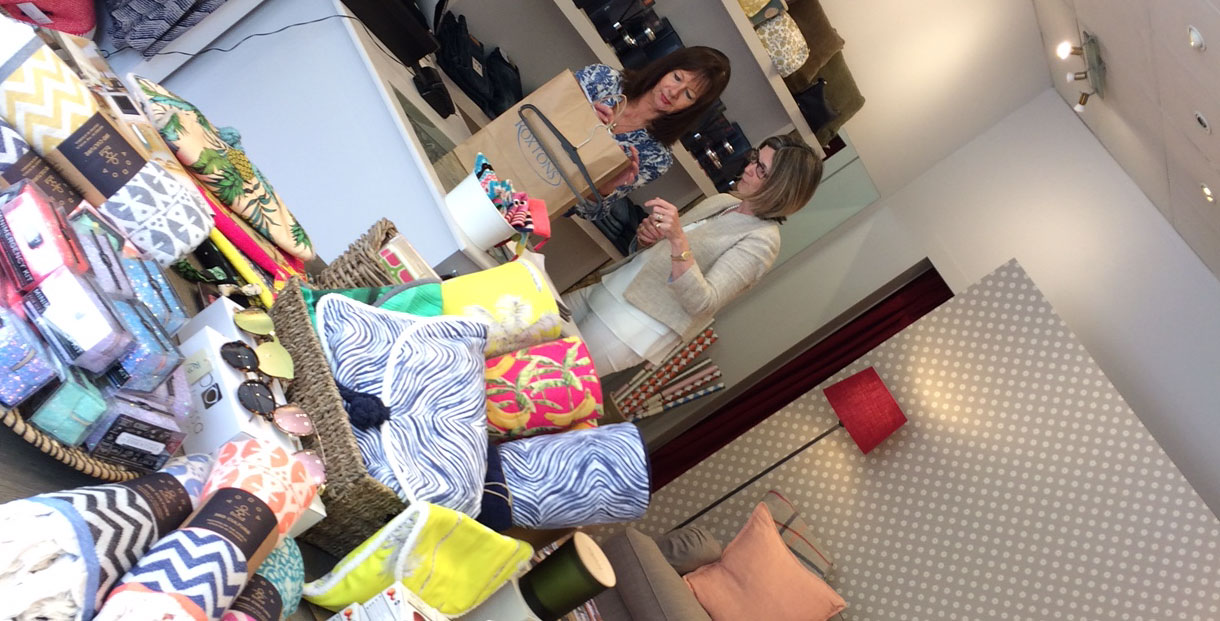 You've just recently opened in the Montpellier District of the town, how is it going?
Roxtons has been trading for several months now and we are encouraged by our customers enthusiastic welcome to Montpellier. Everyone appears thrilled to see an independent boutique open in this beautiful part of town, offering womenswear not found on the high street. The lifestyle products have been extremely popular and we hope to establish ourselves as a destination for sourcing the perfect gift.
What inspires you about Cheltenham and where are your top places?
We love this stunning Regency town with its beautiful buildings, fantastic restaurants and inspiring festivals. Montpellier is the beating heart of independent Cheltenham and we are happy to be part of it.
When in Cheltenham, we always try to find five minutes for a coffee (or breakfast) at the heavenly No. 131 and you will often find our staff having a bite to eat after the shop closes at Montpelier Café. The Square Pillow is a must go for beautiful bedlinen and nightwear whilst Pink Vintage and Rechercher are essential shopping locations for the remainder of the house. The wine rack is taken care of by Appellation Nation.
---
So there you have it; the lowdown on one of Cheltenham's newest boutiques. You can find Roxtons and their gorgeous collections at 3 The Courtyard, Montpellier Street, Cheltenham, GL50 1SR
Related
0 Comments