Not your average hostel, Number 6 is based in a gorgeous Georgian building, right in the centre of town. We caught up with Darren Chandler, Centre Manager to find out all about it...
Tell us about yourself; what do you do at YMCA and Number 6?
Number 6 offers budget accommodation and conferencing facilities in the heart of Cheltenham. I took up the role as Centre Manager in a full-time capacity at the beginning of this year. As well as the day-to-day task of running accommodation and conference facilities, it's also my job to tell the world (that's kind of true considering the international flavour of those who stay here) about us!
I haven't always been involved in accommodation management. In fact before I came to the YMCA I was self-employed as a graphic designer and a wedding photographer (not to mention running a paint-your-own pottery business!). That said, I haven't always been a graphic designer and photographer either. I studied landscape architecture in Sheffield, theology in London, worked as a web developer around Gloucestershire and in the meantime have been a church leader for the last 10 years or so.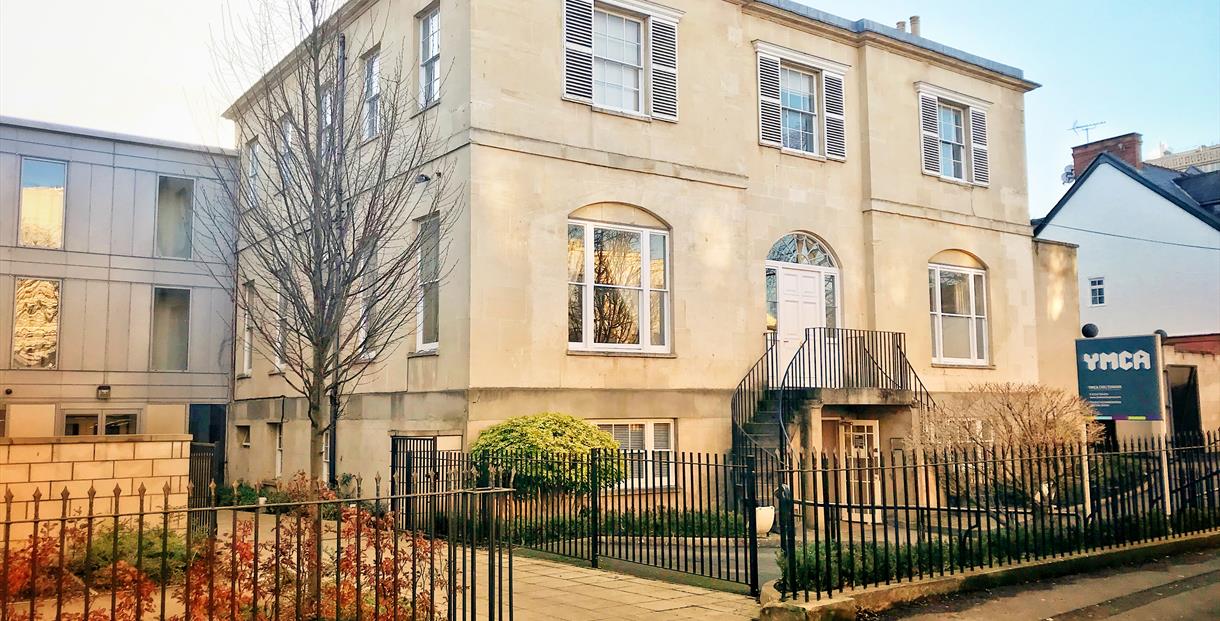 So how have I arrived at Number 6? That might be best answered by starting with describing Number 6. Unofficially and amongst friends I describe Number 6 as a 'fringe' hotel. You see, Number 6 is not necessarily what I'd consider a mainstream hotel to be. Don't get me wrong, we have rooms and beds and all that, it's just that there is something very unique about us. It comes from being in a wonderfully charming and quirky building, operating with an ethos and ethic founded on the Christian faith, supported by an international reputation of the YMCA and having a friendly, if not 'family' atmosphere. It's hard to really attribute our uniqueness to any one thing, but where else would you find a Chinese professor and a Cypriot artist shaking hands and attempting to have a conversation?
We of course must not forget the very reason why we exist - the work of the YMCA Cheltenham. Number 6 is not only an opportunity to express our values but also a means to support the more direct charitable work that we do. I'm unaware of any other guest accommodation which contributes directly to charitable work of transforming the lives of young and vulnerable people. That's why I have arrived at Number 6 - the vision is bigger than just profit, the work is as varied as my experience and there is that wonderful - je ne sais quoi.
Where can we book?
You can book online at booking.com or you can call 01242 533934 or email us direct.
Do you accept children?
Children between 7 - 16yrs are welcome (for short stay only) when staying with an adult. Children under 11 must be supervised at all times.
Number 6 is part of YMCA and you do so much more in the town. Tell us about it?
Wow! That's a big question. Often referred to as one of Cheltenham's best kept secrets, the YMCA has been in town since 1855! There are three main strands to our work – accommodation, health and wellbeing, and youth work - which have remained constant over the years. We currently provide over 1,200 bed nights each week across our supported, affordable and budget accommodation projects, ensuring that everyone has a safe place to stay in Cheltenham, whatever their needs. At our supported housing projects, we help those who have been street homeless, those who are struggling to overcome substance and alcohol misuse, and those suffering mental health problems, as well as those who just need a breathing space whilst getting their feet back on the ground following a major personal change in their lives. We currently have 31 affordable apartments for single people in West Cheltenham primarily for people on low incomes, young people taking that first step into independent living as well as those moving on from supported accommodation. We also have a small house in Gloucester city centre providing low income support to young people.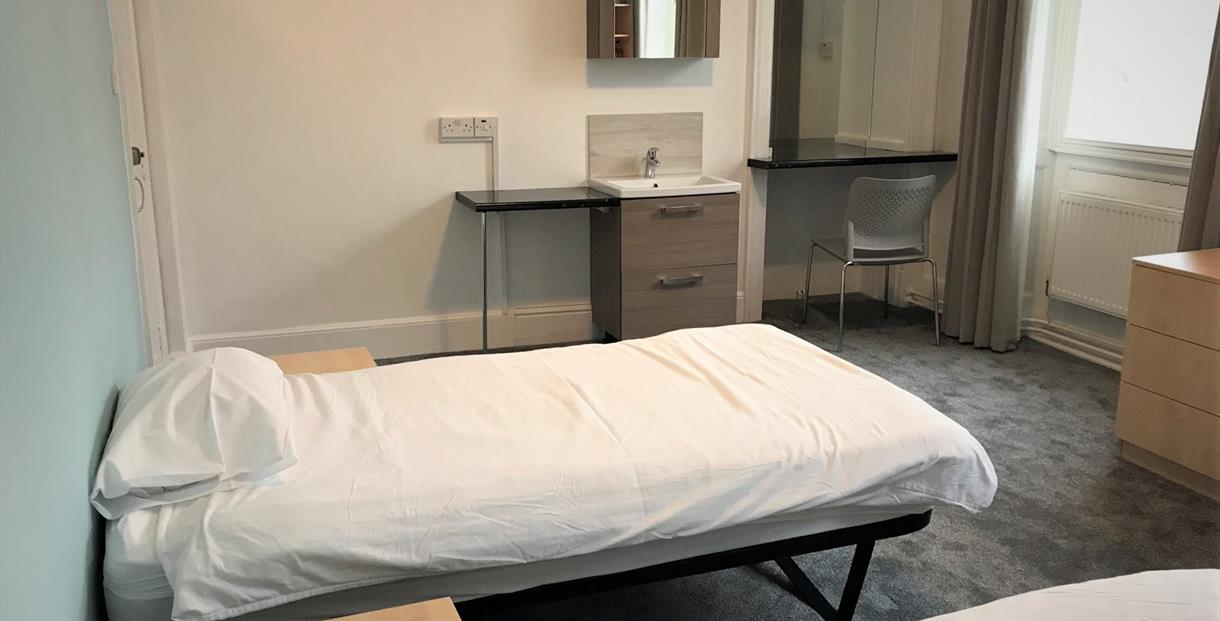 Many people know us in the town for our sports provision, having grown up attending a YMCA class in their younger days. At our Sports Centre in Arle Road we provide fitness classes and training for everyone from the very young to the very old, including our very popular over 50s classes, walking football, martial arts, badminton and table tennis. We also have a small fitness suite. We are proud to provide a friendly sports facility where people can come together, build friendships and support networks as well as getting / staying fit and healthy. Our members include those who are "super-fit" as well as those recovering from a stroke or surgery, or those who just haven't been in a fitness suite or exercise class for a long time (if ever!). Our small staff team ensure that everyone receives a warm welcome and expert advice, regardless of their ability or age.
Our work with young people took a step forward in August with our very popular "Y-Not?" holiday scheme launch for primary school age children. Keep an eye on our website for details of more events coming up. We also have a mobile sports cage which is used throughout school holidays providing a safe supervised space in local parks and play areas for young people keen to be active and involved in positive activities. The cage is available to groups and individuals to hire – get in touch for details.
Now we want to hear about your Cheltenham. Where should people go and why?
I'm a Gloucester man, so a bit of an interloper I'm afraid and not as aware of the better places to dine as an indigenous Cheltonian would be. However, I love Cheltenham, especially the regency history and feel of the town. Being 'new' to Cheltenham I've tried to get involved in a few networks and through doing so I've discovered a couple of places around the town that I would want to take people to. Firstly I'd like to ask, how cool is Smokey Joe's?! 'Hidden' along Bennington Street near the Brewery Corner, Smokey Joe's is a fab little place full of retro stuff, décor and arcade games. I haven't tried the food but the coffee is lovely. I also think The Boston Tea party is great. I know it's part of a chain, but Cheltenham's branch on Clarence Street I've found is just right if you want a well prepared lunch and a perfect venue for meeting up with friends.
What are your top five visitor must-sees in Cheltenham? Things to do / places to see?
In no particular order:
If you could only do one thing in Cheltenham, what would it be and why?
Just one thing? Hmmm... That's difficult with all the Festivals and other high profile events taking place in the town. However, I think I would opt to take part in Cheltenham's Biggest Annual Sleep Out Event – Sleep Easy – which takes place on the first Friday of March every year and raises money to help the town's homeless. In addition to experiencing what it is like to spend a night sleeping rough – and believe me, early March is COLD - it is a great team-building event and provides a unique way of networking, getting to know people from all walks of life in and around Cheltenham. YMCA Cheltenham hosts this event, which last year raised a whopping £13,000 towards its work. Full details are available on YMCA Cheltenham's website.
In your opinion, when is the best time to visit Cheltenham?
That's hard to say, but if I had to choose one, I'd opt for Springtime. There seems to be an exuberance of blossom in Spring.
Related
0 Comments