In our interview with Head of Programming Nicola Tuxworth, she highlighted the annual challenge of deciding on a theme for the Times & Sunday Times Cheltenham Literature Festival and its importance in underpinning the programme. As global trade grows and the size of the world 'shrinks', this year's Literature Festival looks at our links to Japan, China and Korea in the aptly named 'East meets West'...
---
The theme
We've long been fascinated by the culture and history of East Asia, from our acquisition and reverance of delicate Chinese porcelain, to our obsession with the images and pictures of Japanese Cherry Blossom each year. Our fascination is not diminishing either as Brits establish cult following for anime studios, welcome more and more traditional eateries heralding from the East (think Koj in Cheltenham), and travel in ever-increasing numbers to see the sights for ourselves. It's no longer the domain of the rich or adventurous, nor is our focus exclusively on the guide book sights like the Great Wall. Now, we're hungrier than ever for a real taste of the East, embracing exploration abroad, and writers, films, design, food and theatre at home.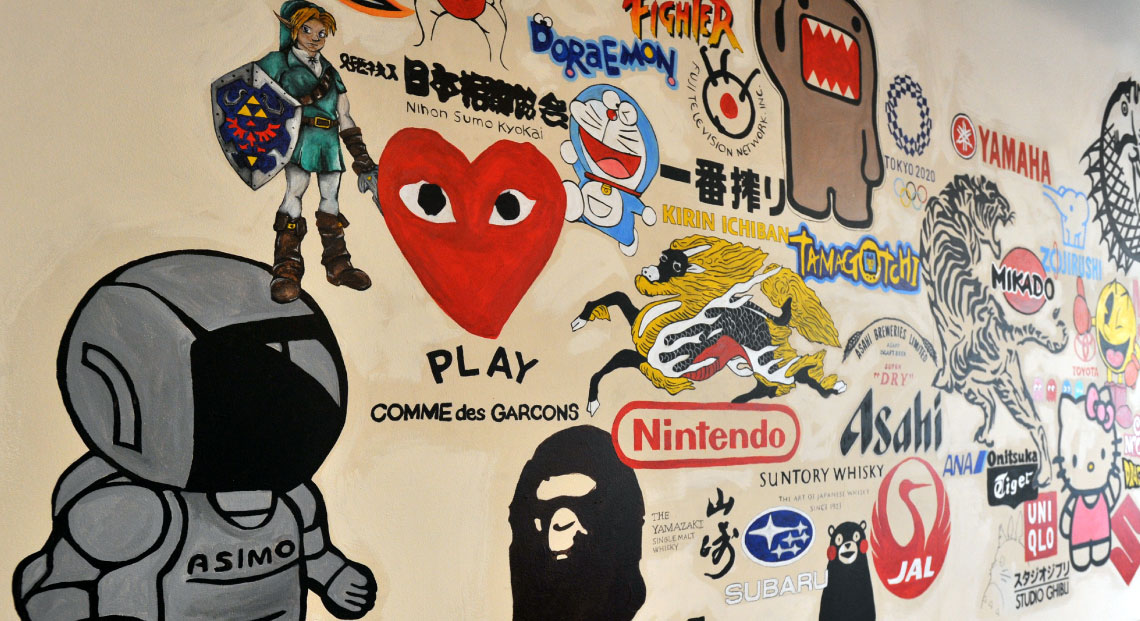 Wall mural at Koj in Cheltenham
As highlighted in our interview with Nicola, selecting a theme for the Festival is pivotal in assuring cohesion in the programming, and an innovative - forward-thinking, thought-provoking schedule of events. This year's does not disappoint, and with the help of guest curators Peter Frankopan, David Karashima and Junko Takekawa, the Festival has been able to created a superb line-up with some of the world's leading experts, writers and critics.
The curators
Peter Frankopan is Professor of Global History at Oxford University, as well as Director of the Oxford Centre for Byzantine Research and Senior Research Fellow at Worcester College. He regularly writes for the national and international press and his book, The Silk Roads: A New History of the World, topped the non-fiction charts in the UK, India and China, and is a New York Times Top 10 bestseller. He comments "I am delighted to be working with Cheltenham this year. The Silk Road is the world's central nervous system and where civilization itself began – I'm very much looking forward to exploring this fascinating region's past, present and future at the Festival."
David Karashima is an author, translator and professor of creative writing at Waseda University. He has translated many famous works into English, including books from Hitomi Kanehara, Hisaki Matsuura and Shinji Ishii, and has co-edited the Contemporary Japanese Novella Series and Keshiki Series celebrating new voices from Japan. He comments "In recent years the UK has been embracing writing from Japan with renewed vigour and I'm delighted that many of these voices – new and not so new – will be represented this year at the UK's longest-running literature festival."
Junko Takekawa is the Senior Arts Programme Officer at The Japan Foundation London, Japan's principal public body for international cultural exchange. She is responsible for supervising cultural events which aim to encourage UK audiences to create a gateway to Japanese culture and understand more about Japan. She comments "I'm very honoured to be a guest curator and as a book lover myself, being associated with literature festivals is something more than just a job. It is very timely that Cheltenham Literature Festival features Japan at a time when Japanese books and culture have never been so popular in the UK."
Together, the guest curators and experts have combined with the programming team and Literature Festival board members to create a programme that is not to be missed. Whether you know your East from your West or not, the events promise to excite and entice and broaden your literary horizons too.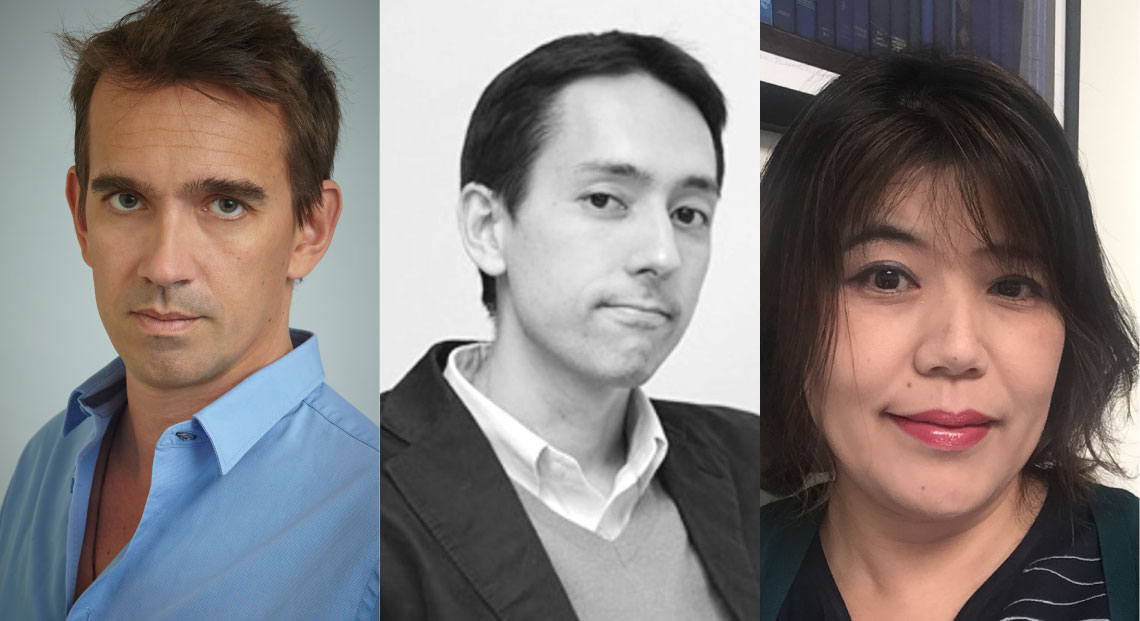 From left to right; Peter Frankopan, David Karashima, Junko Takekawa
The programme
Looking east to a region typified by its rapid change and rise in global influence, Cheltenham will host an extensive collection of writers, experts and cultural commentators for discussions, presentations and readings. As well as keeping 'East meets West' at its heart, the programme is designed to provide 'something for everyone' introducing the theme into subject-matter interest areas such as Art & Design, History and Fiction.
Exploring Art and Design, V&A's curators help us to marvel at the fabulous treasures in the East Asian Galleries, and uncover the little-known story of Van Gogh's obsession with Japanese woodcuts. For Lifestyle events why not be transported to Japan as you taste specially selected Japanese whiskies, understand the links between Zen Buddhism and Japanese garden design and experience the history of the 'Disney of Japan' - Studio Ghibli? In Fiction, celebrate the work of the outstanding cult Japanese author Haruki Murakami and explore the East Asian canon more widely with authors such as Masatsugu Ono, Madeleine Thien, Sayaka Murata, Min Jin Lee and Xiaolu Guo. The Festival's resident Haiku poet demonstrates the beauty and brevity of this succinct form. History buffs will be fascinated by the story of The Silk Road, the great trading route between East and West, the emergence of Japan from self-imposed isolation during the Meiji restoration and the amazing discovery of the iconic terracotta army. Travel events include a guide to the extraordinary metropolis of Tokyo with insiders Ian Buruma and Asa Yoneda. The hugely popular collection of Current Affairs events brings an extraordinary cohort of experts and analysts to interrogate the state of the world and take the political temperature at home and abroad. Will peace break out on the Korean Peninsula? Is China the next superpower? Will the tragic conflict in Syria ever end? The sharp minds of our Times and Sunday Times journalists will be at work and on stage, cutting through the noise to tell you the real stories behind the news – and The Times Debate tackles a topic of huge significance: Is Liberal Democracy Dying?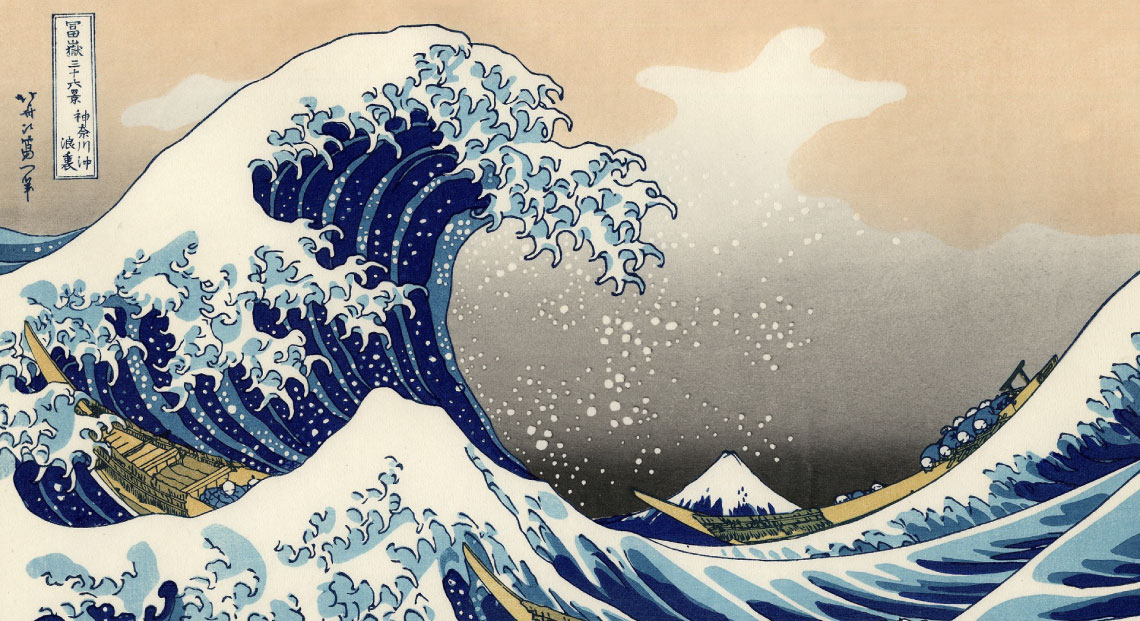 The Great Wave off Kanagawa print by Hokusai, Metropolitan Museum of Art
Tickets
Members can already add events to their wishlist, ahead of the member ticket sale on Wednesday 29th August at 1pm. Tickets are then on sale to the general public at 1pm on Wednesday September 5th.
The programme
For those who want to download a full programme, you can grab a copy here...
East meets West events:
Related
0 Comments