As well as welcoming Giggling Squid and Bath Road Beers to Cheltenham, there's plenty for foodies to salivate over this month...
---
Event Highlights
Midsummer Fiesta
Date: 7th July
Location: Montpellier Gardens, Cheltenham, Gloucestershire, GL50 1UW
Although not exclusively a food festival, one of the best things about this family-friendly festival is the variety of street-food pop-ups and stalls with things to eat then and things to take home. You can munch, crunch and slurp your way around the vendors, while listening to live music and letting the kids run wild...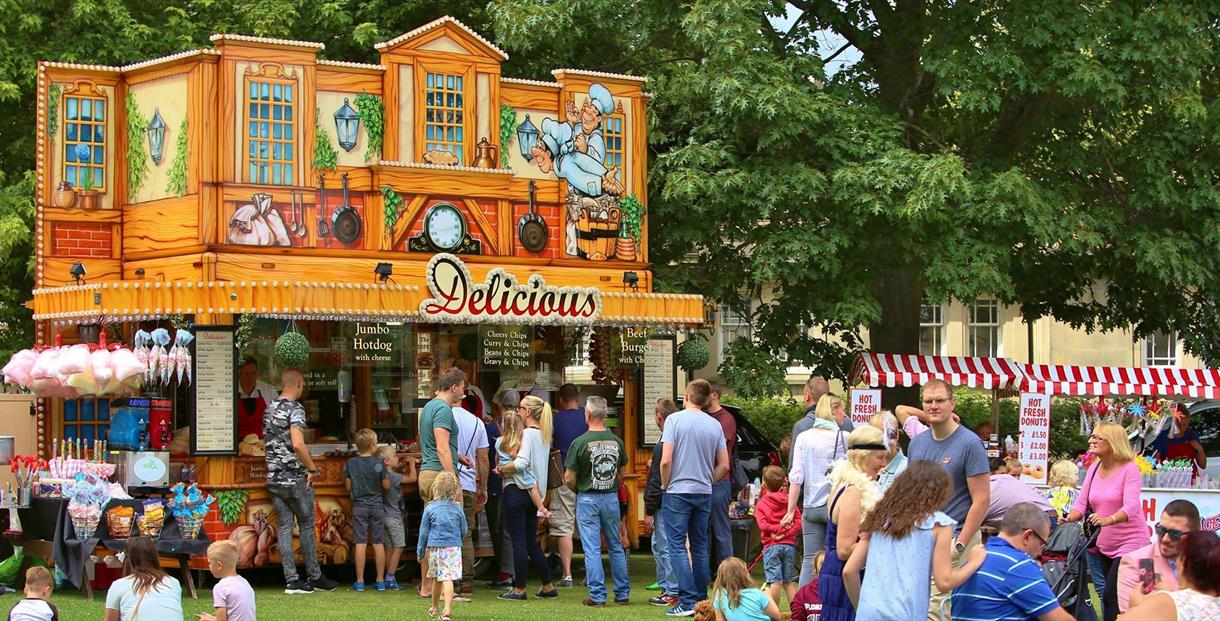 Cooking with rations
Date: 14th July
Location: 4 Clarence Road, Pittville, Cheltenham, Gloucestershire, GL52 2AY
As part of their historic cooking series, The Holst Birthplace Museum will be offering visitors the chance to find out what WW1 Ration Cooking actually tasted like! All this takes place in the original, preserved kitchen and you'll get the chance to sample the treats!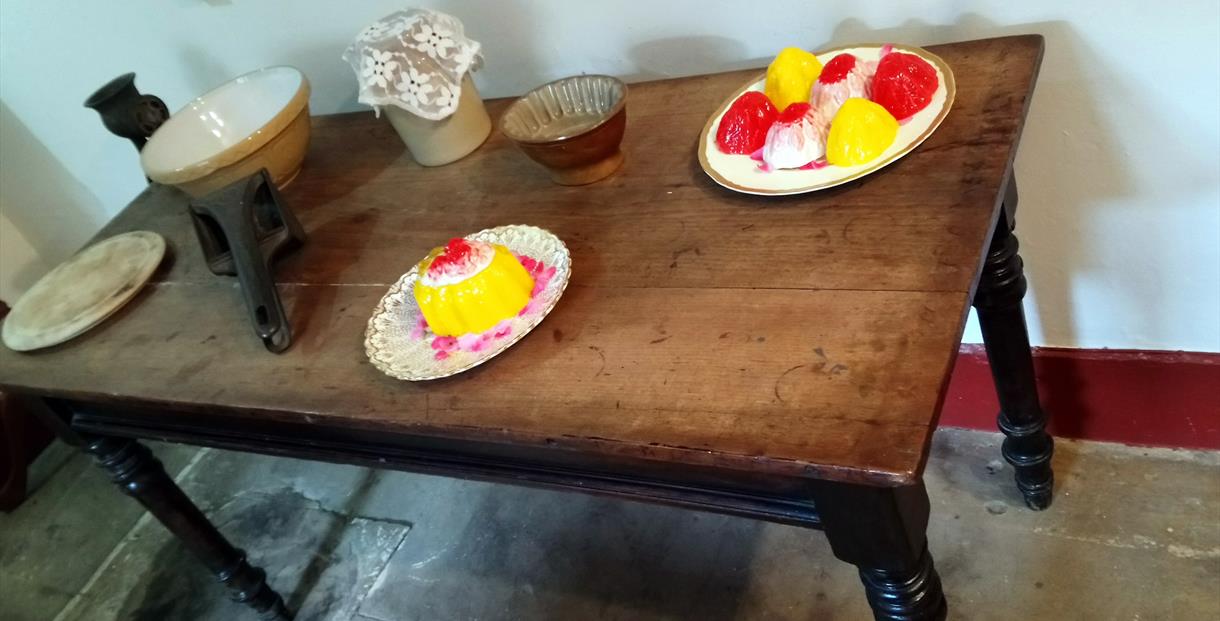 The Great British Gin Festival
Date: Saturday 14th July
Location: Cheltenham Town Hall, Imperial Square, Cheltenham, GL50 1QA
The touring gin festival is stopping off at Cheltenham Town Hall and it promises to be a good'un. Trade stands with samples (of course!), cocktail demos and even a virtual reality gin distillery will all combine to make this an event to remember.
---
Openings
Bath Road Beers
Date: Open now
Location: 157 Bath Road, Cheltenham, GL53 7LU
Having opened at the very end of June, Bath Road Beers is the new shopping destination for craft beer and ale lovers. It is the latest addition to the bustling Bath Road facades, and its gorgeous interior with superb selection is sure to entice the discerning shopper! Welcome to the town.
Twisted 6
Date: Open now
Location: 6 Regent St, Cheltenham GL50 1HE
Relaunched on the 30th June, Twisted 6 has replaced late night cocktail bar Six Degrees of Separation. The Regent Street favourite will continue to build on the success of its predecessor, but new husband and wife team Nick and Jan now hope to add a gin flair to the cocktail menu. We can't wait to try the new menu!
Montpellier Bar & Grill
Date: Friday 6th July
Location: 9 Montpellier Terrace, Cheltenham, GL50 1US (former site of the Thai Brasserie)
Purporting to be the only authentic charcoal grill in Cheltenham, July is off to a great start with this opening in Montpellier. As well as offering exceptional flame-grilled food, the concept of this restaurant gives foodies the opportunity to take control of their meal, mixing and matching meat and fish dishes with whatever side they like, including low calorie options.
Gin & Tea Palace
Date: first week of July
Location: 47-49 The Promenade, Cheltenham, GL50 1PJ (former site of The Prom Vaults nightclub)
What could be better? Two of the nation's favourites under one roof? Run by the owners of much-loved East India Cafe, the sister bar is opening at the former site of The Prom Vaults nightclub and will provide a relaxed, decadent atmosphere for the discerning drinker.
The Frogmill
Date: 13th July
Location: The Frogmill Inn, Shipton Oliffe, Andoversford, GL54 4HT
Following a multi-million pound refurb, this 16th century inn will relaunch in the middle of July. Located at the side of the A40 between Cheltenham and Oxford, this is sure to become a favourite pitstop for many, and a destination location for locals. The new look promises a dog-friendly, alfresco dining space and an inspiring new menu. As part of the relaunch, you can register for 50% off lunch or dinner on the 10th, 11th or 12th July as part of the soft-launch.
Giggling Squid
Date: 23rd July 2018
Location: 6-7, Montpellier Street, Cheltenham, GL50 1SX
The family-run chain offering simple, rustic, fresh thai food in a tapas format will be joining the Cheltenham scene at the end of this month. Taking over the former Strada premises at the top of Montpellier, this is sure to be a welcome addition to the restaurant offering in Cheltenham.
Reopening: Copa Cheltenham
Date: 14th July
Location: 66 Regent St, Cheltenham GL50 1HA
It isn't strictly a new opening, but Copa has been closed while it undergoes major reinvestment and refurbishment. It will relaunch on the 14th July with a gin fling party...
---
Special Offers
Don't forget to keep up to date with local food & drink offers on our special offers page here...
---
Hands on
As well as the Bake Back in Time event at the Holst Museum (see above), there are a number of great things happening this month to keep you entertained...
Learn to cook a roast
Date: 8th July
Location: The Foodworks Cookery School, Colesbourne Park, Cheltenham, Gloucestershire, GL53 9NP
For youngsters between the ages of 14 & 18, this hands-on course will teach them how to prepare, cook and serve this staple of community cooking. They're not skimping either - it's a roast with all the trimmings!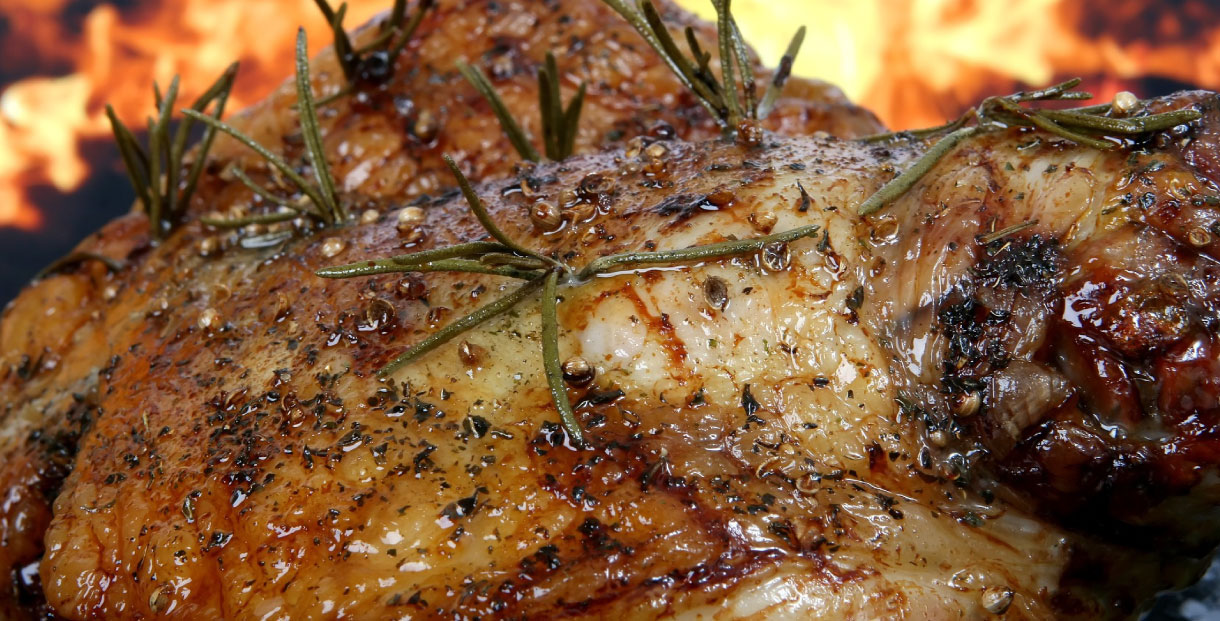 Regency Foodie Tour
When: Every Wednesday & Saturday until 29th September (starts 10.30am)
Starts: At the Wilson Art Gallery & Museum, Clarence Street, Cheltenham, Gloucestershire, GL50 3JT
Led by Cotswold Foodie Tours, this guided three-hour walking tour of Cheltenham stops at five gastronomic destinations. You'll learn about local produce from artisan food makers and local chefs. If you can't make one of these dates, you can also arrange a private tour on request...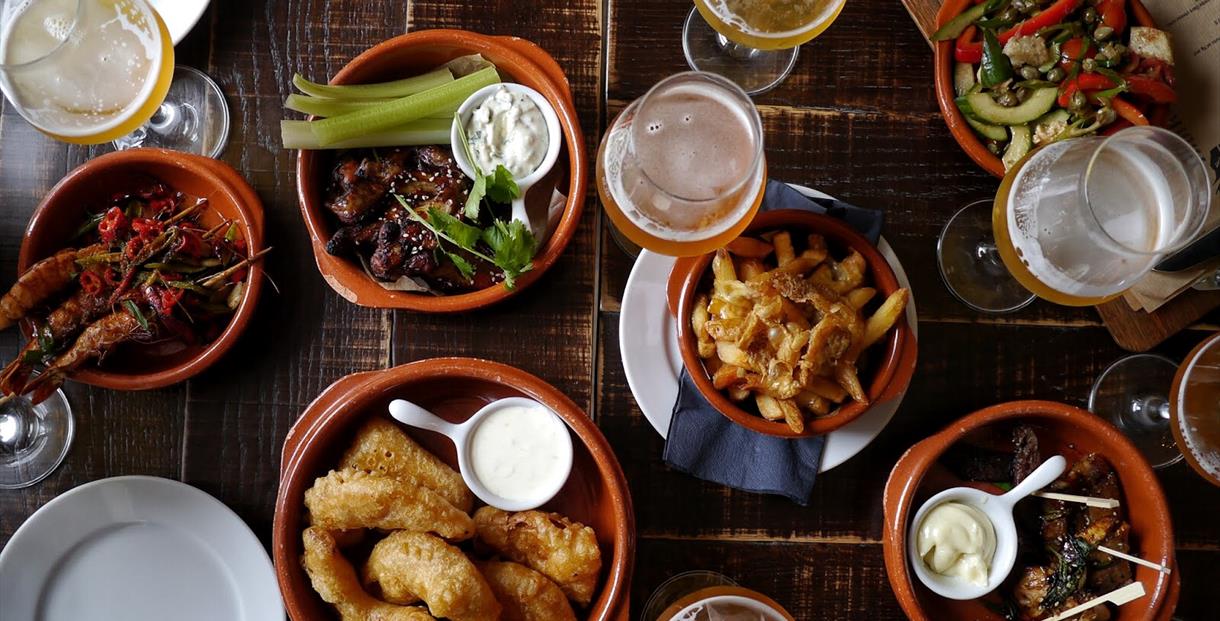 Brewerism Brewery Tour
When: Every Friday and Saturday (various times)
Where: Various locations
Passionate beer lover Shandin takes guests on a tour of local ales and breweries, running every Saturday and Sunday locally. These tours are fun and interactive - plenty of tasting! - and even better they support local producers too.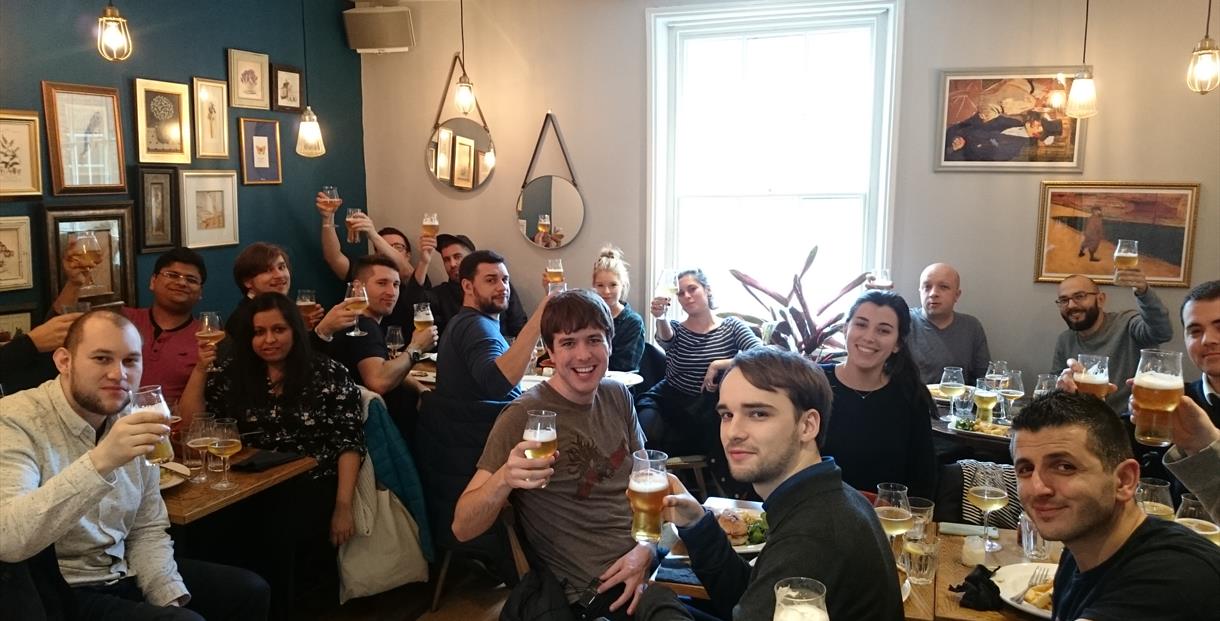 Curry & Colonels
When: 7th July
Where: Leaving from the Wilson Art Gallery & Museum, Clarence Street, Cheltenham, Gloucestershire, GL50 3JT
Did you know that Cheltenham has connections with an Indian Raj? This 90 minute walking tour and 45 minute foodie masterclass show you around the history of Cheltenham and culminates in a cookery demonstration and tasting at East India Cafe. If you can't go this month, the tour runs once a month between now and October.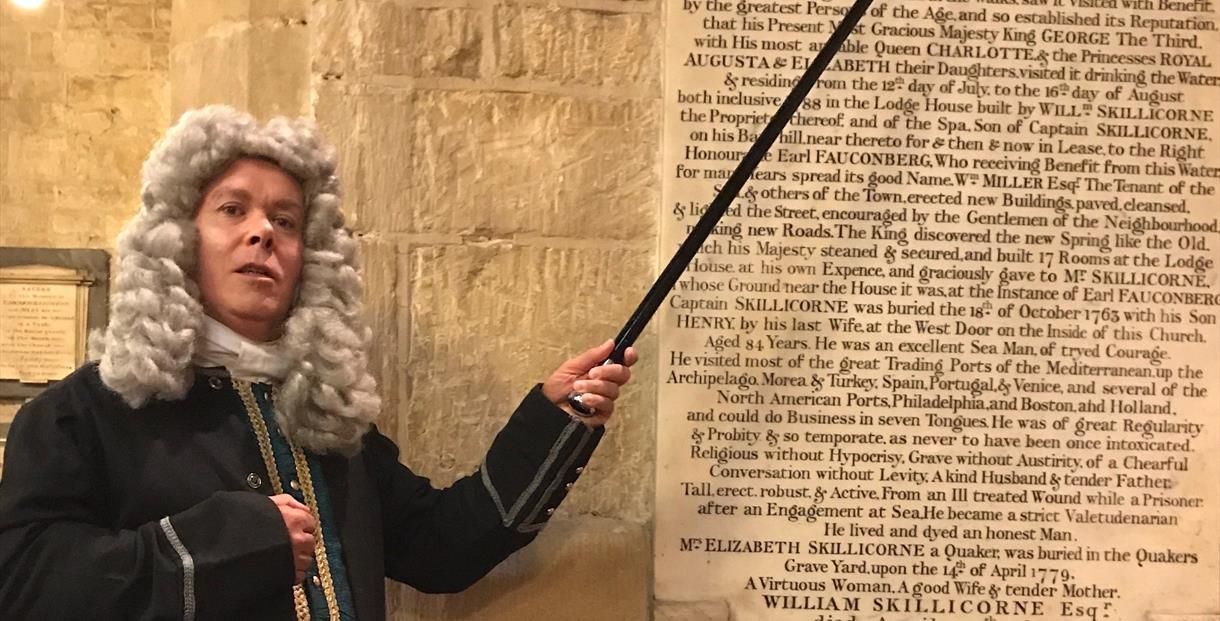 Beyond Cheltenham: Foraging Courses
Dates & Locations
A beginner's guide to foraging. Understand the countryside code and how it affects foraging, and then take in the local area and identify edible and poisonous plants. The course includes homemade refreshments as well as a lunch.
---
What else?
As part of the eagerly anticipated opening of a flagship John Lewis in the centre of Cheltenham, it has been announced that local Cotswold Bakery & Tea Rooms Huffkins will be operating the cafe in-store. Huffkins, who already operate in Cheltenham, will offer a mid-shop respite and we can't wait!
Wimbledon Afternoon Tea
Date: 2nd to 15th July
Location: The Greenway Hotel and Spa, Shurdington, Cheltenham, Gloucestershire, GL51 4UG
Enjoy a Wimbledon themed Afternoon Tea served with a glass of Pimms, all while watching the tennis. Enough said!
---
Beyond Cheltenham
The Cotswold Show & Food Festival
Date: 7th-8th July 2018
Location: The Bathurst Estate Office, Cirencester Park, Cirencester, Gloucestershire, GL7 2BU
The Cotswold Show & Food Festival offers a fantastic day out for the whole family and a massive part of the show is the Food & Drink Festival. There's a cookery theatre, picnic and street food and more than 50 local producers running market stalls. This year's cookery theatre features chefs from Cheltenham Hotel Ellenborough Park, as well as Cotswold hotels The Slaughters Manor House, The Lygon Arms and The Feathered Nest.
DISCOUNTED TICKETS: Buy in advance at Cheltenham Tourist Information Centre (Wilson Art Gallery & Museum, Clarence Street, Cheltenham, Gloucestershire, GL50 3JT) and save 20% off gate prices.
Cotswold Beer Festival
Dates: 20th - 22nd July
Location: Postlip Hall, Winchcombe, Cheltenham, Gloucestershire, GL54 5AQ
A fantastic beer festival set in a stunning heritage venue, the Cotswold Beer Festival is entering its 42nd year this year. It's run entirely by volunteers and is a well-respected local event. Perfect for beer beginners or beer buffs alike and for families too!
---
Planning ahead
Dates for your diary in Cheltenham:
Related
0 Comments