As home to one of the biggest meets in the world, we know a thing or two about racing! That's why, we caught up with independent retailer Keith Scarrott to talk fashion at Ascot later this month.
Obviously, the Royal Ascot races are not held in Cheltenham; but that doesn't mean you can't make our town your go-to destination for the perfect outfit. Cheltenham is home to a plethora of shopping districts, from Montpellier to The Suffolks, and all along the High Street and Promenade. What typifies shopping in Cheltenham is our fantastic array of independent and boutique retailers, who thrive together to create a fabulous shopping destination. What are you waiting for?
Taking place between the 19th to the 23rd June, Royal Ascot is synonymous with sartorial elegance, with 300,000 visitors creating a diverse blend of styles and fashions, and establishing the meet not only as a premier racing event, but also as a hub of fashion - to see and be seen. Of course these fashions are not left to the whims of guests, but are guided by a strict Ascot dress code. Some of these fashion edicts apply across all enclosures (The Royal Enclosure, The Queen Anne Enclosure, The Village Enclosure and the Windsor Enclosure), with the Royal and Queen Anne enclosure having a few extra decrees.
Dresses and skirts should be of modest length (below the knee or longer), have straps that are an inch or more in width, trouser suits are deemed acceptable, headpieces of more than 4-inch diameter bases are expected, and fascinators are not appropriate for the Royal Enclosure where hats are mandated. In 2017, Ascot announced jumpsuits as an acceptable form of dress, and interestingly there are no expectations around appropriate shoes, although we advise people to remember that they are on their feet for a considerable part of the day!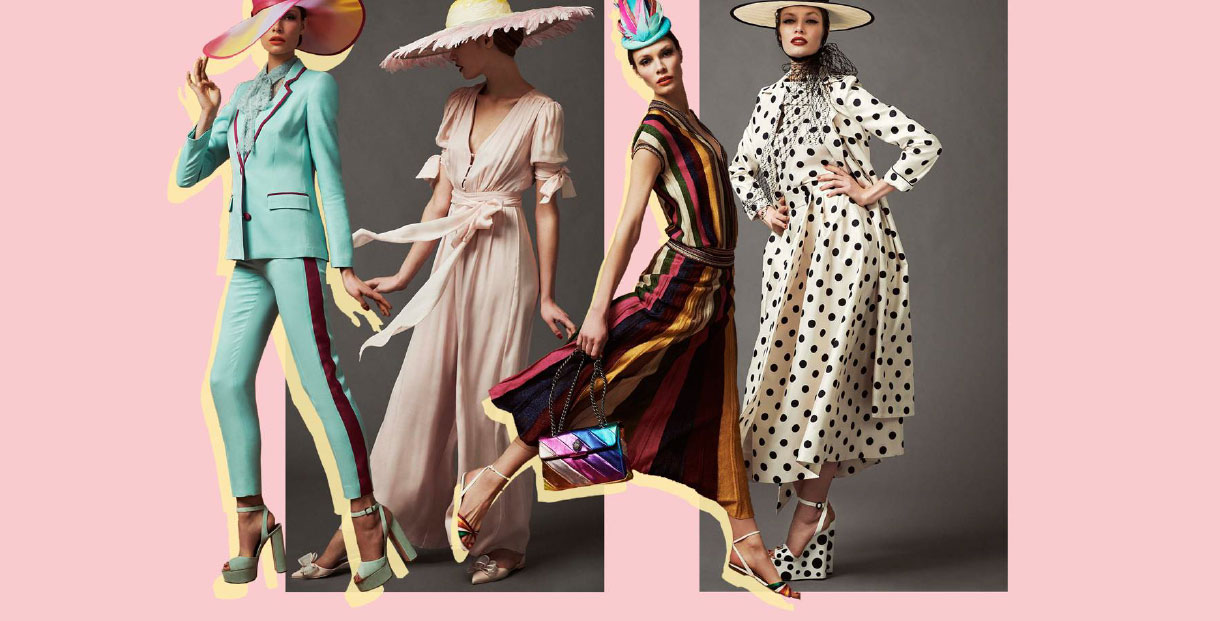 * Image from glamourmagazine.co.uk
We caught up with Sophie Scarrott from Keith Scarrott Shoes to talk dressing for Ascot, with particular focus on one of the most important parts of your outfit - your shoes! They can make or break an outfit, and as Sophie advises, don't underestimate how long you will spend on your feet!
Vintage Inspiration
Drawing on the styles of a young Queen Elizabeth and sister Princess Margaret, 1950's inspired dresses offer a flattering, Ascot-appropriate look. Flattering necklines, cinched waists, calf-brushing skirts and appropriate width straps make for an effortless, elegant outfit. Paired with an on-trend kitten heel and you've got the perfect outfit without discomfort from spending time on your feet. From our range, we recommend simple slingback in a colour pop suede such as our 'Pratolina' shoe or the versatile and stylish 'Belladonna' in its navy and soft pink hues with the oversized knot front adding gorgeous detail.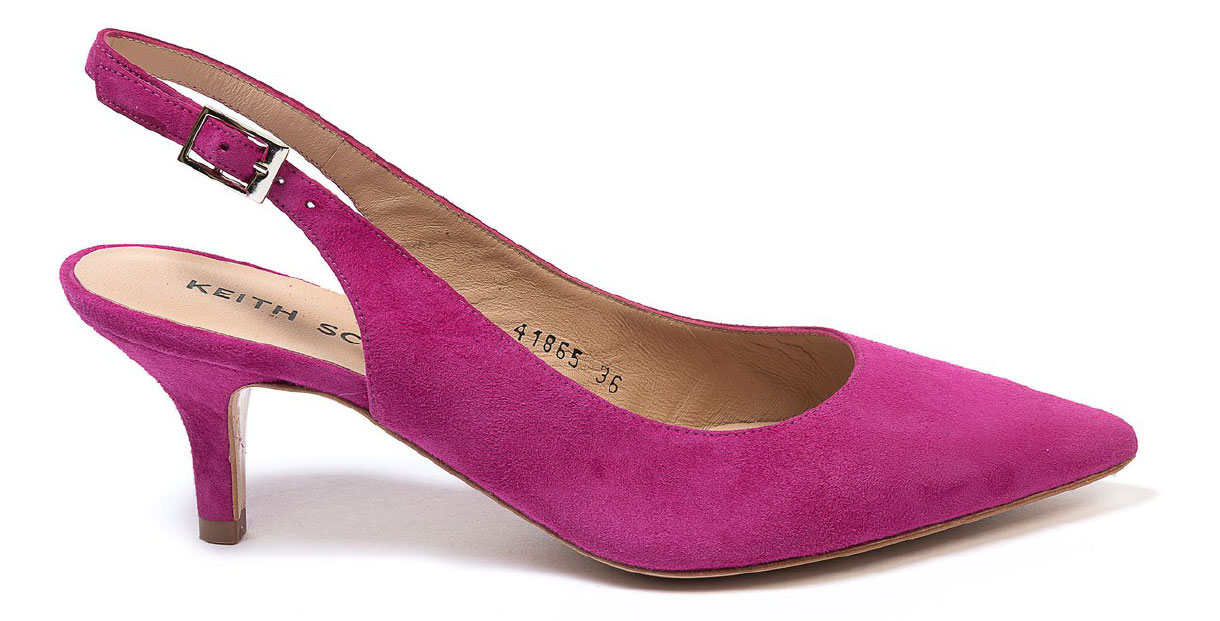 Classic couture
If you opt for a vibrant or patterned summer style, then it's a good idea to bag a classic court to complete your look. Round or pointed, low, mid or high heel, the choices are endless, and the advantage of a court shoe is to let your outfit do the talking. Neutral metallic or natural hues can be great, or for the more adventurous spirit, a colour-pop court in a complementary shade can enhance. It is essential that you focus on the balance and cut of the shoe, so that it's comfortable and effortless to spend a day on your feet, even if the heels are high - something our range excels at.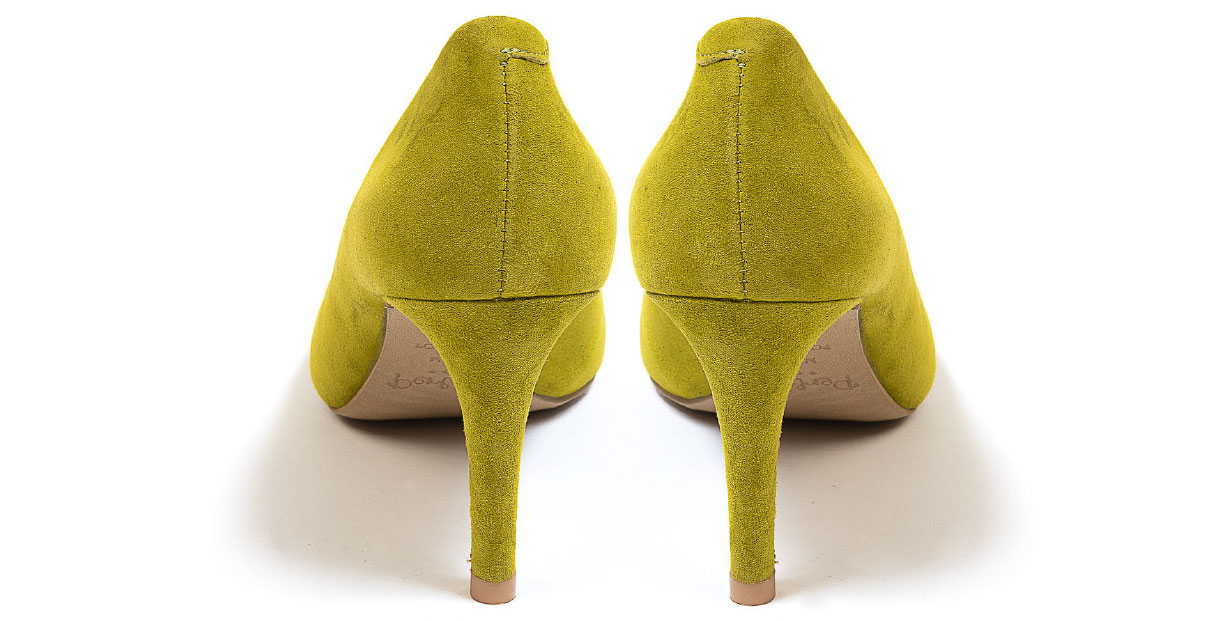 'Casual' comfort
Can Ascot really be casual? Not really, no; however the Village and Windsor enclosures offer a slightly more relaxed set of rules for your style. Both of these enclosures entertain all day and into the evening, and guests usually walk many miles around the boutique restaurants and champagne and cocktail bars. This is where the block or stacked heels come in, or even an on-trend, smart flat.
For block heel inspiration, our Rosa and Lavanda heels are both sprinkled with sparkle, softening the heel visually and providing refined glamour. They are incredibly comfortable so you can spend your hours lapping the various bars and restaurants.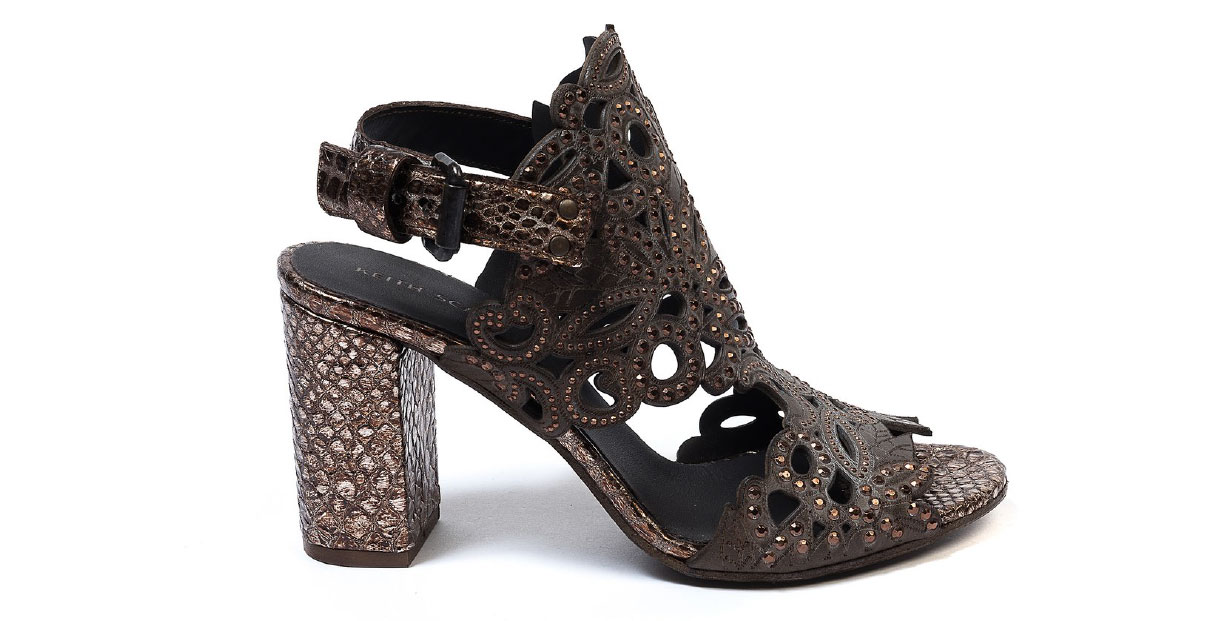 Meanwhile, for the perfect flat combining all day comfort with effortless elegance, it has to be the Ravello with its pretty laces and hand woven structure. This adds a masculine edge to a feminine look without being overpowering. Alternatively, for a more vibrant look, our Arancia sling with its fringing, studs and two tone leather is a fun way to accessorise a jumpsuit or mid length dress.
Pairing these shoes with their perfect partner outfits, then a trip to Bodega Womenswear or Atelier Nineteen are a must. For those bringing their partner along, James of Montpellier is fab, giving you both an Ascot-astounding outfit for the occasion. You can shop online with Keith Scarrott, or in their store at 8 The Promenade, Cheltenham, Gloucestershire, GL50 1LR.
Why not take some inspiration from this official Ascot video in association with Cunard?
Related
0 Comments