Location: The Firestation, St James' Square, Cheltenham GL50 3PU
Contact: Facebook | Website | +44 (0) 1242 809135
What: An accessible all-day social hub with carefully-sourced food and drink and a welcoming feeling. It is housed in the original Fire Station building which was built 110 years ago.
Experience:
The Fire Station (TFS) is a one off pub with it's own personality, despite being part of a wider chain of restaurants known as Mosaic pub and dining. I've visited their Birmingham branch known as the Button Factory a number of times, and can confirm they offer equally as delicious cocktails if you're venturing that way.
Although it can't be classed as independent, TFS pride themselves on crafted, carefully selected and passionately sourced drinks, in intimate, snug, exclusive spaces, with a lively atmosphere. In my experience, the customers consist of groups of friends, trendy solos and business people from all over, although in the day-time it's very pram-accessible too.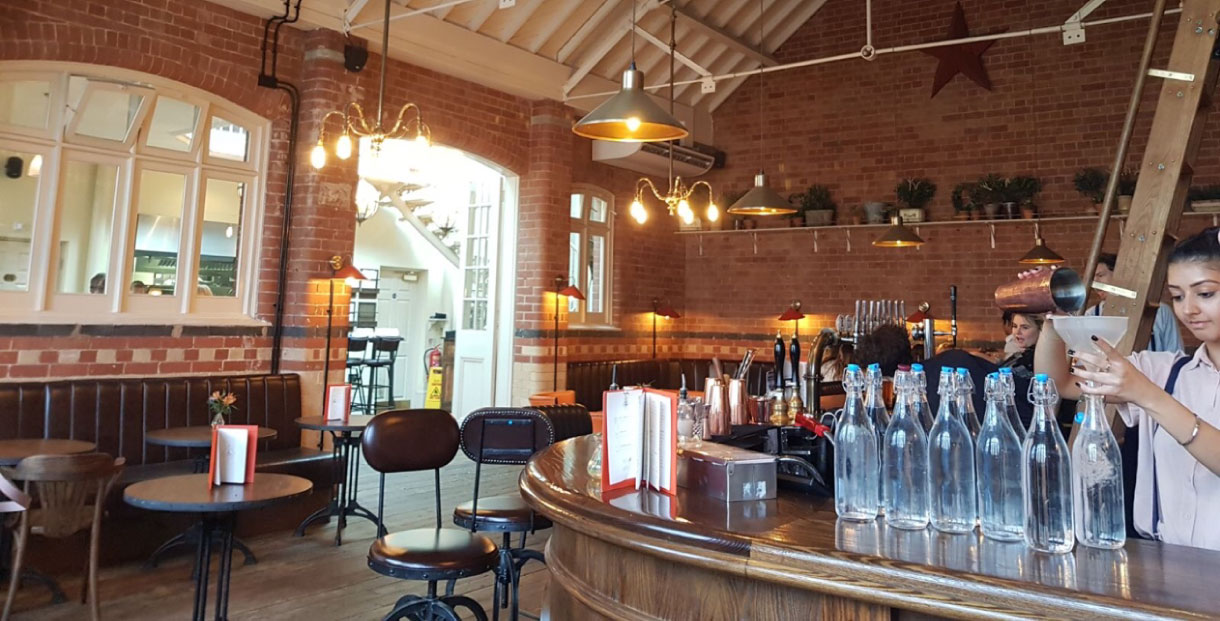 What
The Fire Station describes itself as a vibrant, fresh and accessible all day social hub and that it is. It opened fairly recently in 2016, 110 years after its originally built. An all rounder depending on what vibe you're after – TFS is both a bar and a restaurant, suitable for day and night sessions alike. The staff are well equipped to tend to all your drinks needs, in particular the much hyped about cocktails. We're a particular fan of their 'library-style' ladder on wheels, which is used to climb their rows and rows of different drinks bottles!
Where
TFS is pretty centrally located, but given that it's a renovated fire station, it's slightly out of the loop in terms of other bars. Located in St James Square, it's within walking distance of the centre of town, as well as the Montpellier District. There are a few other watering holes a stones throw away from TFS, including the Bayshill pub, the Railway Inn, the Bottle of Sauce and the Tavern.
If you're coming in on coach, TFS is less than five minutes by foot from Royal Well bus station. If it's a train your getting in on, then it's a six minute taxi ride, or a 25 min stroll from the station along the honeybourne line.
When
The Fire Station opens at 11am and closes at 11:30pm, Monday to Thursdays, stays open 'til late' on Fridays, opens a little earlier at 10am Saturdays and closes at 11pm on Sundays.
Other than great food and drink, TFS has also introduced Cheltenham to the world of bottomless bunching. Yes, that's right, between 10am and 4pm every Saturday and Sunday, boozers can drink their way through two or three courses for £30 and £35 respectively, with the addition of unlimited selected drinks. These include prosseco (of course), Bellini's, mimosas and bloody Mary's. Phwoar! I've tried this on more than one occasion and can vouch for how brilliant this deal is.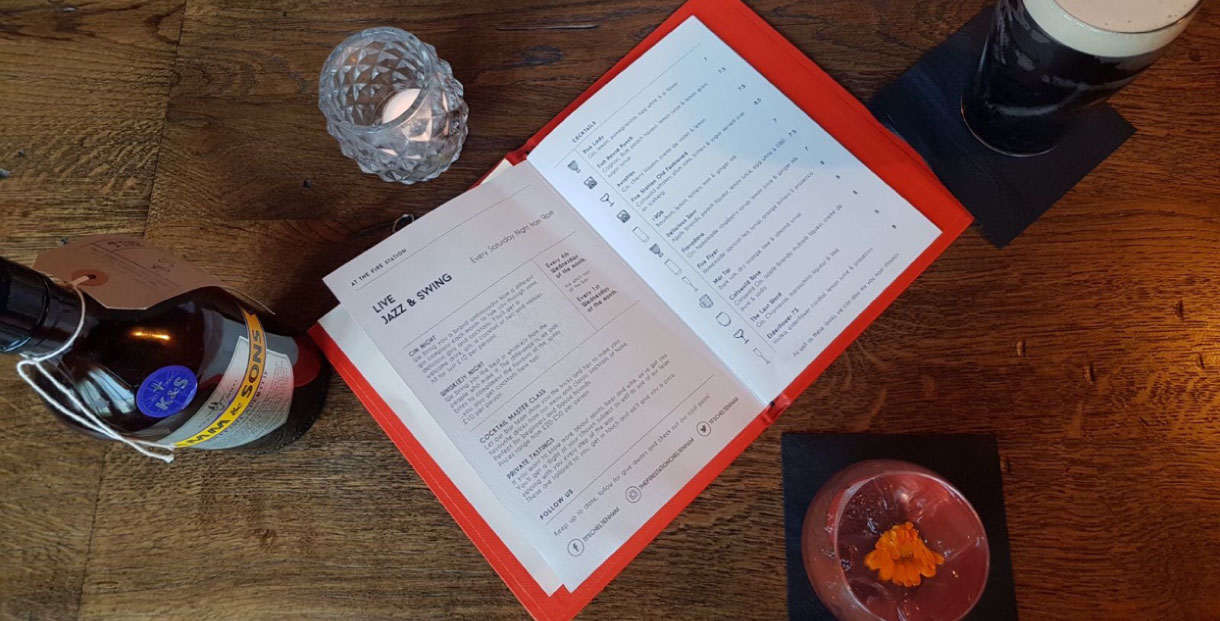 It doesn't stop there. Every 4th Wednesday of the month, TFS put on a Gin night (yay). Each session brings an ambassador from a different brand to talk punters through a range of drinks. It's £10 per person and for that you get a cocktail and nibbles. Similarly, TFS run a Whiskey night, on the 1st Wednesday of every month. The experts are brought in, and nibbles are catered to the tastes of the different spirits. The price of £10 per person includes a cocktail too.
For those who fancy getting more hands on, TFS host cocktail masterclass evenings. Here, visitors are shown the best tips and tricks to recreate favourite fire station cocktails in the comfort of their own home. This costs anything from £20 to £50 per person.
TFS offer private tasting sessions for those keen to try out different beers, spirits and wines. With this one, staff are present throughout to talk you through your chosen flight.
Finally, for those in the mood to party, TFS host a live swing and jazz night every Saturday from 9pm!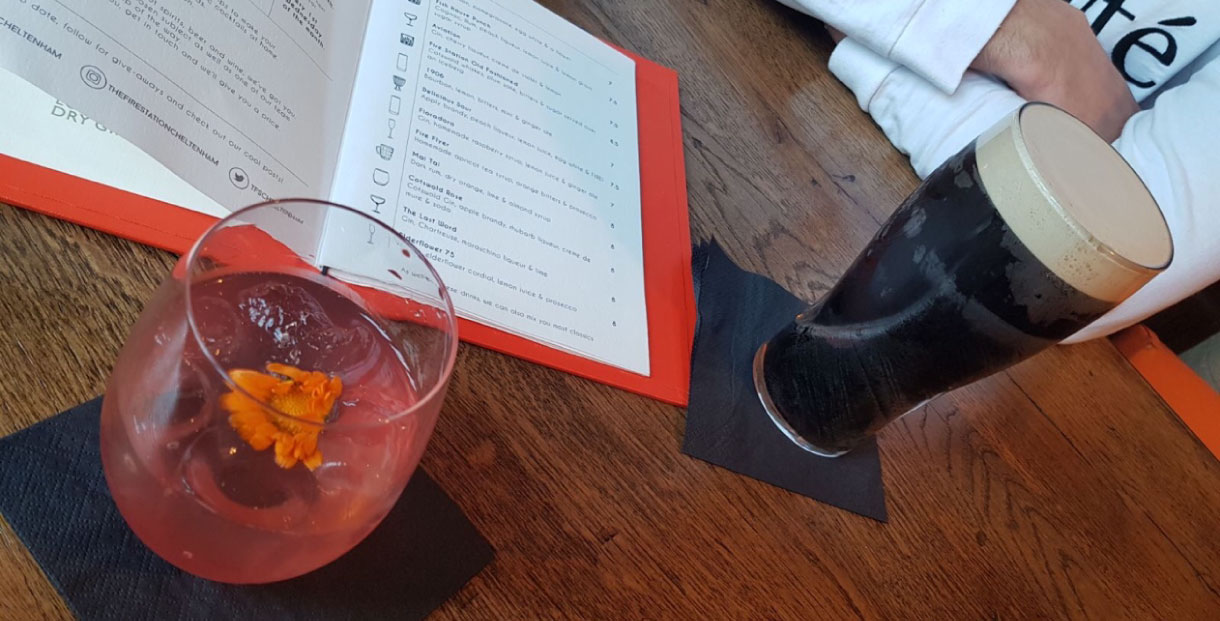 Why
Built in 1906, The Fire Station is a must see for those visiting Cheltenham. It offers wow factor inside and out, with its original fire station exterior design, blended with modern interiors. If it's just drinks you're after, soak up the chic, open plan bar area on a trendy stool. If you're eating too, then head upstairs where you can admire the character of the building from a cosy booth. Either way, table service applies and I suggest you book if you're eating.
Sadly TFS is another outdoor space lacking establishment, which is a shame on those sunnier days. However, the light and airy feel will have you feeling all summery regardless.
How
So, you've heard what the fire station has got to offer, now let's get down to business. Expect typical Cheltenham prices for cocktails, at anywhere between £7 and £8 a pop. Given the strength of the ones I've tried, I'd say they are worth the asking price! For local gin lovers, check out the 'Cotswold Rose', consisting of Cotswold gin, apple brandy, rhubarb liqueur, Creme de mer and soda. The edible flower may look sweet, but this one certainly packs a punch.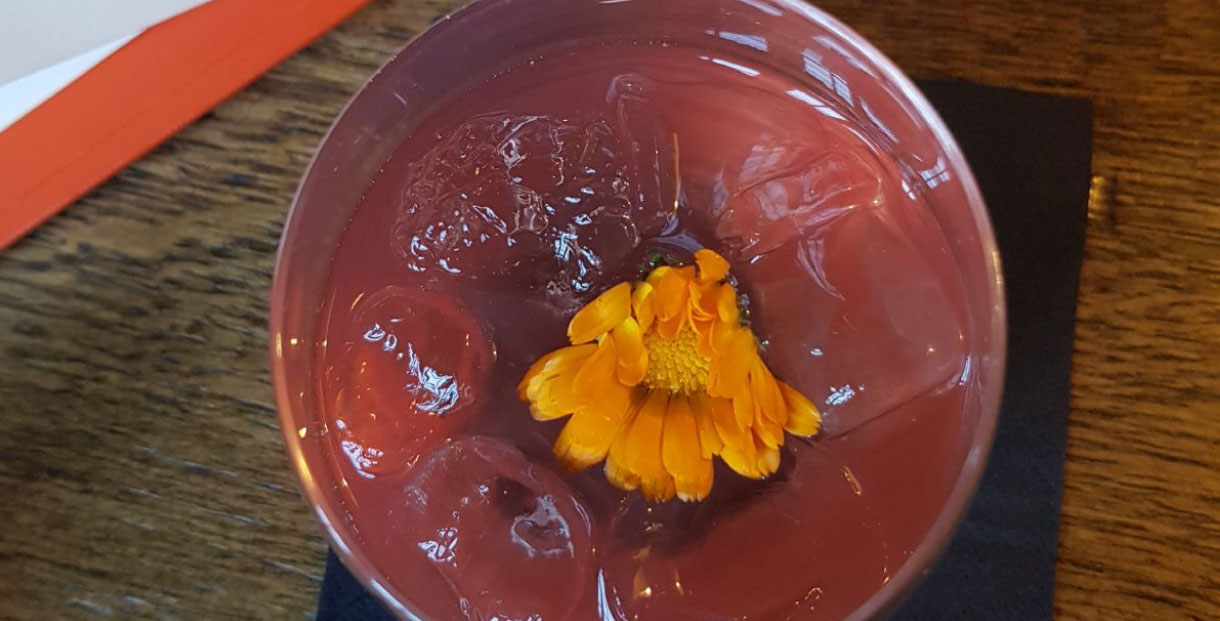 For those after beers and ciders, TFS offer a range of bottles, cans, draught and casks. These range from £4 to £5.50. The wine menu doesn't disappoint, with an extensive list of reds, whites, roses and fizz. They go from £4.80 for a medium glass to £90 a bottle. Not forgetting the good old spirits, TFS do a big old range of gins (win win), rums, brandy's, whiskeys, tequilas, vodkas, liqueurs, aperitifs and even digestifs. These start at £3.50 for a single and go up to £20 a double. Unfortunately TFS don't actually advertise any non alcoholic drinks, although i'd encourage the non drinkers among us to request them anyway. Surprisingly though, they do offer a kids menu which offers juice and milk.
---
This blog was brought to you by our Cheltenham Champion Charlie from Gin and Supper Club. You can read more great content on her blog here, or follow her on Instagram and Facebook.
Related
0 Comments