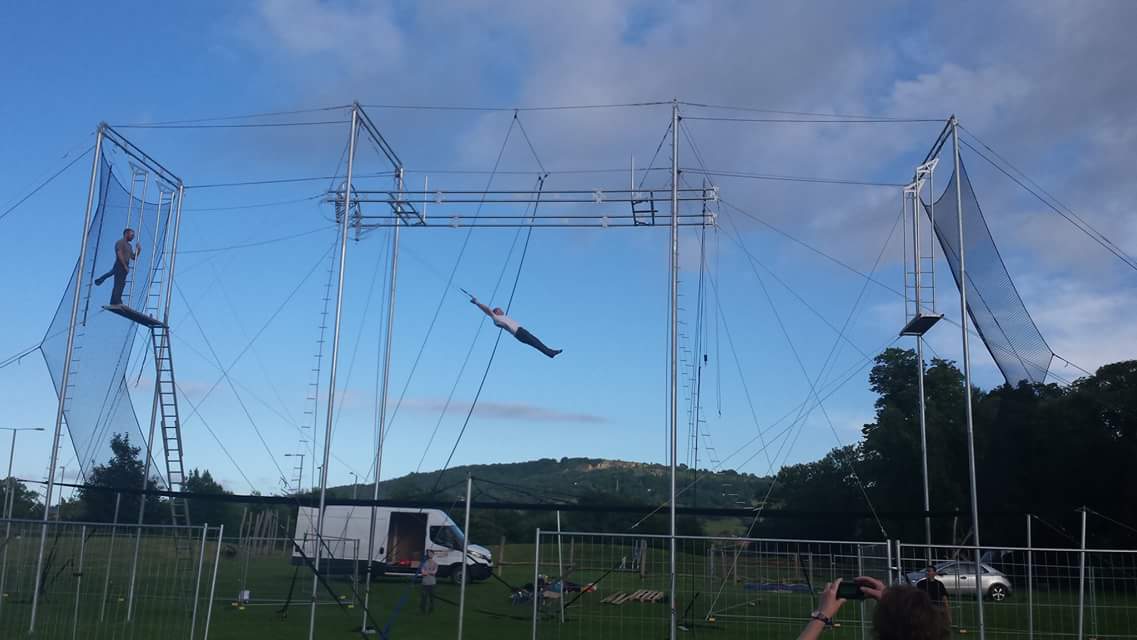 Excitingly, this summer Cheltenham has a trapeze pop-up, appearing in four or our parks town-wide. So whether you've always dreamed of running away to join the circus, fancy flying through the air just because you can, or want something unusual to entertain the kids, then this is the activity for you...
The All Bars Flying Trapeze Club is the first full-size outdoor rig outside of London, and is the only bar-to-bar rig in the country. This jargon may fly (get it) over your head, but worry not the rig is open to beginner's and all will be explained, meanwhile more experienced flyers can master advanced tricks in small classes.
Speaking to Ian Chodera from All Bars Flying Trapeze Club, he comments "We're really excited to be here in Cheltenham and very much looking forward to the next few months. Flying on a trapeze is an amazing experience and we'd like to encourage people to have a go. At the same time we offer affordable regular sessions for the more experienced flyer – so please come along and see what it's all about!"
The pop-up rig will appear in four different parks aross the town, including:
15 June to 12 July: Brizen Playing Fields, Cheltenham GL51BB
13 July to 8 August: Beeches Playing Field, GL53 8LY
9 August to 4 September: Swindon Village Playing Field, Cheltenham GL51 9QA
5 September to 1 October: Naunton Park Playing Field, Cheltenham GL53 7DL
To find out more and book a slot, visit the All bars flying trapeze club website, call 07989 188807 or drop them an email.
Related
0 Comments