Wychwood draws crowds from across the country to enjoy this family-friendly Festival. Cheltenham Champion Susan Duncombe went along to see what it's all about...
---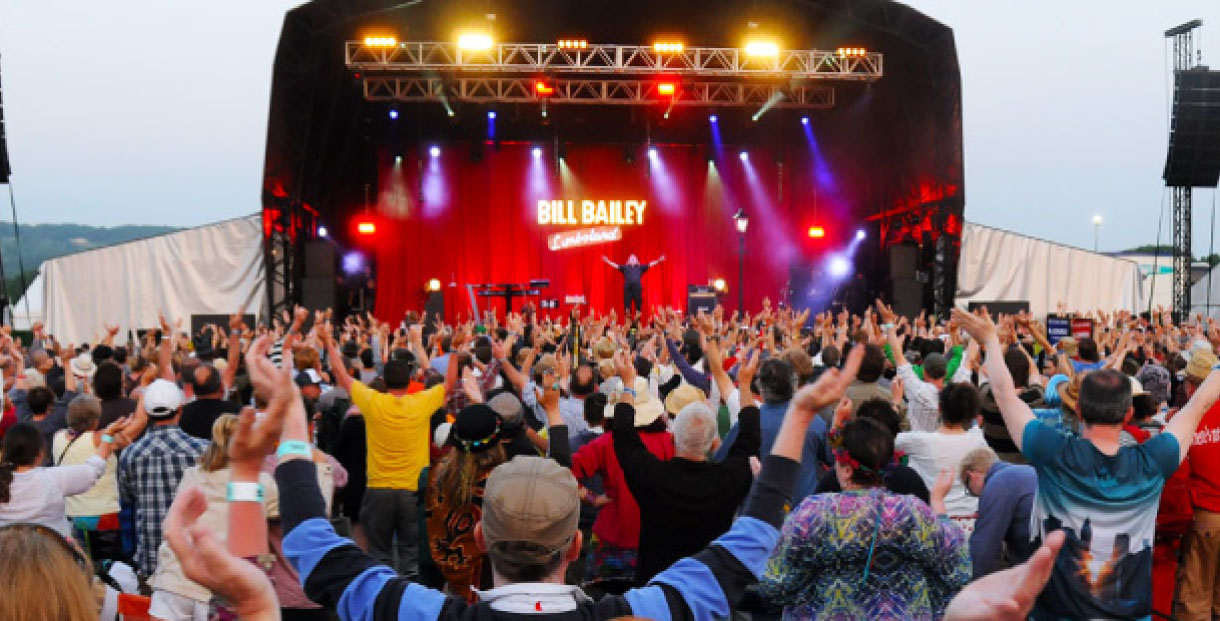 The Wychwood Festival held annually at the world-famous Cheltenham Racecourse is a firm favourite on the calendar of locals and visitors alike. This family-friendly festival has recently finished it's 14th year and just gets better and better. Over the course of the first weekend in June, Wychwood opens its' doors to families, friends and lovers of music who want a chilled festival where there are headline names performing alongside some great new acts getting their chance to shine in front of an appreciative audience.
It is not just all about the music though, there are so many workshops for children and parents to enjoy together it's hard to know what to do next. From shim sham and dazzle on the dance floor to learning how to hula hoop to sack races and drumming, there need never be a dull moment. For the budding musical artists, there are workshops on how to write song lyrics and the opportunity to join the Wychwood Choir. You can even try your hand at stand-up comedy on stage. And if you have ever dreamed of joining the circus, then run away to The Spinning Top to have a go at being a clown or stand tall on stilts.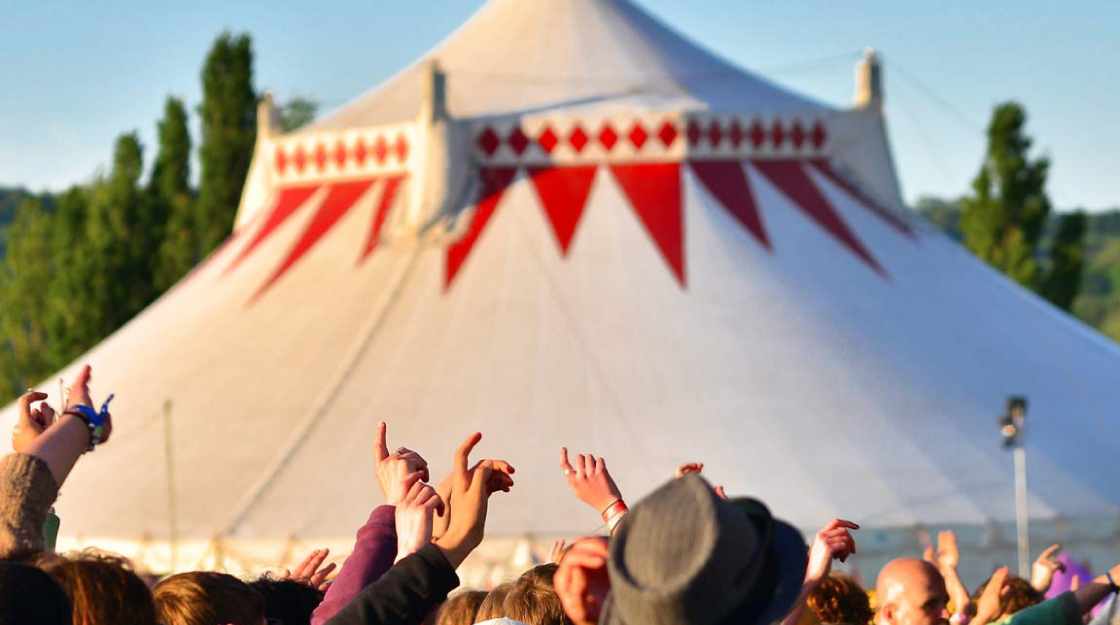 If all of this activity sounds a bit too energetic, then pull up your camping chair in front of the main stage, kick back and watch the line-up of familiar names entertain you. Of course, if the music gets your toes tapping then dancing is most definitely encouraged! The main stage may be the main event, but there are three other stages to go to, to check out emerging talent. Talent such as the now award-winning Rag 'N' Bone Man who played in the Big Top at the Wychwood in 2016.
And when the sun goes down and the live music draws to a close there is no need to hurry home, instead head over to the Big Top for the Headphone Disco. It is simply the best way to end a day at the festival. Don a pair of wireless headphones, switch between the awesome music being played by two DJ's battling it out for listeners, throw caution to the wind and dance and sing your heart out to music only you can hear.
Music and workshops are just part of what is on offer at the Wychwood Festival; there's great street food, the opportunity for some retail therapy and artists exhibiting their amazing skills too. All in all, there really is something for absolutely everyone to enjoy.
So, make a note in your calendar for Friday 31st May to Sunday 2nd June 2019, whether you choose to camp for the weekend or come along for the day, you won't be disappointed! Or why not plan ahead and take advantage of the Early-bird ticket offer that is currently running?
* The Wychwood Festival us a Tribe Festivals Ltd event.
---
This post was bought to you by our Cheltenham Champion Susan Duncombe of Secret Concierge. You can find out more about Secret Concierge here...
To keep up to date with What's On in Cheltenham, don't forget to subscribe to our newsletter...
Related
0 Comments