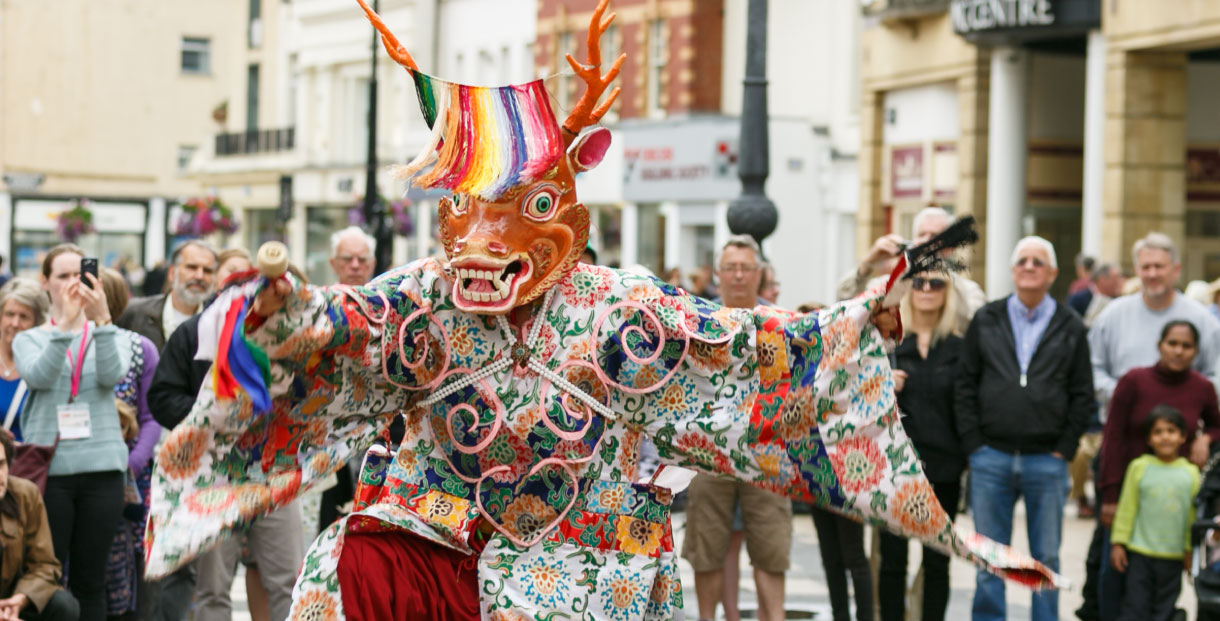 As part of each of the four Cheltenham Festivals (Jazz, Science, Music, Literature), the organisers invest a lot of time, effort and energy into producing a worthwhile programme of free events, happening at venues across the Town and running alongside their ticketed counterparts. The impetus in producing this free programme is to engage audiences with something new, present cutting edge ideas and emerging talent, and of course to ensure that visitors and resident alike can make the most of the Town.
The Music Festival which kicks off this weekend (running 30th June to 15th July) is no exception and this year visitors will be transported to the Philharmonic Orchestra, all without leaving the centre of town. The Virtual Reality Orchestra is set to return to Cheltenham High Street for two weeks (30 June – 15 July) this year with a space theme featuring one of classical music's most famous pieces: Beethoven's Fifth Symphony. Visitors will step into a brightly-coloured shipping container, don a headset and be transported on stage for a Philharmonic performance where they'll be surrounded by string instruments and can stand alongside conductor Esa Pekka Salonen.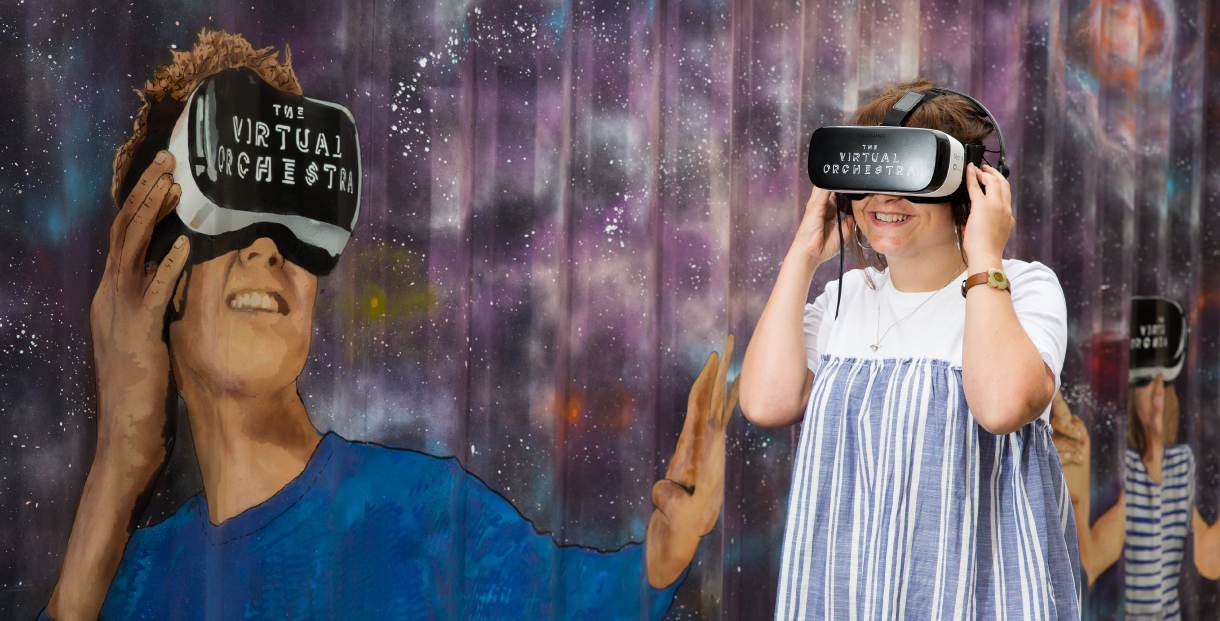 The experience is inspired by the 40th anniversary of the Voyager 1 and 2 spacecraft and the Golden Records they each carried. Intercut into the orchestra's performance are scenes from interstellar space taken by Google's VR team in partnership with NASA. 40 years ago, in September 1977, NASA launched Voyager 1 as part of a programme to study the outer Solar System. Still travelling today, Voyager 1 is the farthest man-made object in space. Mounted to the spacecraft is a golden-plated phonograph record. On the record is a suite of images, recorded greetings from earth and 90 minutes of music, including a Philharmonia Orchestra performance of the first movement of Beethoven's Fifth Symphony, conducted by Otto Klemperer. The free Virtual Orchestra is open from 3-6pm Tuesdays to Fridays and 11am to 5pm on Saturdays and Sundays. The experience lasts 8 minutes and is recommended for age 7+.
Not only that, but the ...around town programme sponsored by Cheltenham BID will also host a one-day only event on Sunday 8 July, the Rajasthan Heritage Brass Band will be marching through Cheltenham Town Centre ending with a final performance in Imperial Gardens. Catch them between 11am and 12pm and 1.30 – 2.30pm. With a diverse repertoire spanning Rajasthani folk songs, Bollywood hits, spiritual qawwali, Bhangra beats. sci-fi and intergalactic funk and even some well-loved pop songs, these vividly costumed musicians and dancers bring a vibrant and colourful celebration of the Rajasthan region.
Of course, alongside the free events, there are lots of ticketed events including performances and workshops. You can find out more about the Music Festival and book available tickets online.
Related
0 Comments