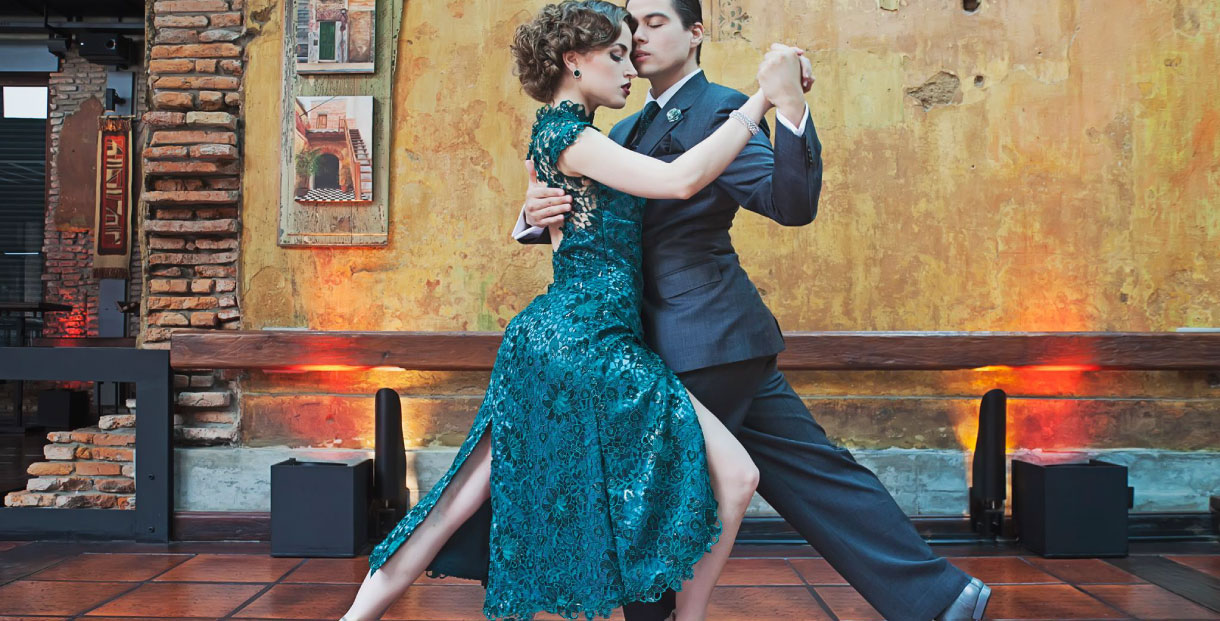 You'd be forgiven for assuming a humble Town in Gloucestershire has absolutely nothing to do with the South America originating Tango, but you'd be wrong! For the last three years, Cheltenham has hosted the well-respected and hugely enjoyable International Tango Festival, which returns to the Town again at the end of this month. Running from the Friday 29th June to Sunday 1st July 2018, the Festival will see budding Tango enthusiasts flock to the town to take part, and the event is open to all ages and abilities from beginner through to expert.
The brainchild of Jolanta Dickson and Adrian Barsby, who have been dancing the Tango together for the last nine years, the Festival brings together a group of professional dancers and enthusiasts who help individuals and couples get started on their Tango journey, and support intermediates and advanced dancers to hone their skills. For those who are local, The Cheltenham Tango Club also supported by Jolanta and Adrian, will be involved in the event, and if you find a newfound love of tango you can go on to join the group too.
For Jolanta, her love of Tango began as a hobby ten years ago. Deciding she wanted to dance, she tried her hand at a few different dance styles, joining local lessons and clubs. Finding a flyer for Argentine Tango lessons she decided to give it a go, and the first time she danced the Tango she knew this was the dance for her. She has been dancing as an experienced amateur ever since, finding Adrian to be her partner nine years ago. Now, they organise the Festival with an army of volunteers, for the simple love of Tango and their desire to share their passion internationally.
The Festival itself offers a dynamic weekend of Tango, including workshops for beginners – you can come on your own, no partner required – as well as workshops and dance sessions for intermediate and advanced couples. The Festival plays host to a number of professional Tango dancers who lead all the sessions, and culminates in a social dance on Saturday evening with a live Tango Orchestra too. In fact, even if you can't attend the whole weekend long festival, you can book just for the evening social, and you can even come and soak up the music and atmosphere and watch the dancing, without lifting a toe.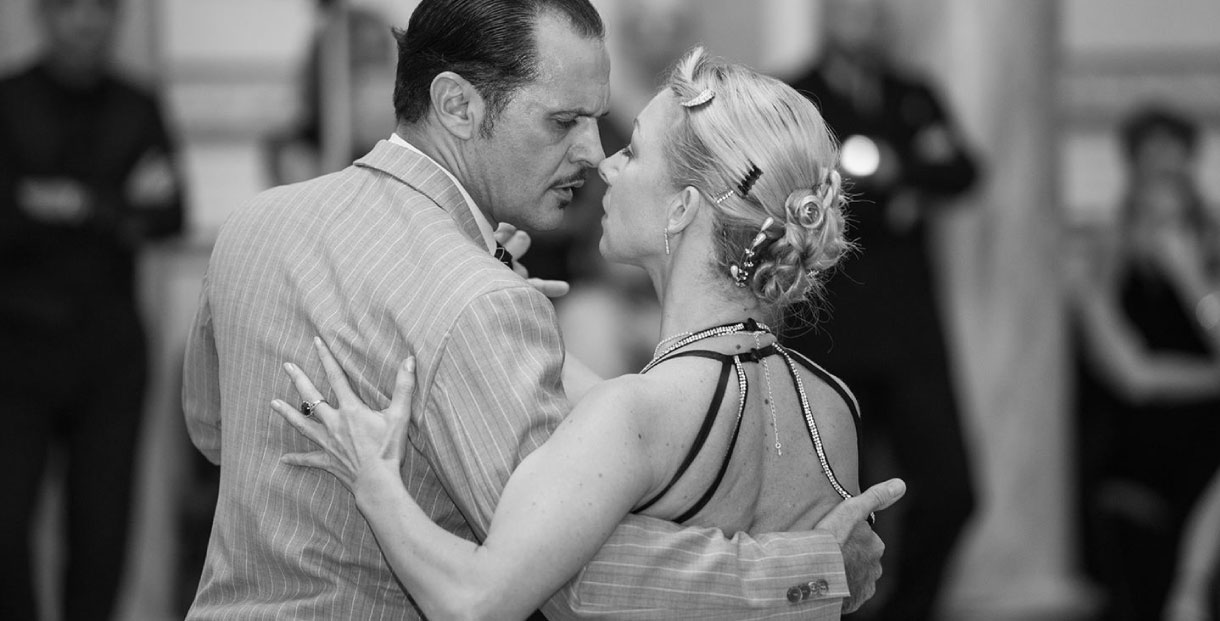 The Festival is held at Cheltenham Town Hall, which offers an imposing ballroom for the social dance, as well as a number of smaller ante-rooms for the workshops and classes. The professionals agree that the Town Hall is the perfect venue, not least because the ballroom is home to a superb floor for dancing. It's a hugely sociable event and according to the organisers people leave with new friends as well as a series of new move, with dancers travelling from all over the UK to take part. Even better, tickets are limited, so even though the event sells out every year, it never gets too big for participants to stop learning, and ensures they get plenty of time with the tutors.
In terms of the Tango, the Festival manages to capture the full variety of styles on offer. For many, a love of tango has been inspired by Strictly Come Dancing, and anyone hoping to dance tango like their favourite TV pro will not be disappointed! There is however much more to tango than what we see on Strictly, and although Strictly offers a brilliant insight, the Festival will also focus on giving dancers the skills to move beyond routine, to create the improvised impromptu dances synonymous with the Tango. Ultimately this Festival is about enjoying how you dance together and not how complicated your moves are, or how polished your routine.
Anyone interested in booking tickets for the International Tango Festival can find out more here.
Anyone in Cheltenham interested in Tango lessons and dances, we can recommend The Cheltenham Tango Club who run classes at St Mark's Junior School in Hatherley every Tuesday, and run a Tango social event one Sunday every month. Find out more...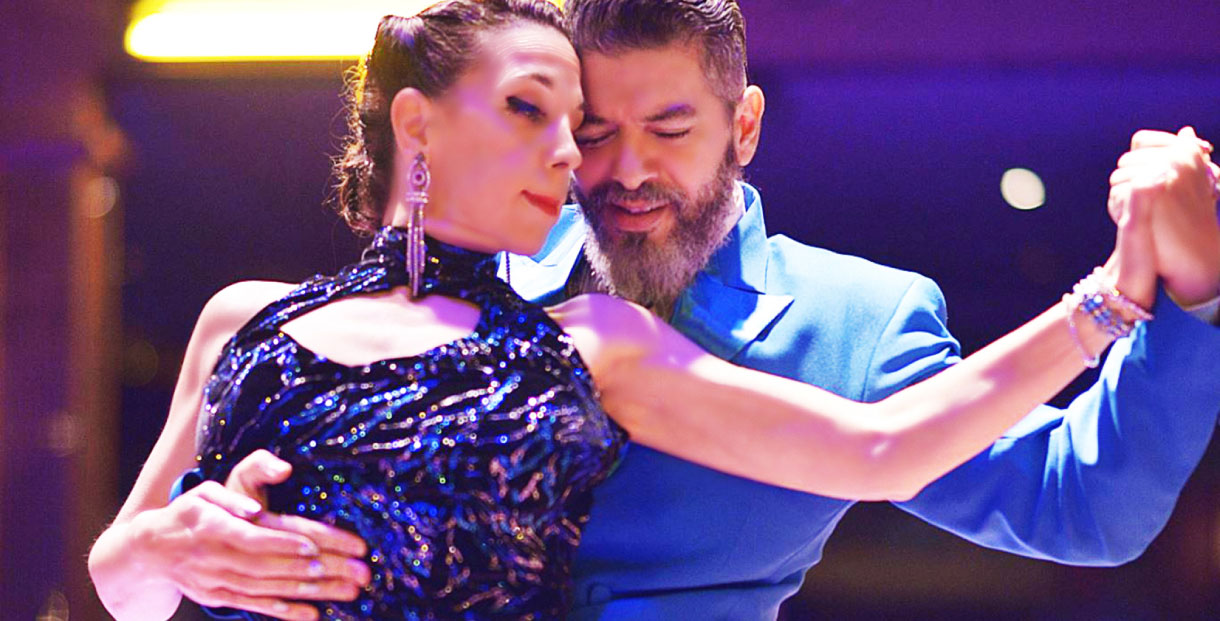 Related
0 Comments