There's just seven days to go until you can enjoy beauty must-haves, special one-off events and of course snag a bargain. Here's our round-up of what's happening next week...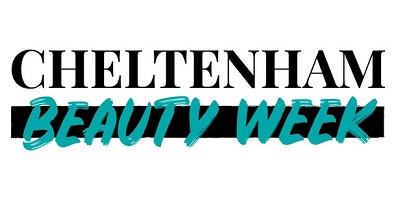 ---
Events during beauty week...
There is so much happening during Cheltenham Beauty Week (21st - 28th April) with a whole host of local businesses pulling together special events you can only experience next week. These are:
Events from beauty retailer, Boots:
Blow-dry bar: 21st April - Enjoy a blow dry with Boots' instore hairdresser Kirsty from bumble and bumble hair styling brand. Click here for more details.
No7 Coffee Morning: 26th April - Find your perfect skincare and take part in their match made foundation service. One on one time with advisors. Coffee, tea and cakes provided, as well as a goodie bag. Click here for more details.
Vegan and Cruelty Free Shout About Masterclass: 27th April - Join NYX Professional Make Up for a Vegan and Cruelty Free Shout About Masterclass! Enjoy a masterclass on Vegan and Cruelty Free products, one-to-ones and some wonderful goodie bags! Click here for more details.
Look after your eyes with Chapman Opticians:
Contact Lens Advice Sessions: All week - Advice on the types of contact lenses, who can wear them, accessories, insertion and removal advice, handling sessions, appointment booking for free trials of lenses.
Rejuvenate with events from Cyngini Clinic:
MySkin Consultations: 24th April - Book a complimentary skin care session with Cygnini.
Peel demonstrations: 26th April - Watch the Cygnini Clinic consultant cosmetic surgeon demonstrate how this treatment works on a model and ask as many questions as you like.
See clearly with events from Harper & Cooper Opticians:
Take care of yourself with an event from Hatherley Manor:
Self Care Evening with Hatherley Manor and Made For Life: 25th April
Feel good with events from House of Fraser:
Ignite your senses with an event from Jo Malone:
Get comfortable with an event from Joyce Brooks Lingerie:
Banish Uncomfortable Bras!: 21st April - Enjoy an annual Spring Bra fitting event with Joyce Brooks Lingerie at the Albion Social Club during Cheltenham Beauty Week. Check your bra size, buy and order bras, lingerie and nightwear! Swimwear also available!
Get luscious locks with events from Laura Leigh:

Feel (and smell...) good with events from Lush:
Bath Bomb Making: Various Dates All Week- Float your cares away with this Big Blue Bath bomb. Experience how to make Lush bath bombs.
Haircare Workshop: 23rd April - Pop into Lush where the staff will take you through their haircare range including our shampoo bars.
Shower Workshop: 24th April - Pop into store where Lush will take you through their shower range.
Skincare Workshop (including product making): 25th April - Pop into store where Lush will take you through their skincare range.
Massage Workshop: 26th April - Explore different techniques in hand and arm massage and the different benefits of all Lush massage bars.
Mini Spa Workshop: 27th April - Come in and learn about all the different spa treatments Lush has to offer and the wonderful stories behind them.
Enjoy events from Marks & Spencer:
Look great with events from Martin & Phelps:
Feed Fortify Finish: 26th April - A talk about the the importance of a holistic approach, Feeding your skin from within with essential supplements, Fortifying your skin with a Vitamin A, Retinol and SPF based skincare regime and Finishing with a skincare Make-up which is not only beautiful but protects and is actually good for your skin.
Visia Skin Analysis: 26th April - The health of your skin will be analysed highlighting any problems below the surface of the skin
including UV damage, dehydration, bacteria levels, fine lines and wrinkles and before they are detectable by the human eye. You will then receive expert advice and a bespoke home-care and/or in-salon skincare regime to help with your complexion concern.
Go vintage with events from Monrose Boutique:
Victory Roll Demonstration: 21st April - Fun girly afternoon with Emma of Monrose and her team where they'll be teaching how to style Victory Rolls in your hair for the finishing touches to your vintage style.
Monrose Photography Studio Taster Sessions: 28th April - Monrose Photography Studio will open doors for you to pop in and have some retro fun in front of the camera.
Treat yourself with events from Neal's Yard:
Feel good with events from Nutrition Centre:
Skincare advice and samples of Hopes Relief products: 26th April - Listen to skincare advice and samples of products for Eczema, Psoriasis and Dermatitis.
Change your view with an event from Specsavers:
Change Your View: 24th and 25th April - Discuss the options available for contact lenses and consider a free contact lens trial.
Feel well with an event from Supafoot & Up & Running:
Run Well: 28th April - Podiatrists and running footwear experts will be running workshops and answering questions.
Promote your well-being with The Body Shop:
Feel inspired with an event from Tokyotattoo X Topshop:
Tokyotattoo X Topshop: 28th April - Tokyotattoo are collaborating with TOPSHOP & TOPMAN to provide a LIVE tattoo exhibition!
For more information on all of the events, click here.
---
Special Offers from Retailers...
Cheltenham Beauty Week of course means a whole host of special offers too! Here's a list of every bargain you can grab next week...
Offers from Arkell & Willis:
Offers from Boss Dog:
Microderm Bar Offers
Mandelic Peel Bar Offers
5 Day Spring beauty Advent
Offer from Chapel Spa:
Offers from Ellenborough Park:
Offers from Expert Eyebrows:
10% off all treatments: All week
Offers from House of Fraser:
Offers from Ina's Beauty:
Pamper Package Special Offer: All week - 30 minute back, neck, shoulder massage plus a 30 minute facial using Neal's Yard Remedies products for just £25 during Cheltenham Beauty Week. The normal price for the treatment is £50.
Offers from Laura Leigh:
Free mini manicures at Molton Brown: 25th April - spend a minimum of £20 in the Molton Brown store and enjoy a free mini manicure from one of Laura Leigh's nail technicians!
Offers from Margaret Dabbs:
Afternoon Tea with Margaret Dabbs: All week
Offers from Martin & Phelps:
Environ Facial Skincare Offer: All week - Complimentary back, neck and shoulder massage
Wellaplex Treatment for coloured hair: All week - 50% discount
Offers from Neals Yard:
Offers from Nicholas White:
Related
0 Comments