The Jazz Festival will be capturing attention from the 2-7 May 2018, with notable big names including Van Morrison, Corinne Bailey Rae, PP Arnold, Gilles Peterson and Courtney Pine. Tickets are now on sale, but what if you don't want to confine yourself to one specific artist? Well then you'll love the 'Around Town' series, which will see free jazz gigs take over many of the venues in town. There'll be pop up street performances, free stages, and many local businesses hosting intimate jazz gigs with national favourites and up-and-coming acts...
---
Free Stages
Three locations across Town will become jazz hubs, as they are transformed with live acts which you can pop along and enjoy whenever you like.
Montpellier Gardens (GL50 1UW): Thursday 3 - Saturday 5 May.
Located at the very heart of the Festival, this stage in Montpellier Gardens will become a hub of activity, providing entertainment where you can soak up the true Jazz Festival vibes, and enjoy free live music whether you are between events, or just want a place to while away the time. Must-see acts include tribute band Thrill Collins (Thursday 3rd May; 8-9pm), Tom Ibarra (Saturday 5th May; 2.45-3.45pm) and the Raphael Jost Quintet (Saturday 5th May; 7.45-8.45pm).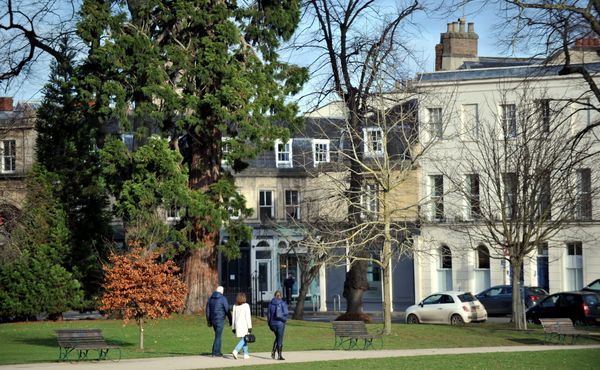 Cambray Place Stage (GL50 1JX): Saturday 5 - Sunday 6 May; 12pm to 6pm
Focused on the stars of the future, the stage at Cambray Place features up-and-coming acts who might be on the main stage in years to come. The perfect place for you to discover new music and artists. Highlights include local musician Jack Cooper and his band The Offshore (Saturday 5 May; 2-2.45pm), singer-songwriter George Montague (Saturday 5 May; 12-12.45pm) and TREE // HAUS who combine neo funk, soul and jazz (Saturday 5 May; 5-5.45pm).
The Brewery Quarter (GL50 4FA): Sunday 6 May; 1pm to 7pm
Popping up for a day, the Brewery Quarter Stage features great music, combined with outdoor food stops and an eclectic mix of local and national acts. Highlights include Soular Funk between 2.15 and 3pm and Jackson between 4.45 and 5.30pm.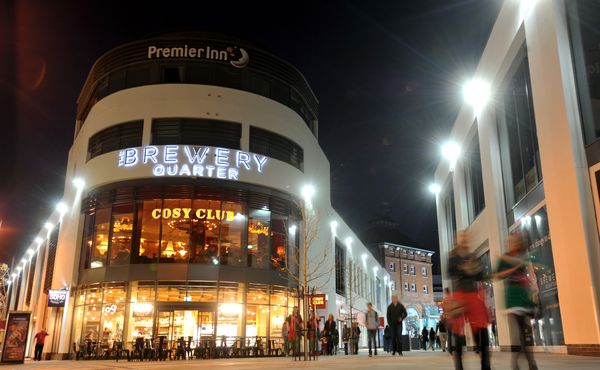 ---
15 other venues!
The Free Stages are not the only venues hosting free music and sessions throughout the week. There are a whopping 15 other venues taking part including:
The Yamaha Discovery Space in Montpellier Gardens GL50 1UW
Cheltenham Playhouse Theatre GL53 7HG
Boston Tea Party GL50 3JS
Bottle of Sauce GL50 1HE
The Parabola Arts Centre at Cheltenham Ladie's College GL50 3AA
Harry Cook Free House GL50 1SD
Hotel du Vin GL50 3AH
John Gordons GL50 1SU
Malmaison GL50 3AS
No. 131 GL50 1NW
Studio 340, 340 High Street, GL50 3JF
The Strand GL50 3NX
The Loft @ The Tavern GL50 3DN
Wild Beer GL50 1JX
Montpellier Courtyard GL50 1SR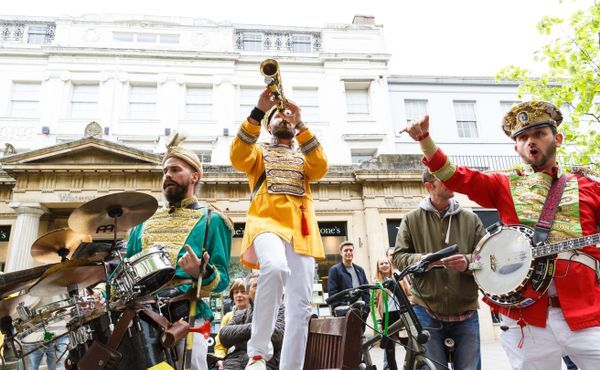 For a full list of venues, free events and timings, download the Around Town map and guide.
Related
0 Comments