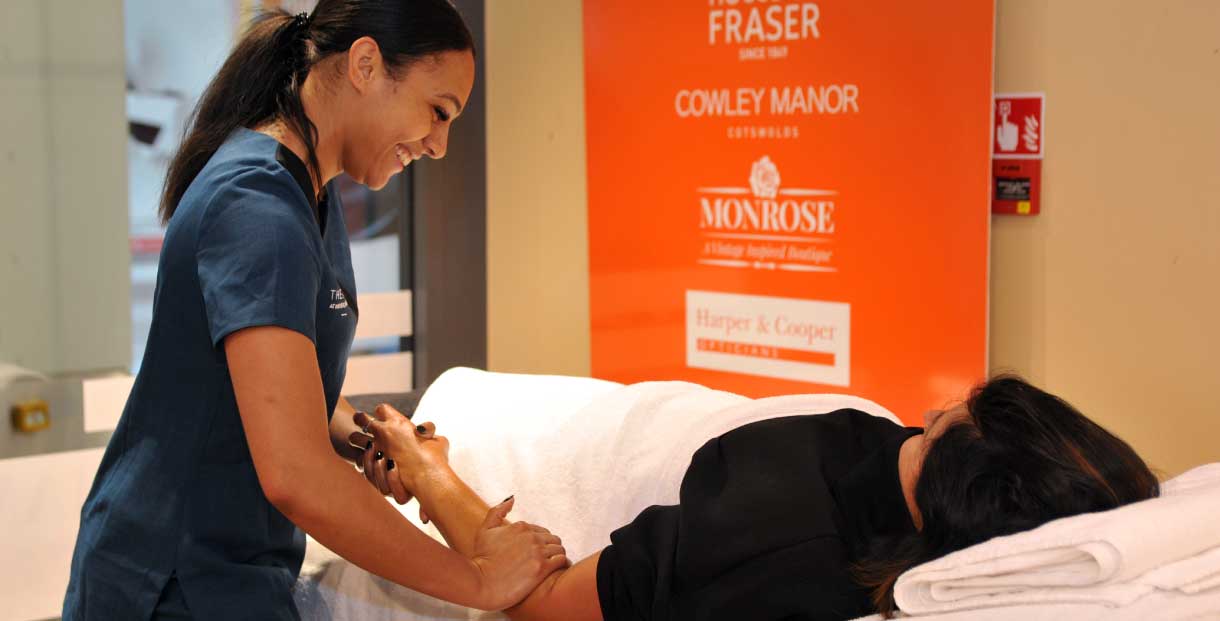 The first ever Cheltenham Beauty Week has just finished, and, wow, what a week it was! The chance for the people of Gloucestershire to experience all things Beauty, Style and Fashion related from the amazing town of Cheltenham.
Cheltenham Beauty Week is a new initiative organised by Cheltenham Business Improvement District (BID) as a way to showcase the fabulous shops, spas, salons, barbers and hairdressers in the town.
After attending the incredible Launch Event back in March, I just knew that Cheltenham Beauty Week was going to be right up my street! I was so excited to see the line-up of amazing events on offer from the likes of Chapel Spa, Elemis, Molton Brown, Laura Leigh and the new and oh so exciting, Hatherley Manor Spa.
The week started off with some fabulous demonstrations and offers at Boots, Jo Malone and Lush – being a huge fan of Bath Bombs from Lush, having the opportunity to make my own was just so much fun.
Chapel Spa held an evening of Taster Treatments, and this totally caught my eye. I have always been a huge fan of Chapel Spa – it is the one place you can go for a few hours and just forget that you in the middle of a town, and just truly relax. The Made For Life event at Hatherley Manor Spa was a very special evening, and allowed as all to have a sneak peak at the new Spa – I literally cannot wait for the Spa to open!
The Beauty Sleep event at Neal's Yard on Thursday evening was incredible. Don't we all want to know how to get a better night's sleep? I know I do for sure, and this event gave me so many things to think about and to try to help me achieve a perfect night of Beauty Sleep.
The week finished off with some fabulous demonstrations and taster sessions with a Laura Leigh pop-up Blow Dry bar at Topshop, a PIXI Make-up event at Marks & Spencer and the Feeling Good event at The Body Shop, all topped off with some brilliant exclusive Cheltenham Beauty Week offers at Martin & Phelps, The Greenway Elan Spa and Chapel Spa.
A huge congratulations to everyone involved in making the first ever Cheltenham Beauty Week such an outstanding success, which definitely got the people of Cheltenham and beyond Feeling Good!
Roll on next year!
Article brought to you by Sarah Miles, Beauty & Lifestyle Blogger
Related
0 Comments