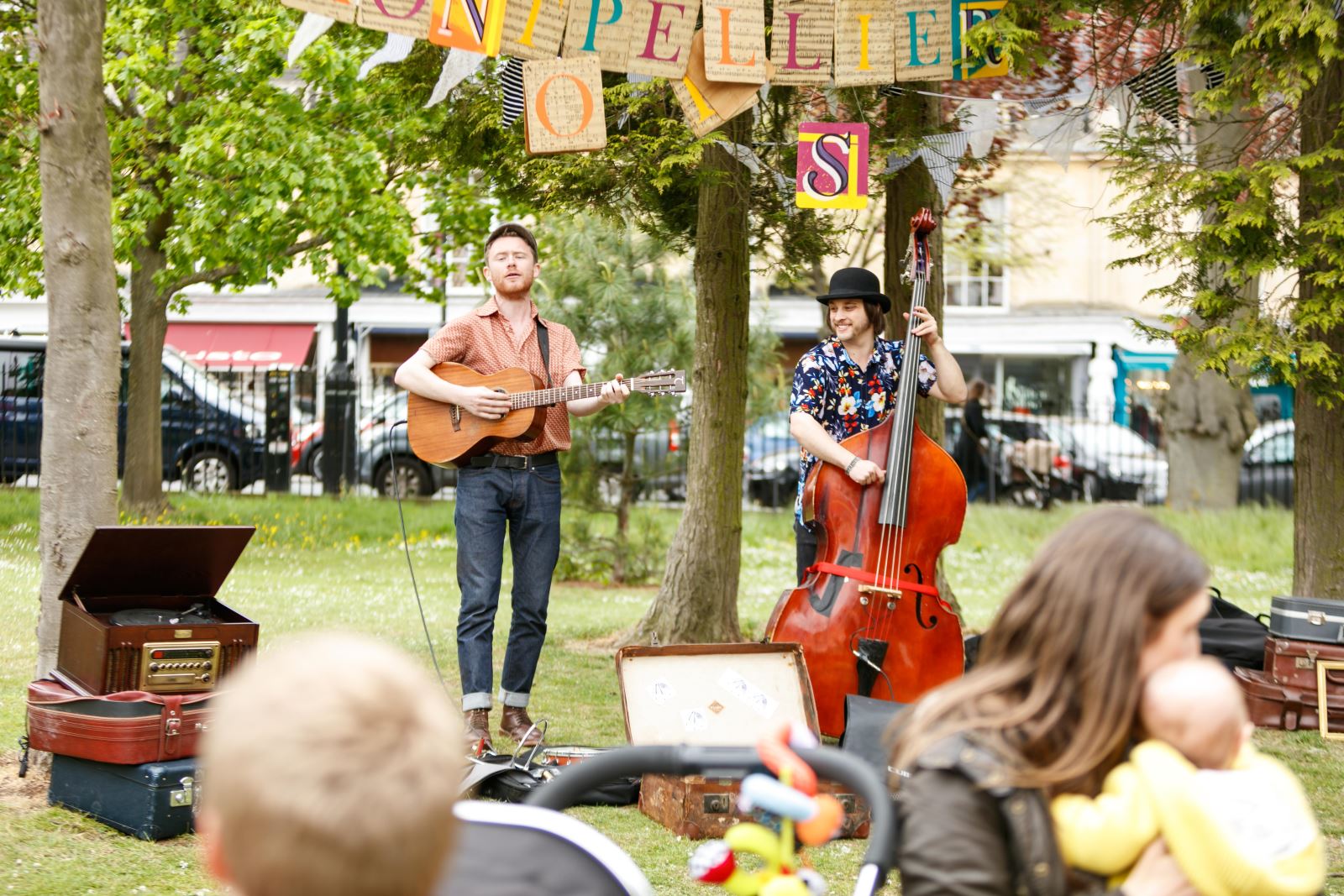 The Jazz Festival is nearly here and what better way to find out what's happening than speaking to Jazz Festival Programme Advisor Tony Dudley-Evans. We asked him for his beginner's guide to Cheltenham Jazz Festival 2018…
The Jazz Festival is imminent for Cheltenham. What do we need to know?
Every year, when I talk about the Jazz Festival, I get a plethora of people saying 'Oh. I don't like Jazz'. For me, that's the same as saying "I don't really like music". As a genre, Jazz is incredibly broad; there are so many niches within it that there really is something for everyone. In fact, that is the philosophy and ethos of the Cheltenham Jazz Festival – it's not just about big name acts – it's about showing the variety and breadth of the genre, and making it accessible to all.
As a Festival, the Cheltenham Jazz Festival really works hard to combine both the well-known acts you expect to see, with niche, experimental bands and everything in between. The team has an enthusiasm for the music, but also a desire to bring this music to people. As a result, there are acts which appeal to all, acts which have their own very unique fan following, and acts that no one has ever even heard of (yet), which is what makes the Festival so fantastic. I also love the fact that for the musicians themselves, there is a certain prestige associated with performing at Cheltenham, and it means a lot for them to be here, adding an additional, passionate vibe.
For anyone who 'doesn't like Jazz' or who hasn't experienced the Jazz Festival before, there are so many ways you can test the waters for free. This year, there is a huge around town programme sponsored by Cheltenham BID, with a free stage in Montpellier Gardens, a space in the Brewery Quarter and one at Cambray Place. These have jam-packed programmes (3rd-7th May) and you can grab a drink from a local bar or pub and watch. If you like it, stick around; if you don't, I suggest you stay nearby because you'll definitely find a few acts to love.
If I was to pick any acts from the Around Town Programme, I'd pick Reed Bass or Argle Bargle – who as their name suggests is excellent fun to watch. Actually most of the acts; there really is so much to choose from!
Download a copy of the programme here…
What should we try and who must we see?
For me, there is a very special programme happening at the Parabola Arts Centre at Cheltenham Ladies College, which I would recommend as an excellent place to hear some of the most inventive and intriguing artists in the Festival. This programme is the forefront of contemporary Jazz, taking place in an intimate 300 seater venue and offering a great introduction to the variety of the genre. Every year people are spellbound and leave inspired and in love with the music.
On the opening Friday night (4th May at 7pm), Speak Low featuring Swiss singer Lucia Cadotsch will take to the stage, with an act that features famous songs such as Moon River. Lucia has a beautiful voice which combines with a fabulous Saxophonist, Otis Sandsjo and bass player, Petter Eldh to create a beautiful, moody contrast. The billing is further enhanced by an appearance from Kit Downes, who is a pianist and part of the ENEMY trio including drummer James Maddren and Eldh, to launch their forthcoming album as part of the gig.
Also at the Parabola Arts Centre, I can highly recommend Dinosaur, featuring Laura Jurd, offering a mixed contemporary billing that blends jazz with other genres. Dinosaur Drummer Corrie Dick is also excellent and the band offer a very accessible jazz format. *Please note this event is nearly sold out.
On Sunday 6th May at 11am the billing from David Grey blends Jazz music with dancers from the Birmingham Royal Ballet, creating a spellbinding performance. Even my wife who 'doesn't like Jazz' is coming to this one and I know that she will love it! Also on 6th May at 7pm, Arun Ghosh is a must; Arun offers Indo-Jazz fusion which is upbeat, good fun, well presented and easy to engage with. Arun describes his own music as the sounds of Calcutta filtered through Bolton and London – his Indian Heritage combined with his Bolton youth and London present.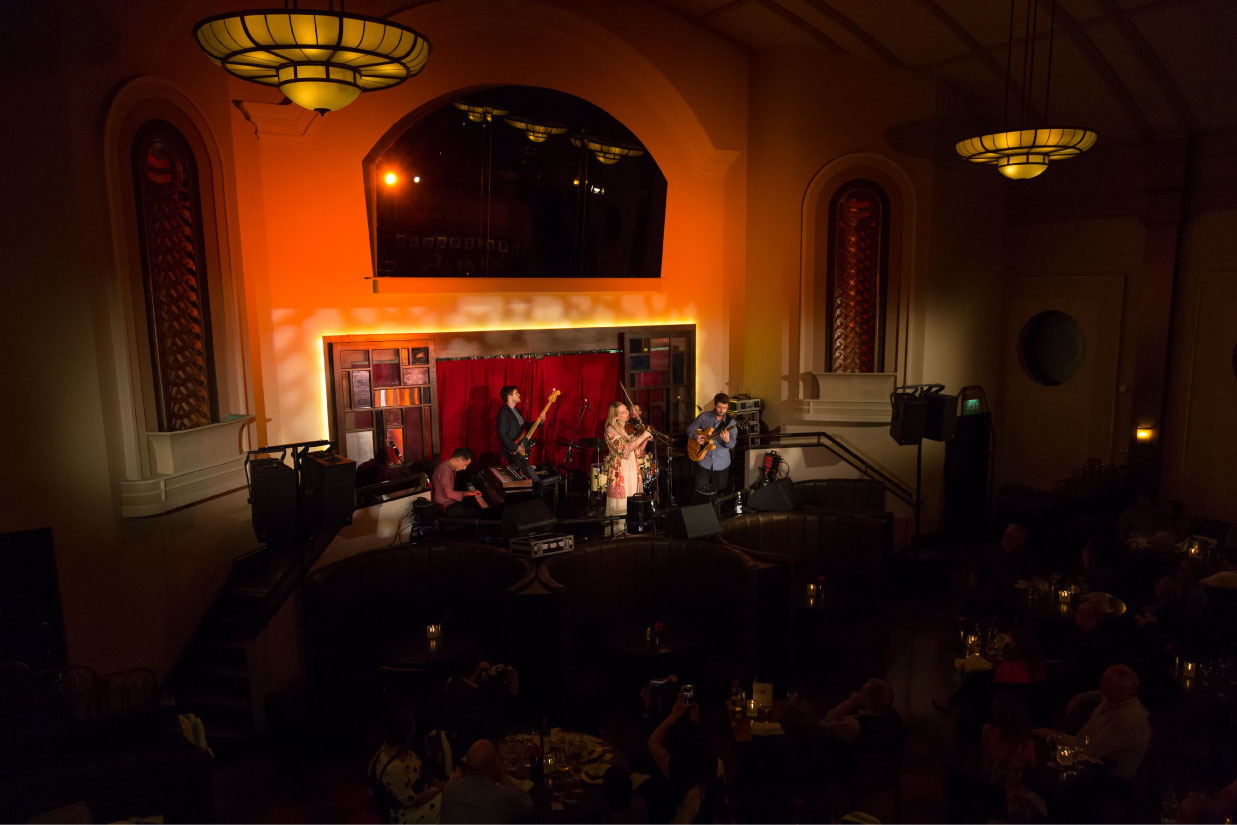 Who are your top picks for the Festival?
For me personally, as well as the Parabola Arts Centre Programme, I am partial to the billing at the Town Hall. This has a largely 'American' jazz theme, including Donny McCaslin and his quartet. Interestingly, Donny is a saxophonist and in fact featured on David Bowie's last album before he died; Bowie wanted a jazz influence in his music and invited Donny to play. Donny is a brilliant artist and offers a captivating performance that I will not miss.
I also love Bill Frisell and Thomas Morgan. Their combination of guitar and double bass creates a melodic, gentle mood and showcases the more contemplative side to jazz.
Any final comments?
Yes, aside from the music, for those who are interested in or have knowledge of Jazz as a genre, every year there is a trail around town which is narrated by Jazz aficionados, and which takes you around the different venues and talks about the memories of Jazz festivals of old.
I can also recommend the loosely planned Jam sessions which take place each evening in Hotel du Vin. There is a core group of young musicians involved, but a lot of the artists from across the Festival are staying in the hotel and will also pop in and jam even when they aren't billed. Meanwhile, at the Daffodil Restaurant there is a late night show every night, which is arranged by Kansas Smitty, who are working to create a jazz club vibe with a different guest each night. This is definitely worth a visit in my opinion.
Finally, my one significant piece of advice is this; you might not like everything, but keep trying! It's definitely worth it.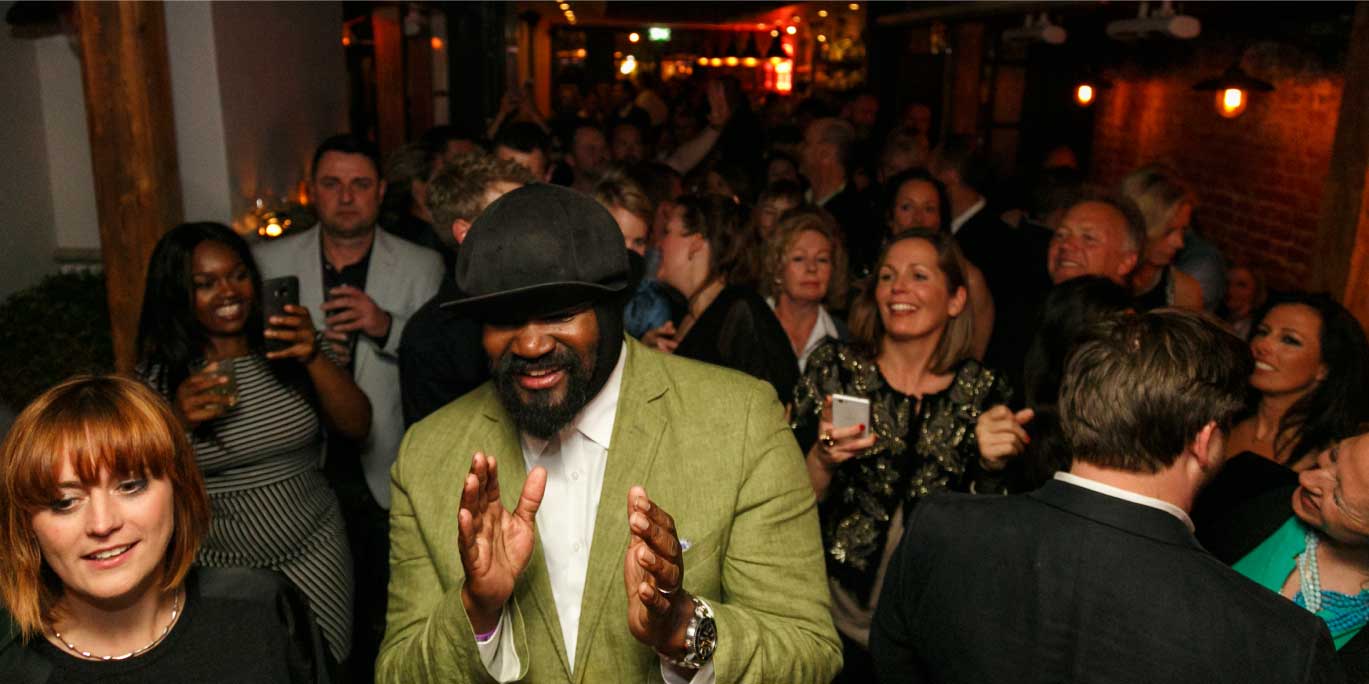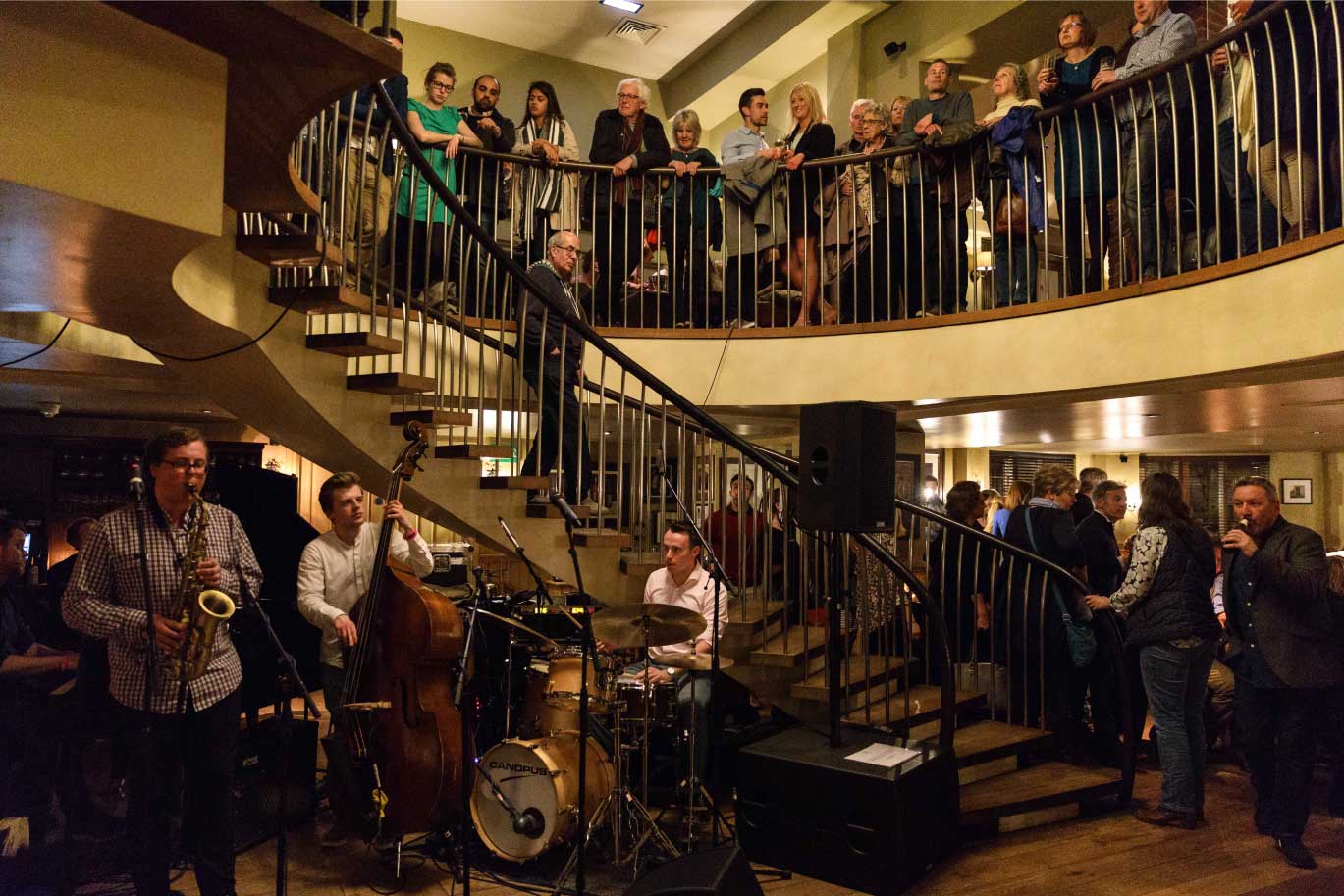 Related
0 Comments