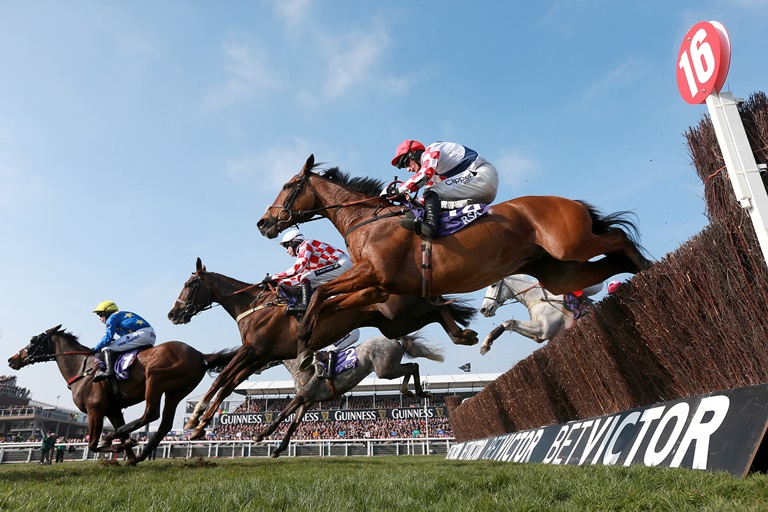 The countdown is on to the Cheltenham 2018 Cheltenham Festival & Gold Cup, when Cheltenham will come alive with avid racing fans hoping to win big! Whilst many will be enjoying four days of, novice contests and prestigious grade races, the horseracing is not the only thing happening in the town! We've handpicked some of the best of what's on offer so that you can take advantage...
Getting there:
Reach for the sky
Rise Helicopters are offering helicopter rides into the racecourse, allowing you to avoid the traffic and make a grand entrance to the races. Complimentary champagne & cheeseboard are included for that extra little bit of luxury and free parking is available at the airport all for just from £350 per person for a return flight. Visit their website…
Get to the Racecourse a little differently with the Bicycle Hub
For those hopping the train to Cheltenham, who don't fancy paying for a taxi or boarding a crowded bus, what about hiring a bicycle from The Bicycle Hub? The Bicycle Hub is conveniently based at Cheltenham Spa Railway Station, with access direct off platform 2. You can grab a shuttle bike at the station then ride straight down the Honeybourne Line to the Racecourse in a matter of minutes, all for just £5. We do recommend you don't drink and cycle though! Visit their website…
Beauty:
Look fabulous with Stuart Holmes Salon
Ladies (and gents...) start your day off at Stuart Holmes Salon for the perfect race-ready hair. It's time to turn some heads and treat yourself to a fancy up-do from £25 or voluminous blow dry for just £15. The salon has exclusive offers throughout race week, so book early to avoid disappointment. Call the salon on 01242 220001 or check out their website for further information.
Brunches, lunches and plenty of drinks: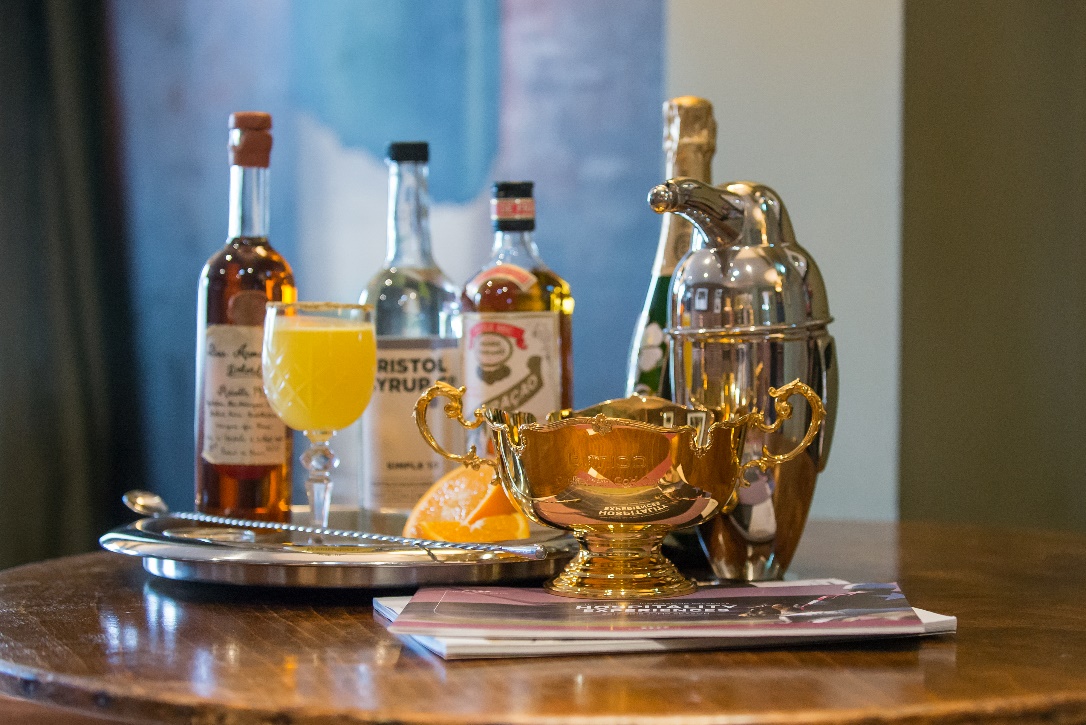 Splurge your winnings on this cocktail
What better way to spend your winnings than on an exclusive, racing-inspired cocktail at Hotel du Vin. Created by the head barman, the "Golden Miller's 6th cocktail" was devised in honour of Golden Miller, the most successful horse ever to ride the Cheltenham Gold Cup. Golden Miller secured five consecutive wins between1932-1936 and was on course for a sixth win in 1937 until flooding forced The Cheltenham Gold Cup to be abandoned. The signature cocktail features a base of an incredibly rare 1937 Delford Vintage Bas Armagnac, of which only a handful of bottles survived the war. The dried fruit and roasted nuttiness of the Armagnac are complimented by the light, floral notes of the Perrier Jouet Belle Epoque Champagne, which brings honey, almond and candied citrus peel notes. Topped off with sweet, tangy orange juice and curacao for body and balance, the decadent cocktail is served in a crystal goblet and garnished with pure gold leaf. It'll set you back £99.
Celebrate at Ellenborough Park
Ellenborough Park is running a champagne evening for Ladies (and the men coming with them), on Wednesday 14th March, a cigar evening on Thursday 15th March and a pop up cocktail bar from Cotswold Distillery on Friday 16th March for Gold Cup! Phew.
Get set up for the day at Malmaison Cheltenham
Located at the top of Montpellier, Malmaison Cheltenham is serving a special Racing Brunch menu that's available between 10am and 1pm from Monday 12th to Friday 16th March 2018, costing £15.95 per person. If you can't get there in the morning, but are looking for somewhere to party in the evening, Malmaison's is renowned for the cocktail creations too.
Brunch at The Daffodil
Original 1920s art deco cinema turned restaurant and cocktail bar, the luxurious Daffodil are returning with their famous race week brunch. As well as a traditional fry-up, the restaurant is famous for its Carlingford Lough Rock Oysters, which are served with a delicious lemon, tobacco and shallot vinegar. Or, if you can't face something that heavy, that early in the morning, then porridge, croissants, fresh fruit and granola are also on offer. View the full menu or call 01242 700055 to book your spaces now.
Have a few at the Bierkeller
Ladies, kick off those heels and gentlemen, unbutton those blazers at the Bierkeller. The Bierkeller in Cheltenham is a Bavarian-themed experience bar and offers a lively setting for your post-race celebrations. They are hosting live shows, party DJ's and tummy warming breakfasts and dinners. And for those of you that don't have the stamina to spend all races at the races, televised races will be screened live and the bar will be offering pints for just £2 between 12pm and 4pm, with live music kicking off from 5pm so you can celebrate late into the night.
Door 4, Montpellier
Door 4 will be celebrating race week with a Horsebox bar in their courtyard garden selling Cocktails, G&T's, Champagne, limited edition Cigars and of course Guinness. Live music from BBC's The Voice talents is being played throughout the week outside and in and either side of the music to get everyone going is a building hosting an array of Big Band, Swing and Jazz. The bar will also be stocked to the brim with over 100 vintage whiskies and brandies, more than 30 gins and over 300 different wines and Champagnes from 1978 upwards. It truly is a place for anyone's favourite tipple.
Late night celebrations and live entertainment:
The Frog and Fiddle has Irish band, Henry Martens Ghost in residence who will be belting out songs and ballards accompanied by The Ramonas, Red Light Rebels and The setbacks.
The Tavern will be featuring world-class beatbox band Duke, who will be performing live in this cosy pub environment.
The Strand will be home to a variety of classic and recent rock and pop songs from a number of DJs throughout the week.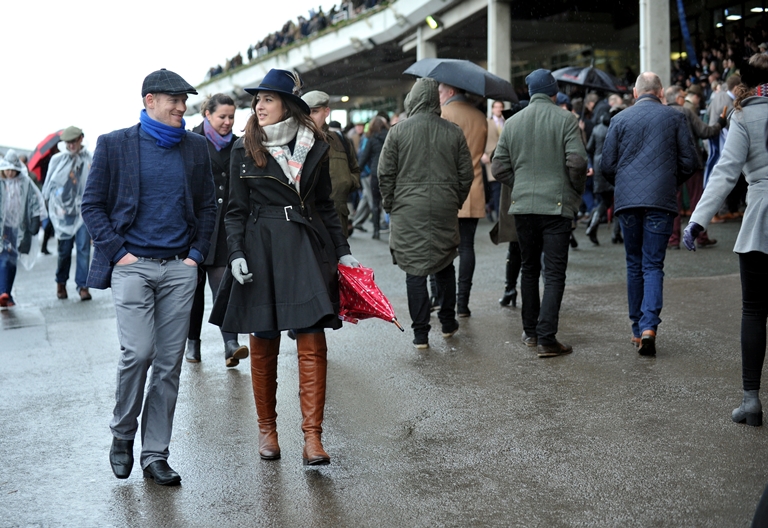 Related
0 Comments