In celebration of National Book Day, we thought we'd take a look at some of the famous authors with connections to Cheltenham.
Alfred Tennyson
Poet Laureate of G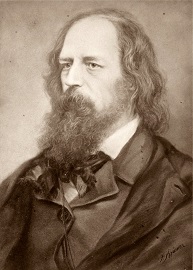 reat Britain and Ireland, Tennyson lived in Cheltenham from 1846 to 1850. He is still one of the most popular poets in Britain to this day.
It was the waters at Cheltenham spa that brought Tennyson here, when his father tried to improve his health. The taking of the spa waters had become popular with those looking to improve their health and well-being. The procedure was deemed dangerous by some, involving cold baths and cold wraps to remove the toxins from the body.
Some of Tennyson's finest poetry including In Memorium, Ring Out Wild Bells, Tears, Idle Tears, is assumed to have been written whilst resident in the town.
Lewis Carroll
The story of a girl who falls down a hole and finds herself in a magical world is believed to be based on Alice Liddell, a girl who often visited her grandparents at their Charlton Kings home.
Her grandfather Dr Henry Liddell was Dean of Christ Church College in Oxford where he became a friend of Charles Lutwidge Dodgson, who was better known under his pen name Lewis Carroll. Carroll took Alice and her two sisters on a boat trip and to keep them amused he told a story about Alice and a white rabbit. The story was later published as Alice's Adventures in Wonderland in 1865.
The Liddell's lived in Hetton Lawn, Cudnall Street, Charlton Kings. The original mirror, or looking glass, is still there.
Jane Austen
More often associated with Bath Spa, Austen visited Cheltenham to take the waters towards the end of her life in May 1816.
Apparently, nothing much else about the town earned her approval. "While the Waters agree", she recollected, a few months later, "every thing else is trifling".
Susan Morgan
More commonly known under her pen name Zoe Barnes as well as Sophie Danson and Sue Dyson (her maiden name) Susan Morgan wrote a number of best-selling chick-lit novels, including Love Bug, Hitched and Return to Sender.
Sue was also one of a small number of translators who, following a worldwide search, were given the task of translating Van Gogh's French language letters for the prestigious Van Gogh Letters Project for the Van Gogh Museum in Amsterdam.
Originally from Cheltenham, Susan wrote books that tackled serious themes, with the promise of a happy ending. Unfortunately, this best-selling writer's own life did not have such a happy ending as she took her own life in 2009, aged 52, following a battle with depression.
Geoff Dyer
Geoff Dyer is the au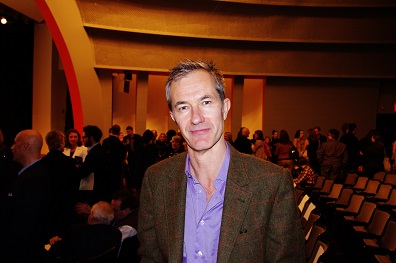 thor of four novels and seven books of non-fiction, which have won a number of literary awards and been translated into 24 languages. Kathryn Schulz, writing in New York, described him as "one of our greatest living critics, not of the arts but of life itself, and one of our most original writers"
Cheltenham Spa has been an inspiration for many throughout the years, from artists to authors and painters to sculptures, why not book your stay in the town and experience your own creative spark?
Related
0 Comments