Unless your kids are already fully-booked at a holiday camp over Easter, you're looking for some fun activities to keep the whole family entertained! Well, residents and visitors alike are spoiled for choice in Cheltenham, with a jam-packed list of things to do over the Easter Holidays. We've picked our top activity choices every day between Easter Friday (30 March) and the 15 April 2018, just before the kids go back…
---
Easter Egg Hunts
What Easter weekend would be complete without hunting for some chocolate eggs? Not to worry, we've picked the five best egg hunts and trails in Cheltenham over Easter Weekend. Find them here…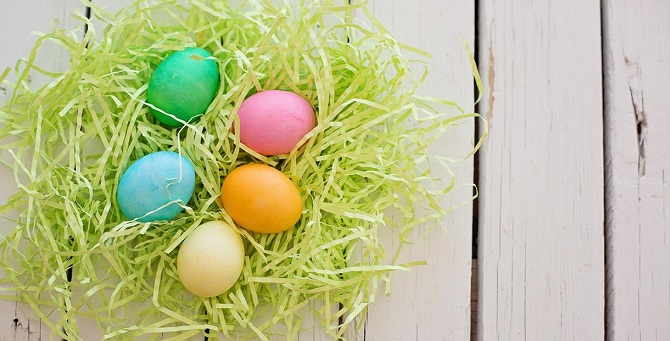 ---
Children's Craft Morning: Dinosaurs & Unicorns
Date: Saturday 31 March 2018
Time: 10am to 11.30am
Location: The Willow Tree, 295 High Street, Cheltenham, GL50 3HL
Price: £6
The Willow Tree in Cheltenham Town Centre is hosting a series of children's craft activities throughout the Easter hols, with Dinosaurs and Unicorns the theme of Saturday 31 March. Materials and guidance will be provided and you can relax with a cup of coffee and a cake while they craft.

---
The Easter Eggspress at GSWR
Date: Monday 2 April 2018 (Easter Monday)
Time: from 10am
Location: embark at Cheltenham Racecourse, Evesham Road, Prestbury, Cheltenham, GL50 4SH
Price: £8 to £18
Cheltenham's very own steam train is home to a fantastic Easter event, with steam trains, Easter bunny and lots of fun activities. Climb aboard on Easter Monday for a day of family fun.
Book online by Tuesday 27 March here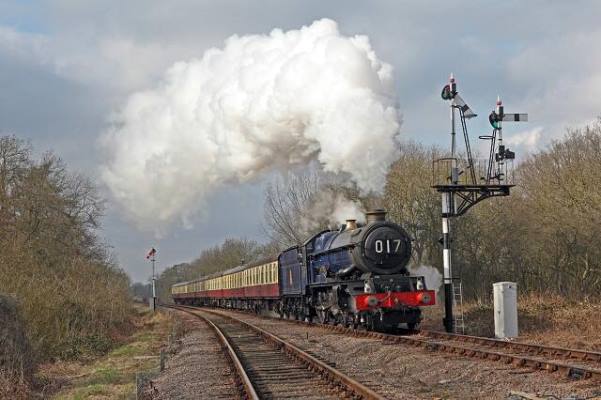 ---
Gangsta Granny anyone?
Date: Wednesday 4 April to Saturday 7 April 2018
Time: 2pm to 4pm showing and 7pm to 9pm showing
Location: Everyman Theatre, Regent Street, CHELTENHAM, Gloucestershire, GL50 1HQ
Price: £18.50 to £23.50
Based on the original novel by David Walliams, West End hit Gangsta Granny tells the story of Ben's stay with Granny as they embark on Friday night adventures beyond Ben's wildest dreams. A surefire hit with your kids.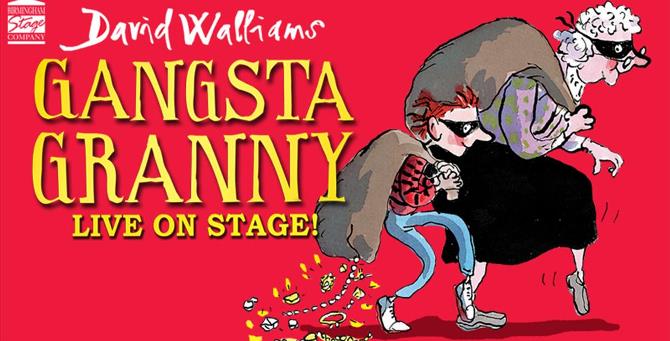 ---
Hot Cross Scones & Chocolate Cheesecake
Date: Wednesday 4 April and Thursday 5 April 2018
Time: 10.30am to 12pm
Location: The Studio at Waitrose Cheltenham,
Price: £15
What could be better than getting hands on and teaching your kids some baking skills. Suitable for 8 - 11 year olds, these workshops will get your kids baking. Other workshops being run at the studio over Easter include Chocolate Easter Cupcakes, Easter Biscuits, Apricot Sausage Rolls, Chocolate & Cherry Hot Cross Buns and Easter Bunny Cupcakes. See flyer for dates, times, ages and prices.
To book: visit the welcome desk in Waitrose Cheltenham or email cheltenhamdemostudio@waitrose.co.uk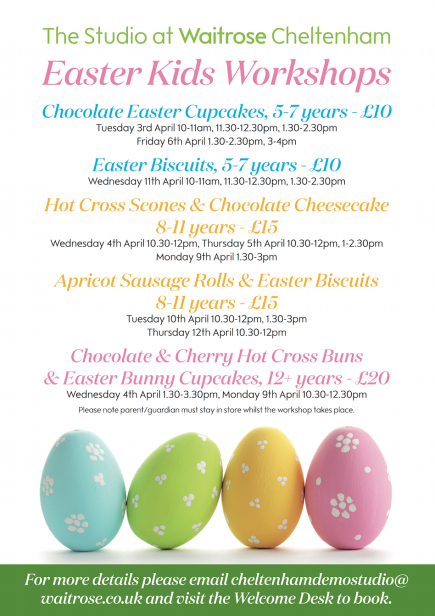 ---
The amazing bubble man
Date: Saturday 7 April 2018
Time: 2pm
Location: Cheltenham Town Hall, Imperial Square, Cheltenham, Gloucestershire, GL50 1QA
Price: £13
Louis Pearl excites and amazes with the science and fun of bubbles, combining fun and artistry with the dynamics of bubbles. Square bubbles, foggy bubbles, bubbles made of helium, big ones, little ones every bubble you can imagine. Who's going?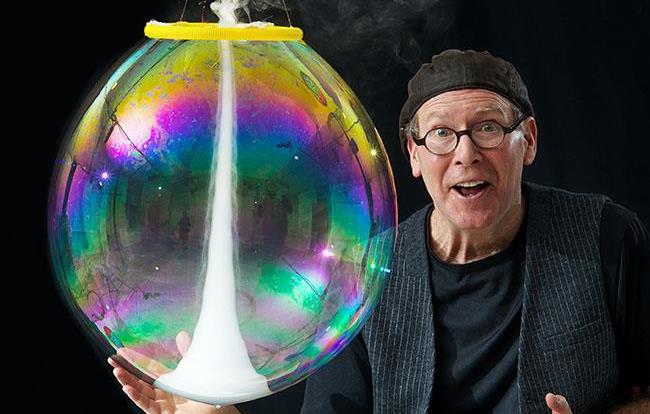 ---
Easter Mermaid Experience
Date: Sunday 8 April 2018
Time: 2pm to 3pm
Location: Dean Close School, Shelburne Road, Cheltenham, GL51 6HE
Price: £15 per child
Has your child always dreamt of being a mermaid or merman? Well why not send them to The Academy where they can learn the basics of mermaid swimming, while they grab snaps of your kids for you to treasure. Children do need to be able to swim 25 metres and be happy to put their face in the water.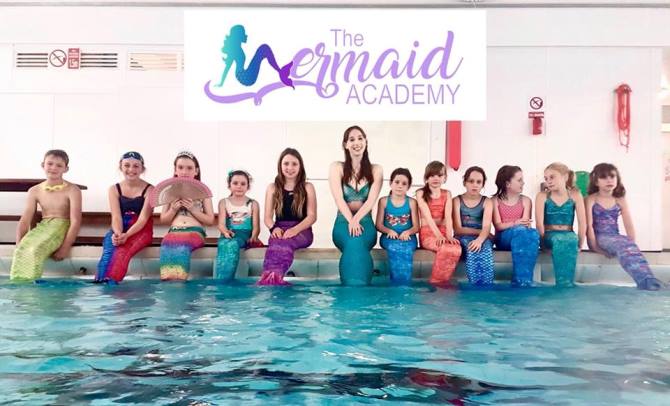 ---
Enjoy local slapstick master Tweedy on his Everyman Adventure
Date: Sunday 8 April
Time: 2pm to 3.30pm
Location: Everyman Theatre, Regent Street, CHELTENHAM, Gloucestershire, GL50 1HQ
Price: £19 for adults; £14 for under 16s
Gloucestershire-famous clown Tweedy is returning to the stage on the 8th April demonstrating his skills. Unfortunately, Ludvink Loyal has a classical symphony night at the theatre the same night and chaos ensues. Watch as the pair try to do both on one night and the hilarious consequences!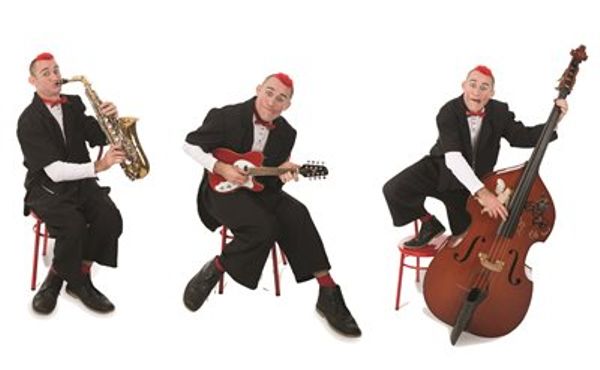 ---
Sing along with Belle from Beauty & The Beast
Date: Friday 13 April 2018
Time: 7pm to 10pm
Location: Everyman Theatre, Regent Street, CHELTENHAM, Gloucestershire, GL50 1HQ
Price: Adults £18; Children under 16, £12
For fairytale lovers everywhere, The Everyman Theatre will be showing Disney's Beauty and The Beast adaptation with lyrics on screen for you to join in. This is your chance to 'be our guest' and sing your heart out, without being the odd one out!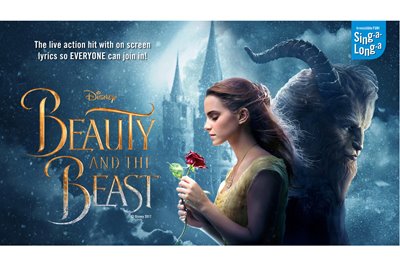 ---
Meet Lego Batman
Date: Saturday 14 April 2018
Time: 10am to 3pm
Location: The Entertainer Store, 101 High Street, Cheltenham, GL50 1DP
Price: Free
Yes, you read that right! Batman is on his way to The Entertainer store and kids can pop along free to meet him. Your little lego fanatics can even grab a picture with the life size vigilante; a dream come true for many!
---
Anytime
Jet Age Museum
The Jet Age Museum at Gloucestershire International Airport is a must-visit for everyone, whether you are a plane fan or not. Life size replicas, real planes and all sorts of engine parts are on show, and even better it's free to visit.
On top of that, as part of the Cheltenham Remembers: WW1 Commemoration series, there is an extra-special exhibition on at the museum, which includes a three quarter scale replica WW1 fighter plane, a replica wartime aerospace workshop and a whole heap of RAF memorabilia. Totally worth a visit! More details here
---
Hire a bike for the day
The Bicycle Hub at Cheltenham Spa Railway Station offers affordable bike hire for the whole family so you can get active and have fun at the same time. The hire shop is easily accessible to the Honeybourne Line, offering inner town, off-road cycling from the train station to the Town Centre, through Pittville Park, and even to the GSWR train line so that you can take the steam train to Winchcombe or Broadway with your bike. For those more adventurous riders who are happy for some on-the-road cycling, The Bicycle Hub also has suggested circular routes to explore town and country.
---
And don't forget…
Just because they're not running easter-specific events, don't forget you can entertain the kids (and wear them out) at:
Pittville Park, with the kids adventure playground, animal enclosures, pitch and putt, boating and much more
Mr Mulligan's Lost World Golf in the Brewery
Airborne Trampoline Park on Tewkesbury Road
Cheltenham Science Centre at Coronation Square
The Wilson Art Gallery and Museum
The Play Farm at The Brewery
Looks like you'll run out of time to do everything! Phew!
Related
0 Comments