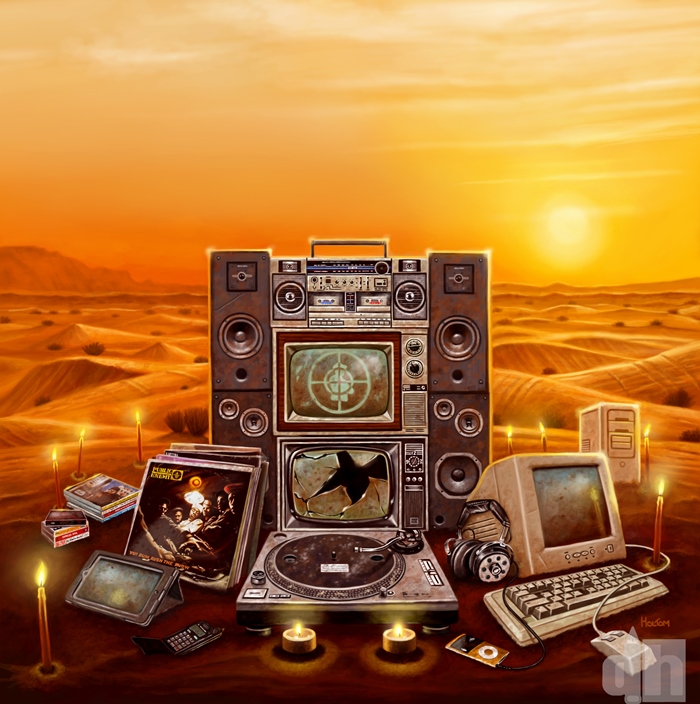 Artwork credit & copyright - Darren Holtom - http://www.darrenholtom.com/
Darren Holtom may have spent the last 15 years delivering letters and parcels to Cheltenham residents, but he's now been catching the public eye for a very different reason. Darren, who spends much of his free time sketching as an artist, has been nabbed by hip-hop legends Public Enemy as the new illustrator for one of their albums. His outstanding cartoon artwork (as seen above) has landed itself on the 2017 album cover release of 'Nothing Is Quick in the Desert'.
The question that springs to mind is where did it all start? A 40-something local postie goes from enjoying his quiet life in Charlton Kings to hanging out with American Rapper, Chuck D and other American rap royalty. Well he may sound like the luckiest man alive, but Darren's new found fame was actually the result of a lot of hard work on social media, and his journey of self-promotion which began in 2011.
Delivering Parcels by day and working as a freelance music illustrator in his spare time, Darren's passion for design and all-time love for hip-hop began in the late 80's; he began trying to create digital art using a mouse, and copying video game characters on a program called Deluxe Paint for the Commodore Amiga. Darren's eyes have since been opened to Adobe Photoshop where he creates all his work on his Mac with the use of a handy stylus pen to draw with.

Having always enjoyed drawing hip-hop icons in his spare time, Darren plucked up the courage to send an illustration of Chuck D over to DJ Lord, via a simple private Facebook message. In response, and after a somewhat lengthy delay, Darren was then added to Chuck's group of designers called Mad Urgency a couple years later. Chuck D set out a task to design Public Enemy's covers so he could hand select his favourite and of course Darren's was selected. His outstanding work and eye-catching illustrations have not only been used on Public Enemy's 30th anniversary album cover but have also featured on some of their singles covers, such as, 'No Sympathy for the Devil' and 'Earthizen'. Three Pieces of Darren's art are also in Chuck D's coffee table book called 'This Day in Rap and Hip Hop History'; the book came out last October when it almost instantly became the biggest seller on Amazon.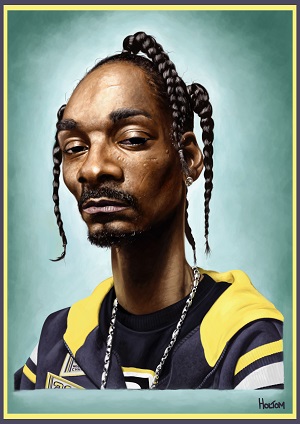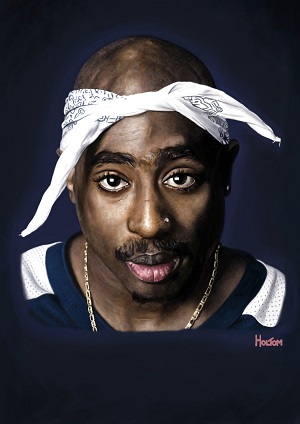 He truly is our very own Cheltenham Star and a role model for people with talents that deserve to be recognised in this buzzing town. The demand for Darren's art is filling up his diary and he is now busy getting more of his work out there. He is now even designing T-shirts for a dance group!
His next goal…to design an Album cover for Ice-T! And we wish him all the very best!
To have a sneak peak at more of Darren's amazing work, head on over to his website www.darrenholtom.com
Related
0 Comments