Whether you're a full time vegan, or just fancy a meat-free meal, there are plenty of places to grab a bite in Cheltenham. We've picked five of the best (in our opinion of course!). If you've got a suggestion, don't forget to share it with us via Facebook, Tweet it, tag us on Instagram or email us...
---
Falafel King, Cheltenham
As the name suggests, Falafel King serves falafel that's fit for a, well, King! This little High Street gem, serves Falafel any way you can imagine, whether you like it in burger form or a wrap, on its own or with a side of salad. It's not just falafel either; their baked potatoes are fabulous and so too is the Tabbouleh salad, not to mention there's a full salad bar too. Oh, and the food here is so good, even Bill Bailey used it as a pit stop during his recent trip to Cheltenham to perform!
Location: 335 High Street, Cheltenham, GL50 3JF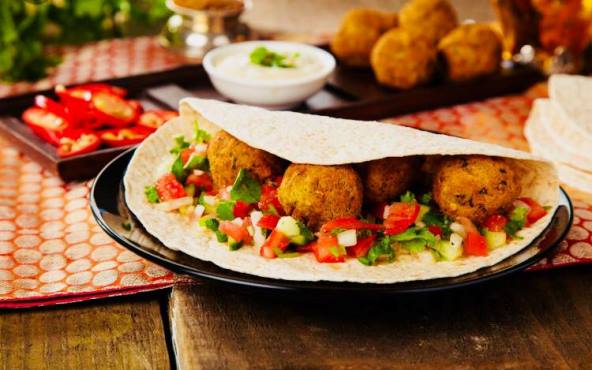 Source: Falafel King Facebook
---
Not Just Juice
Don't let its gym-based location fool you; this foodie haven is worth a visit even if you haven't worked up a sweat first. The menu is 100% vegetarian / vegan and also has a fabulous range of raw food options too. Their pasties, turkish delight tiffin and well pretty much everything is worth a try, and if you double check on their Facebook page, they also regularly host a pop-up sushi bar on a Friday.
Location: 295 High Street, Cheltenham, GL50 3HL - above 'Up and Running' Gym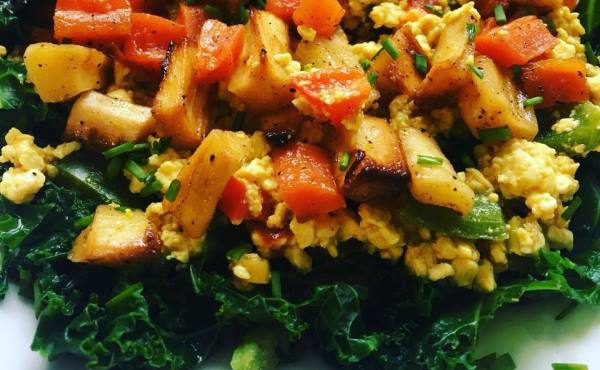 Source: Not Just Juice Facebook
---
Vinnie's Eatery
A clean eating, vegan haven, Vinnie's is run by none other than Vincenzo (Vinnie) Mangone and his husband Louis. Vinnie's passion for plant-based foods was developed as he trained under renowned chef Chantale Roy, and is reflected in the choice of breakfast, lunch, dinner and of course cakes and desserts!
Location: 3 Crescent Terrace, Cheltenham, GL50 3PE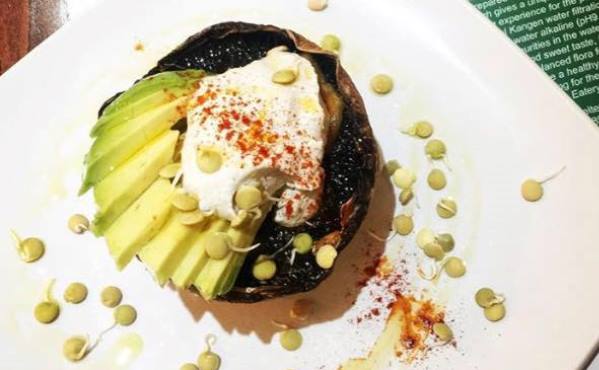 Source: Vinnie's Eatery Facebook
---
Kindness and Co
The ethos of Kindness and Co, is not only to deliver brilliant tasting, nutritious and natural dishes, free from refined ingredients, but to run a business that is ethical, sustainable and proud. The menu changes seasonally, but our current faves include the spinach and courgette fitters served with baba ganoush (aubergine dip) and beetroot brownies with banana and cocoa frosting!
Location: 38 Clarence Street, Cheltenham, GL50 3JS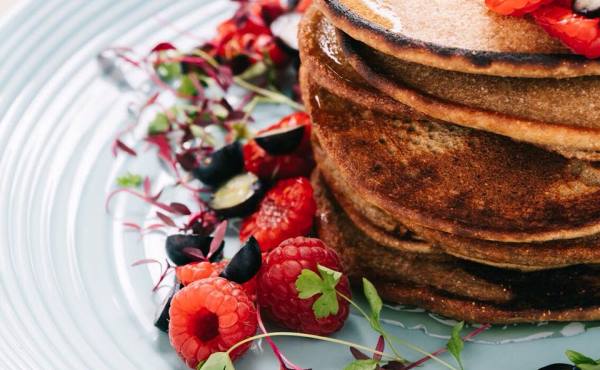 Source: Kindness and Co Facebook
---
The Coconut Tree
For an exceptional, vegetarian or vegan meal, Sri Lankan restaurant The Coconut Tree is a must. Don't expect a napkin - you'll get a paper towel - but what this place lacks in refined dining, it more than makes up for in flavour, choice and speed. The deep fried potato 'pringle' - a spiralised potato, deep fried on a stick - is fabulous and really tasty, while the Dahl's, cashew and pea curry and pineapple are all fab too. The brilliant thing about this restaurant is that they plates are small and cheap, so you don't have to stick with just one dish, you can have lots!
Location: 59 Saint Paul's Road, Cheltenham, GL50 4JA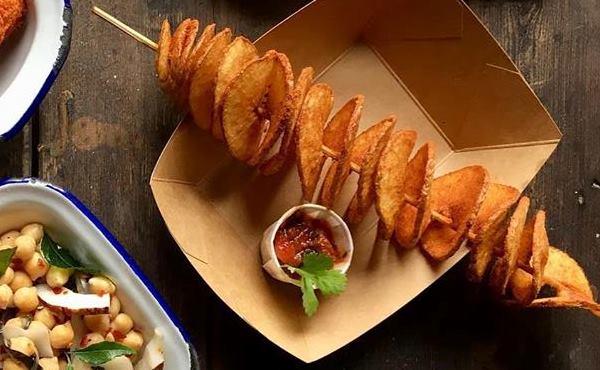 Source: The Coconut Tree Facebook
---
While some of these restaurants are 100% vegetarian / vegan, some do serve animal derived products in some of their dishes. In all cases, their vegan and vegetarian dishes are clearly labelled, and all are happy to guarantee an environment free of meat and animal products for the preparation of their vegan and veggie dishes.
Related
0 Comments