During the Cheltenham Festival this Spring, we know that there will be lots of fun, celebrations and commiserations going on and a few people may be waking up with a sore head and lacking in energy at the start of the day. Cheltenham is home to some fantastic places to eat, especially for the most important meal of the day, breakfast. From big tasty fry ups to delicious pancakes, there is something for everyone to enjoy. We've put together a list of the top 10 places to grab a breakfast during race week!
---
1. Malmaison
Located on Bayshill Road, the stunning regency villa serves delicious breakfasts between 10am and 1pm on selected dates. Enjoy a delicious full breakfast menu including the Mal Omelette or the Big Mal Breakfast and with a race brunch priced at £15.95 per person, what's not to love? Booking is advised as it is really popular with race goers from around the country.
2. Hotel du Vin
If you're feeling a little fancy, visit Hotel du Vin on Parabola Road for a selection of cooked breakfasts, pastries and a continental buffet. You can also enjoy a pre-race cocktail with your brunch to get that festival feel.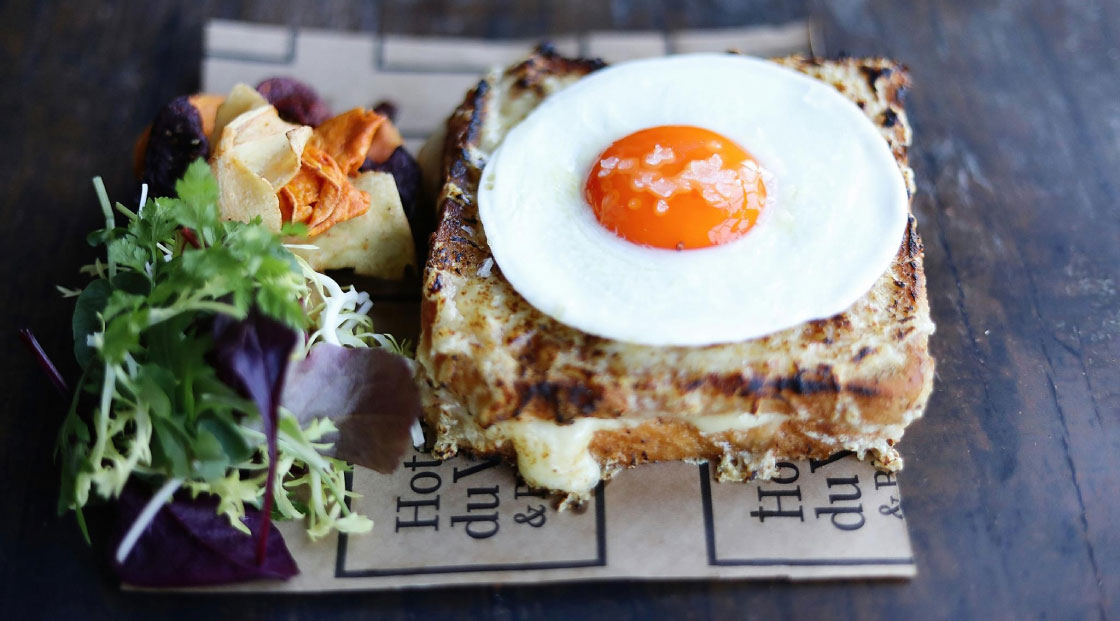 3. Soho Bar & Eatery
Located on Rotunda Terrace, Montpellier, Soho Bar will be serving delicious cooked breakfasts from 9am during the Cheltenham Festival . What's more is they'll also be showing the action live from four TV screens and providing live music in the evenings.
4. The County Kitchen
Located on Grovesnor Street, The County Kitchen will be offering a great full English breakfast with most ingredients sourced from local farms and suppliers including Gloucester Old Spot Sausages and bacon. The café/restaurant is only a twenty-minute walk from the racecourse too.
5. The Cosy Club
The Cosy Club is situated within the Brewery Quarter and makes for a lovely setting for a traditional cooked breakfast, or one of their other interesting options such as the lobster tail with creamed scrambled eggs or delicious pancakes with bacon. Perfect to set you up for another day at the races.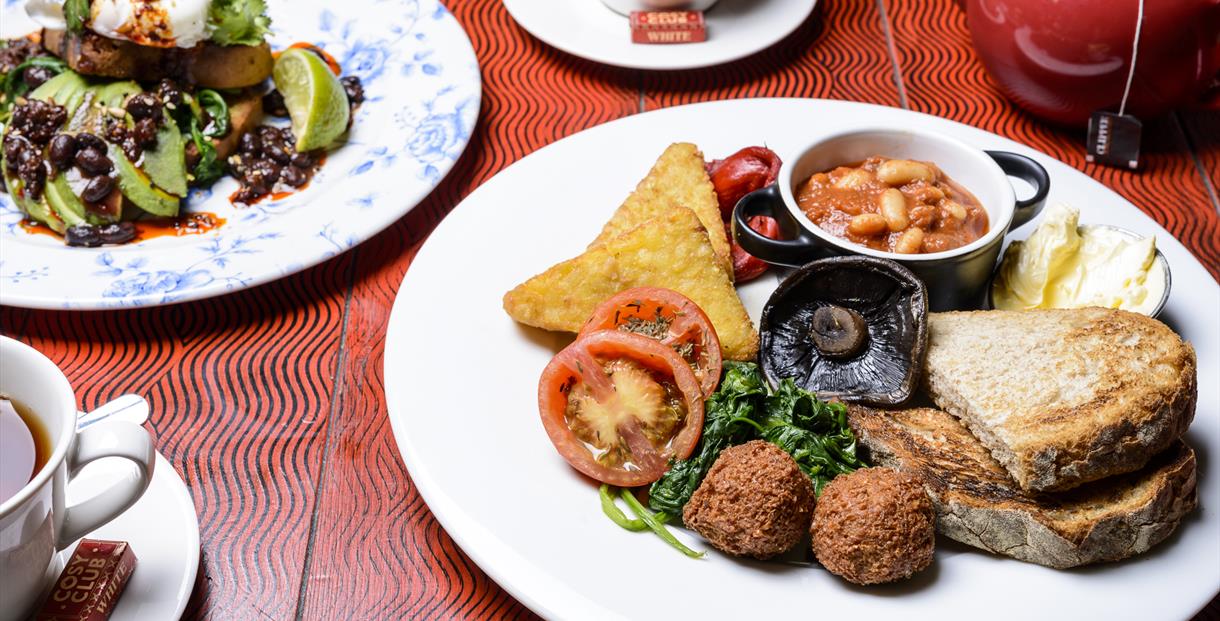 6. SOHO Coffee Co
Situated just below cosy club and also in Cambray Place SOHO Coffee Co has organic coffee and some of the best breakfast baps in Cheltenham. They also do healthy birchers, great porridge and some awesome sandwiches and hot dishes.
7. Smokey Joes
Smokey Joes is Cheltenham's favourite Retro Diner in Bennington Street and they do a brilliant brunch menu with Waffles, Crumpets and the American Boy Breakfast which is not to be missed.
8. Bills Restaurant
Located in a wonderful Georgian building in Regent Street, Bills offers a great choice for breakfast whether it's the famous Bills English or the Baked Spicy Beans with Chorizo and Eggs or their tasty Coconut Porridge or indeed any one of their other menu options you will leave with a very satisfied feeling and ready for anything the day has to offer.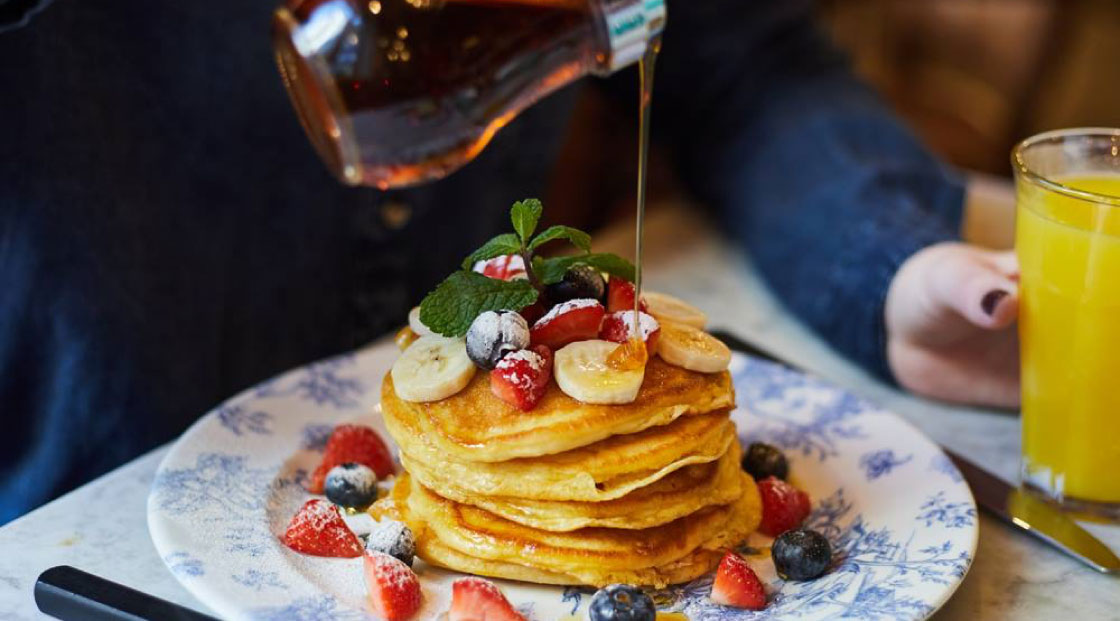 9. Revival Café, Bar & Grill
Revival in Winchcombe Street has a great menu and they do an awesome All Day breakfast, great Eggs Benedict, Eggs Royale and not to mention all the other lovely fresh homemade choices on their menu. For that extra special moment don't walk past the Cake Stand with their amazing homemade cakes.
10. Central Cross Café – Pittville Park
So you decided to miss breakfast (maybe slightly hungover) and you start walking to the Racecourse, or you just want to savour the outdoor delights of Pittville Park – you will not be able to ignore the amazing aroma of sizzling bacon for the mega rolls that the Central Cross Cafe serve alongside great coffee, hot pasties and porridge pots. A must if you feel a bit peckish or even downright starving in the fresh air on the way to the course.
---
So there you have it, our top ten places to grab breakfast during the Cheltenham Festival. We have tried them all and we love their food and the happy smiley people who work there. Where will you choose?
Related
1 Comments