Ian Renton – Regional Director, Cheltenham Racecourse
Who do you work for?
I work for an organisation called The Jockey Club. As a company, we own and manage 15 racecourses in the UK, which host a number of famous races such as The Derby, The Grand National and of course, The Timico Cheltenham Gold Cup here at Cheltenham. Our courses are grouped regionally and although I am based here at the 'hub' in Cheltenham, I look after Cheltenham Racecourse and I also oversee our other three South West courses in Exeter, Warwick and Wincanton.
What you working on?
Here at Cheltenham there is always something new and exciting going on. From Darts competitions to huge racing events such as The Festival™. Our main event of the year, is The Festival that takes place Tuesday 13th – Friday 16th March 2018. It provides four days of fantastic action at the highest of racing standard. It is a highlight in the British sporting calendar, not just the racing one. I work closely with the team to put on our racedays, music events, conferences, and a number of other occasions.
How can people find out more?
Our website! We have a very comprehensive website which gives you all the details about What's on and Racing Tips but the best way of learning about the races is to attend a race day and experience the atmosphere yourself. You can also sign up to receive our email newsletters, which will keep you up-to-date with all the latest goings-on and be the first to hear the Cheltenham Racecourse news.
What are your favourite things about Cheltenham?
I love the Regency architecture and openness of the town, especially the Montpellier and Pittville area – they showcase such heritage that Cheltenham has to offer
I enjoy playing Tennis in Pittville Park, it is easily accessible and has fantastic facilities. I have always enjoyed playing tennis and Pittville Park is one of my favourite spots and it's conveniently close to the racecourse
My favourite Restaurant in Cheltenham is Lumiere, they offer a fantastic fine dining experience in the heart of the Cotswolds
My favourite place to drink is Crazy Eights (131 The Prom) – it's great for an intimate supper party or a quick business meeting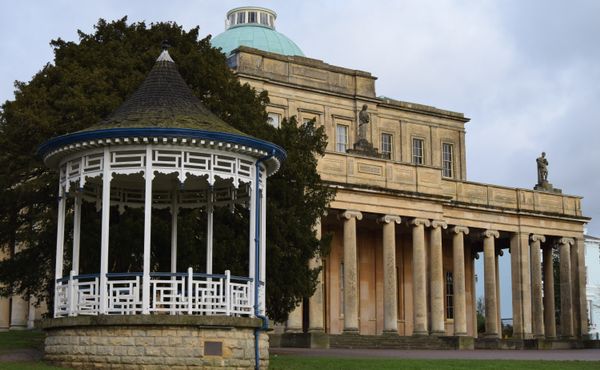 Related
0 Comments